Does Budget Savvy Diva Have BAD LUCK ? You Decide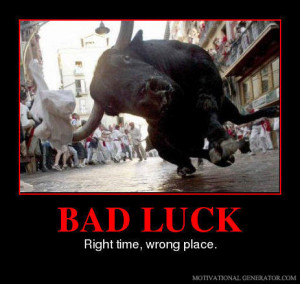 I would not say that I am lucky  – Took me 9 times to win that free mascara BUT I would not say I have bad luck
UNTIL this week
On Halloween my hubby accidentally spilled water on my brand new Mac Book Pro 🙁 We did everything we could to save it on our own  but we could not help it – but the folks at the Apple store was able to bring it back to life for a pretty penny.
then
last night darling Watson decided to run across my back up laptop ( which he never does) and suddenly got spooked by something and totally flipped out and did the following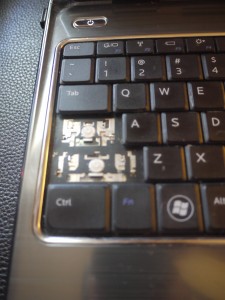 I have tried everything but those two buttons are completely trashed. Somehow he managed to break the plastic backing….
Well I just got a call that my Mac is ready for pickup – and all I can do is worry that something else is going to happen.