Sneak Peek: The Dress Budget Savvy Diva is Wearing To The War Horse Premiere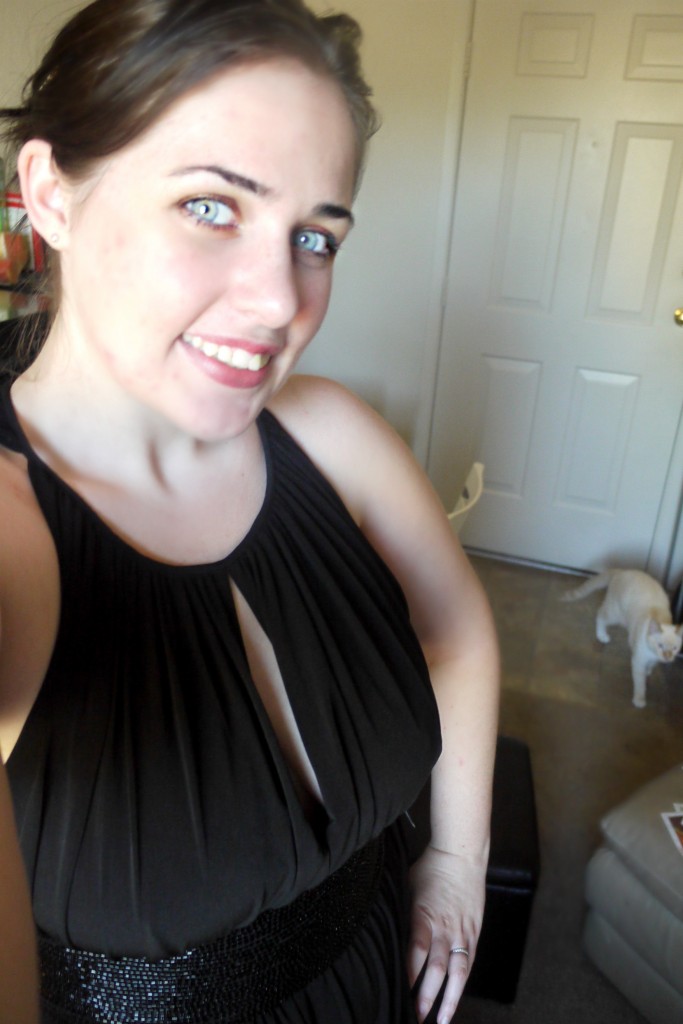 I have never tried trying to take a full body shot of myself and boy is it a hard thing to do ! So I decided to try and take two quick shots of my dress 🙂
I will be wearing the dress to the War Horse Premiere in New York next month you can read all about it HERE.
I want to thank all my fans who helped me decided on this dress and color and I could not be more pleased – though I will have to get it hemmed about 3 inches 😉
Here is a picture of the beautiful bead work around my waist.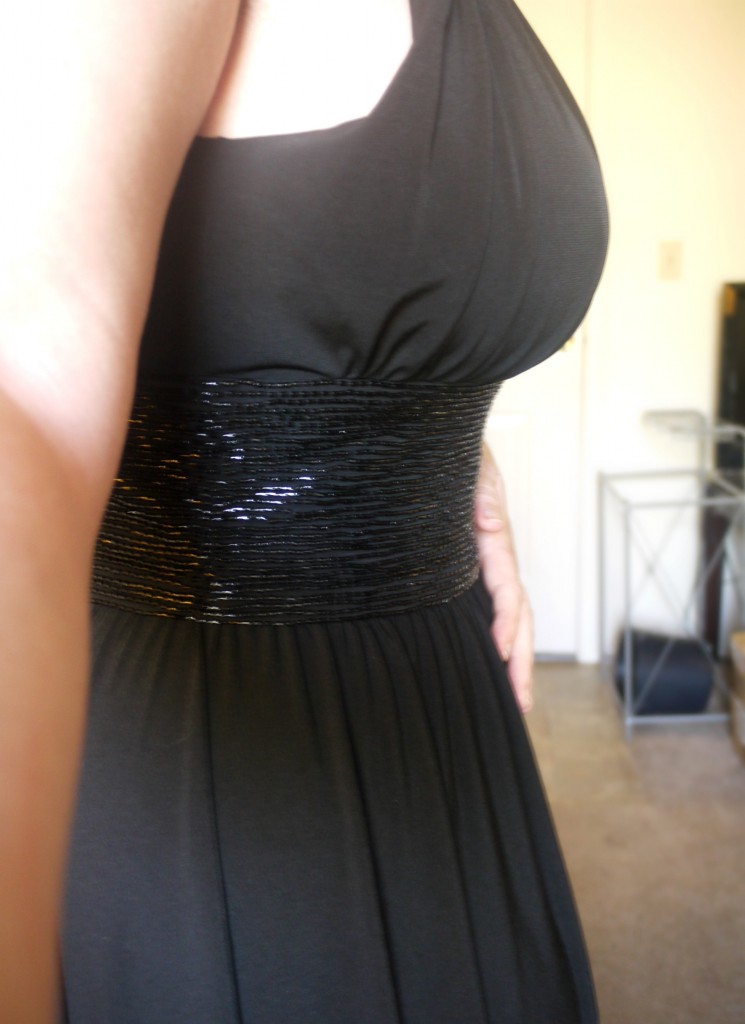 So what do you think of the dress? Red Carpet worthy?
What do you think I should do with my hair ?
This is the dress on the model