Inexpensive Christmas Craft: Frosted Candle Holders – Cost $1.25 Each!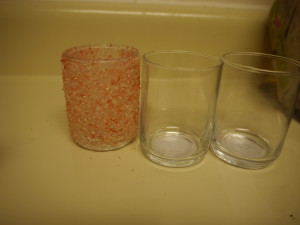 Pin this craft HERE
I got my Espom Salt out again today and decided to decorate candle holders that I picked up at the local dollar tree.
What you need
Food Coloring
Epsom Salt – I picked it up at the Dollar Tree – I ended up only using $.10 worth.
Mod Podge – Michael's – It is basically a glue that dries clear. It ended up costing me $3.50 ( after 40% Coupon) – ended up using $.15 Worth
Tubberware – to put the epsom salt  in
Brush
What to Do:
1)  Clean candle holders pour a small amount of epsom salt into your tubberware ( I used one that I could easily roll the candle in). I added a few drops of different colors – mix until color is even.
2) Paint the Mod Podge all over the candle holder
3) Roll the candle holders in the Epsom Salt ( Perfect for the kiddies to do
)
4) Let it dry for about an hour
5) Enjoy!
Once they were dry I shut off the lights and the effect is really cool 🙂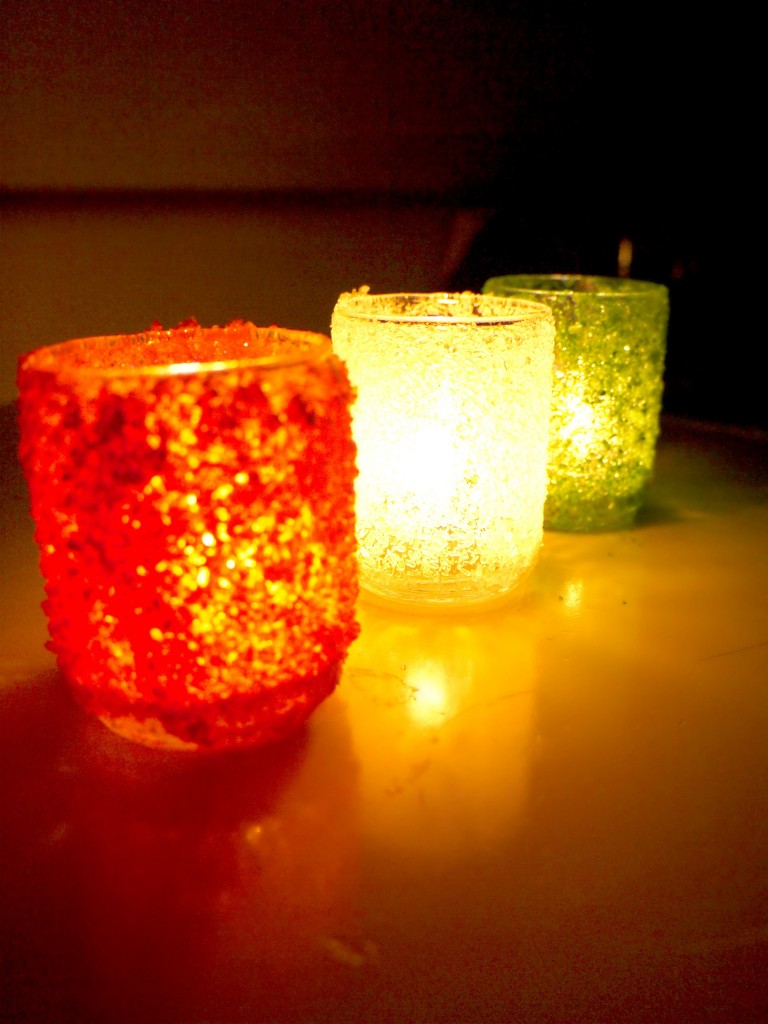 FINAL COST: About $4.00  – super fun and easy to make… PLUS they will be reusable yearly. I am planning on having the white candle holder out all year round 😉
For More Crafts head on over
HERE