How To Make A Fake Snow Lantern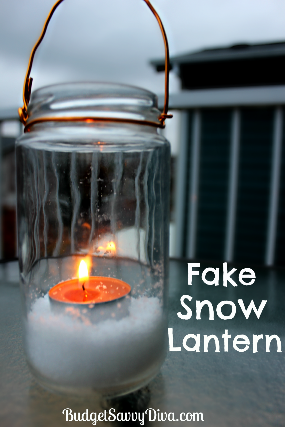 With the holidays getting closer all I want to do is play Christmas music and decorate my home with Christmas decorations. I know it is not Thanksgiving yet – but I simply cannot wait to Deck The Halls.
Today I am going to show you how you can make fake snow lanterns for less than a dollar.
Enjoy the video and I would love feedback on what you thought – enjoy!
If you cannot find fake snow – Epsom salt works as well