Package Came With An Item I Did Not Order – WHAT SHOULD I DO!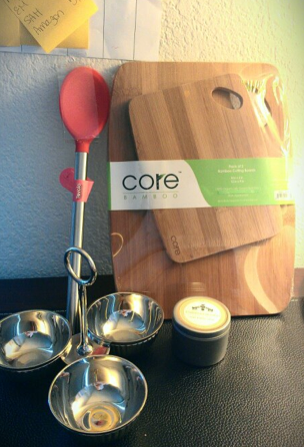 So I was not planning on all the stuff above BUT there was a After Christmas Sale at One Kings Lane that I could not past this deal
By the way if you have not checked out One Kings Lane yet you totally should 🙂
They are having a blowout New Years Sale – plus if you go through this link you get $15 to spend 😉
Now I ordered 3 items…
There are 4 in the picture.
For some reason I got a nice candle in the box. It is a full size product – and I do not think One Kings Lane give away free samples.
What would you do?
Keep It – and enjoy
or
Contact One Kings Lane and ask what to do
or
…..
Please post what you would do in the comment section – thanks a million