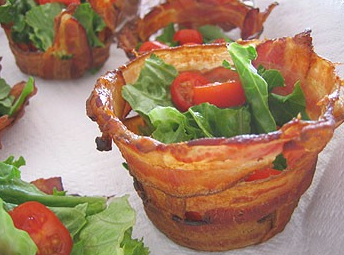 I made a pin for this on pinterest HERE I put it on the things I want to make board 🙂
This totally made my Sunday a heck of a lot better!
I am busy looking for recipes to make with bacon 😉
So I searched google for bacon salads and I got this! It is from a site called Not Martha and I love the idea!
These bowls can be used in so many different ways – salads, poached eggs; what about ice cream 😉
But the most important question is
How would YOU use a bacon bowl?