Ranch Bacon and Cheddar Dip Recipe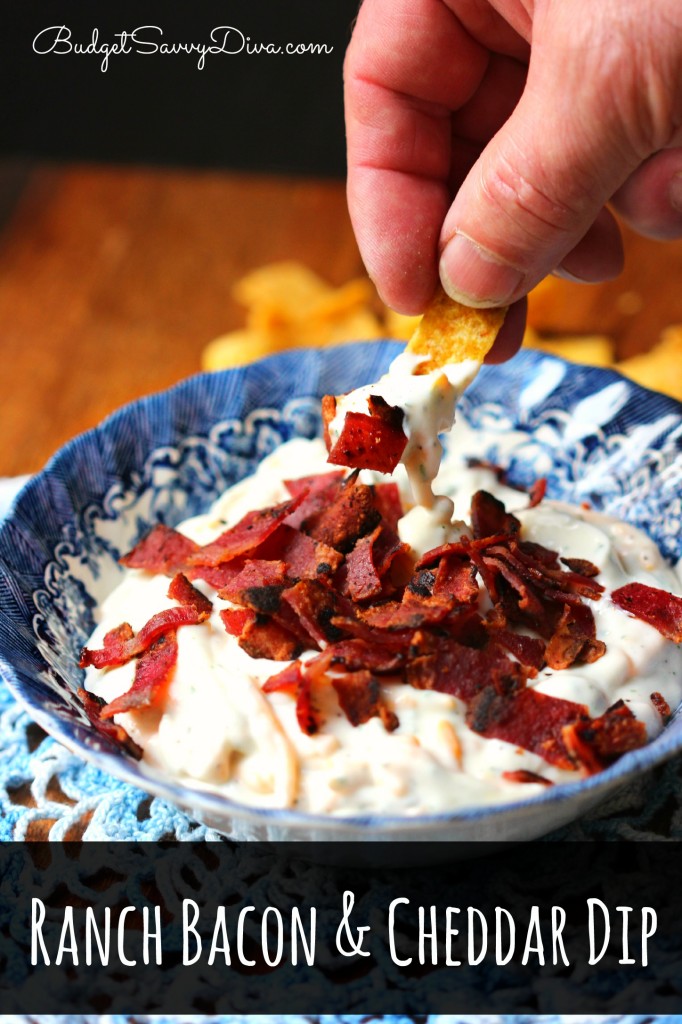 Make sure to REPIN this recipe 🙂
I am a total DIP GIRL! I love that dips can really be versatile for any occasion PLUS they are really easy to make and are made very quickly
What is your favorite type of dip?
I thought it would be fun to make a type of dip that I grew up on – my mom would always put dips in bell peppers ( I always thought it was the coolest thing ever)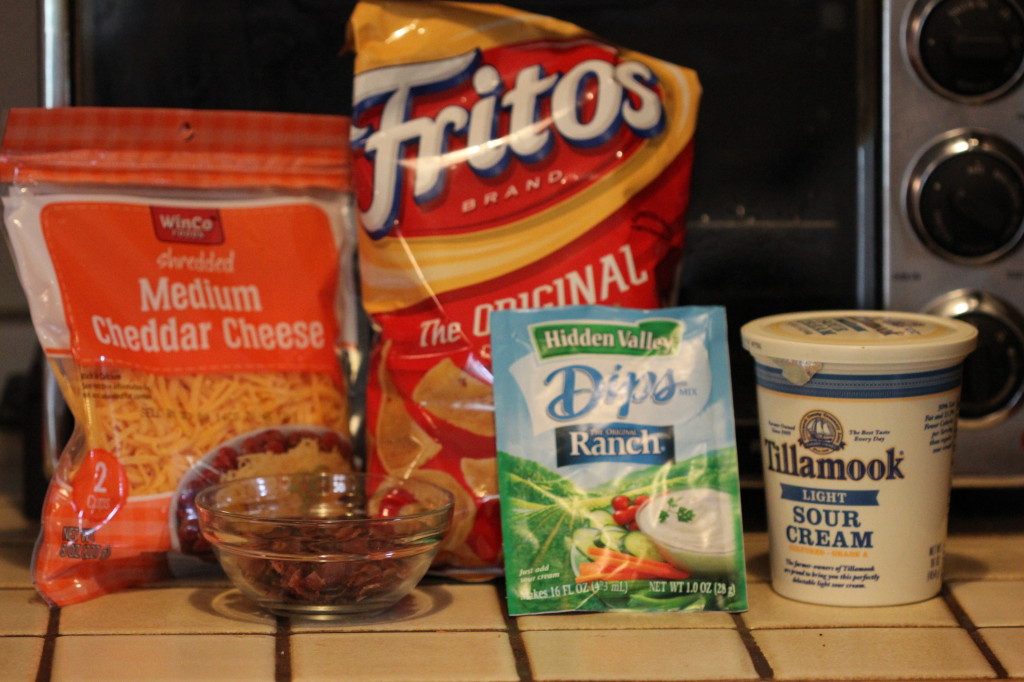 I have made this Ranch Bacon and Cheddar Dip Recipe a TON of times I find that Fritos chips go the best with this dip – I do not suggest thinner chips like Lays since the dip is a little on the thick side
To cut down on the fat and sodium of the dish I would serve the dip with veggies ( my favorite is celery sticks and carrots )
This dip is enough for 6 at a party – or if you are part of my family it is enough for 4. If you are gluten – free make sure to look at the ranch packet because many of them are NOT gluten free
I also used Turkey bacon in this Ranch Bacon and Cheddar Dip – it helps lower the fat content 🙂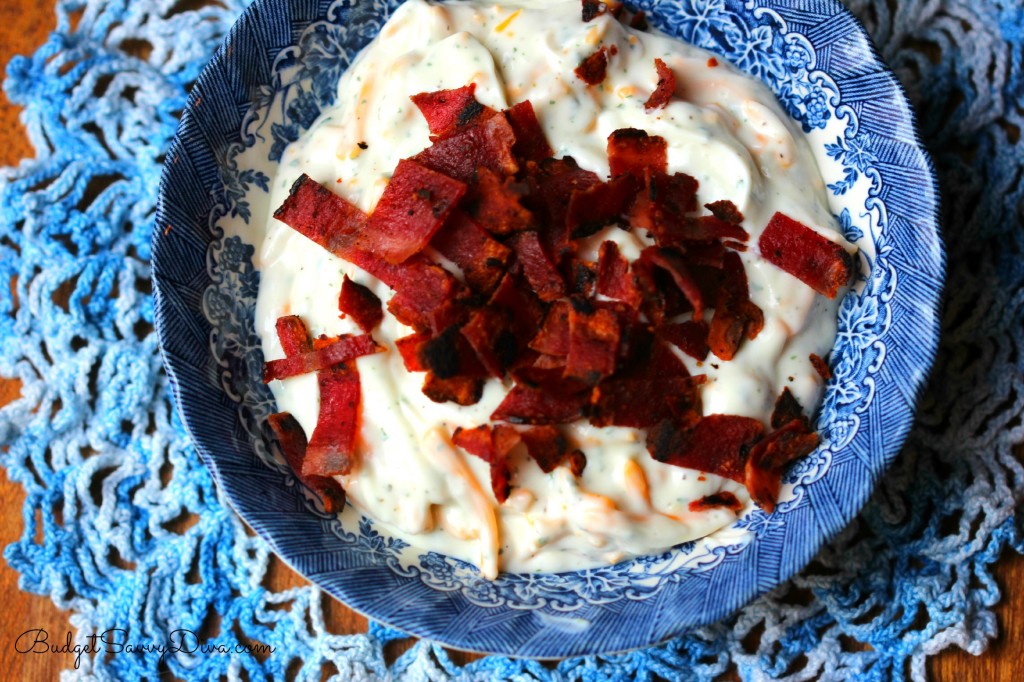 Though the Ranch Bacon and Cheddar Dip Recipe rocks I have to bring attention to the blue bowl – I am in LOVE with it – TOTAL SWOON moment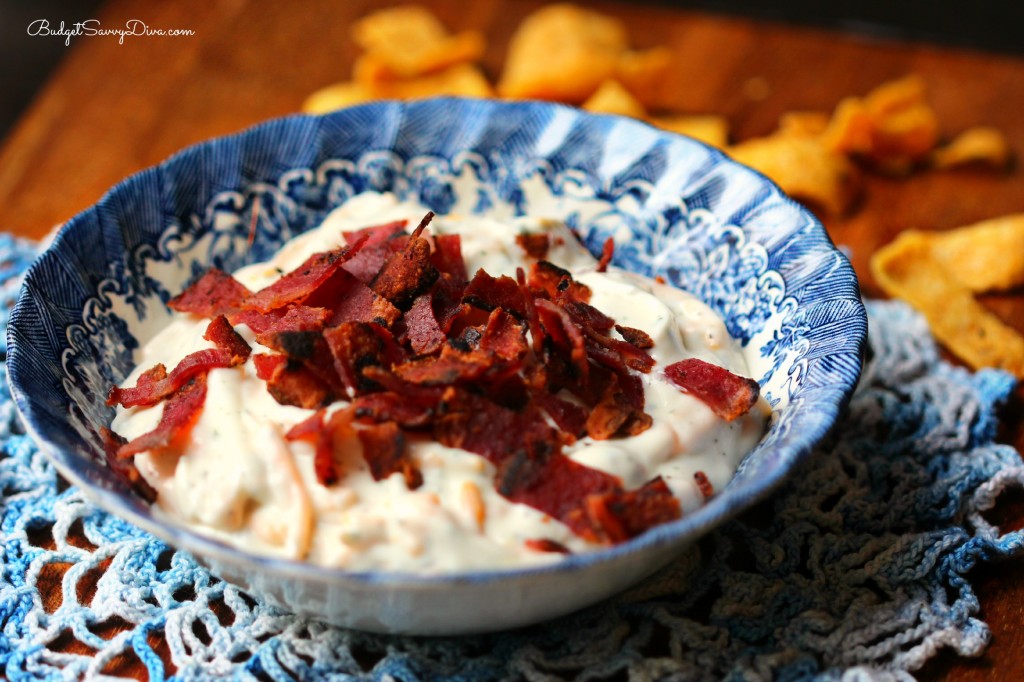 If you make the Ranch Bacon and Cheddar Dip Recipe please make sure to comment what you thought 🙂
Love You Guys!
Ranch Bacon and Cheddar Dip Recipe
Ingredients
½ Cup of Bacon Bits ( 5 Slices Cooked and Chopped)
16 ounces of sour cream
1 Cup of Cheddar Cheese
1 Packet of Ranch Dip Powder ( Hidden Valley is the best)
Chips
Instructions
In a mixing bowl mix the following ingredients well - sour cream, cheese, ranch powder and ¼ cup of bacon bits
Place the mixture into a serving bowl
Garnish with the rest of the bacon bits
Serve with chips or Veggies
Enjoy!