Buffalo Chicken Dip Recipe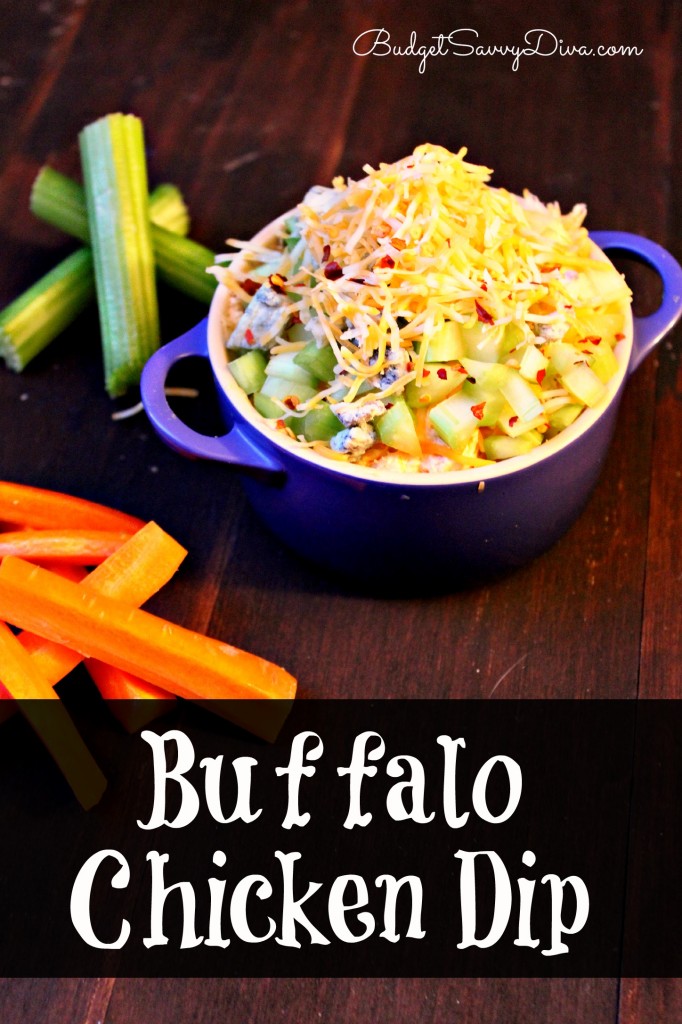 I am such a dip girl  – seriously I am. If there is a good dip around I will be ALL over it 🙂
I love making dips that one cannot simply buy in a store ( because what is the fun in that) – I love making dips that people try and all they want is more.
I made a similar dip before for Budget Savvy Diva; however, it had a large component of ranch dressing – which turned my husband off it. My husband does not like ranch — why I have no idea — he loves Blue Cheese
So I decided to take another crack at it to make it more Eric friendly – using blue cheese dressing and blue cheese crumbles
And…. there is no ingredient picture — sigh my dad and I realized half way through the recipe that we forgot to take it
The list of ingredients is in the recipe card below – if you are confused let me know
But for your enjoyment here is a picture of my dad chopping up the celery for the dip
( the celery is placed on top for a crunch element ) feel free to serve this dip with corn chips – my family is partial to celery and carrot sticks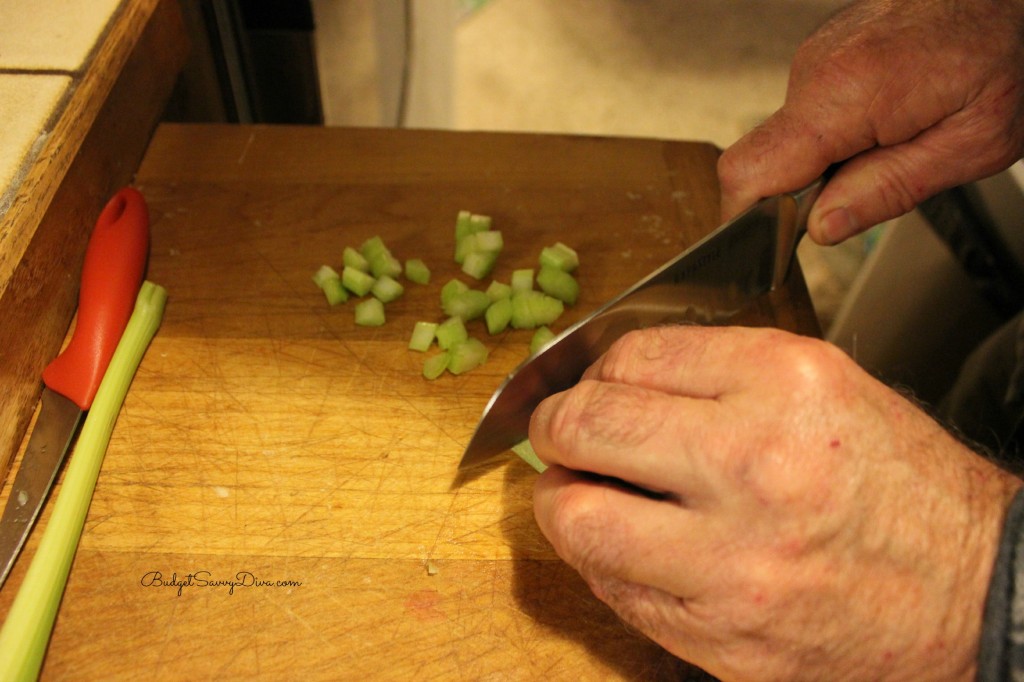 Go Dad GO !!!!
Overall the recipe turned out awesome – if you have a buffalo wing fan in your house than this is the recipe for you
Enjoy!
Buffalo Chicken Dip Recipe
Ingredients
8 ounces of cream cheese - soft
1.5 Cups of Chicken Shredded ( We use a Rotisserie Chicken From The Store)
1 Cup of Blue Cheese Dressing
⅓ Cup of Red Hot Sauce
Celery Diced
Colby Jack Cheese ( Topping)
Pinch of Red Pepper Flakes
Blue Cheese Crumbles ( Optional)
Instructions
In a skillet ( over medium heat) mix the following together - chicken and hot sauce
In a sauce pan melt the cream cheese. Add the dressing once it is melted
Add the dressing and mix - all of this on low/medium heat
Add chicken to the dressing
Mix and place in serving dish
Sprinkle celery and blue cheese on top
Sprinkle cheese on top
AND ENJOY
Recipe is adapted from HERE