Copycat Recipe: Homemade Thin Mints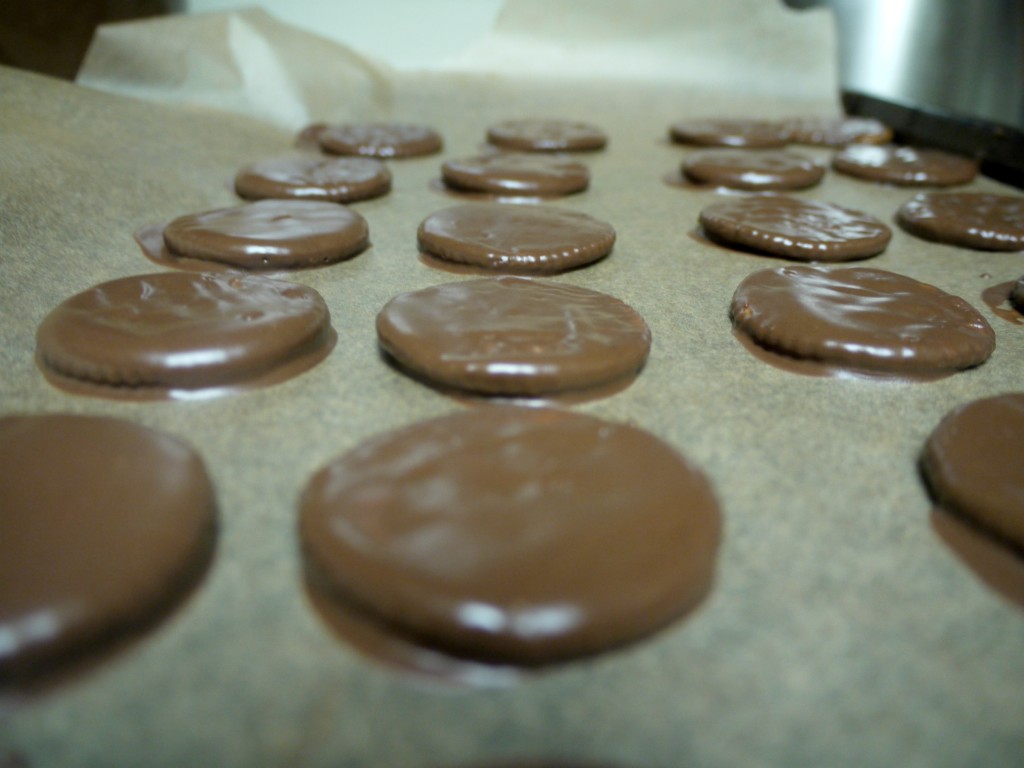 This is my dad's favorite cookie – Thin Mints !!! They are mighty expensive so I thought that I would make a frugal copycat recipe 😉
They are not gluten free so I could not try them but they do get the Mr.Savvy seal of approve ( he ate 20 cookies today alone)
They best thing about the recipe there are just two ingredients – that is right just 2! I like to keep my recipes simple, frugal; tasty!
This is a recipe that you must try because tasting is believing.
Pin it On Pinterest – HERE
What you need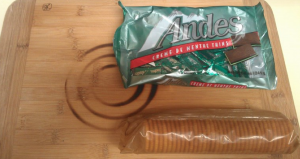 1) Ritz Crackers ( I know what you are thinking – but just try it 😉 )
2) Chocolate Mints
3) Pan with Parchment Paper
What to do
1) Create a double broiler ( simply put water in a pan while placing a pan on top of the pan with water and turn up the heat) – this will cause the chocolate to melt but not burn 🙂
Like below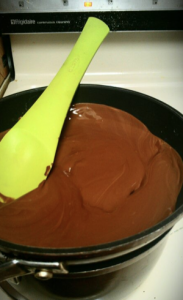 2) Give the Ritz crackers a chocolate bath! I used a fork to dip the crackers in the chocolate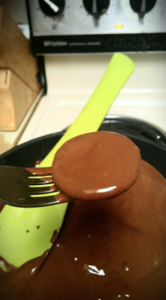 3) Place "cookie" on the parchment paper – when the tray is full place tray in the freezer and wait for 20 minutes.
4) Enjoy!!!!
Stay tuned for a cute way to package the cookies next hour!
This recipe was inspired by one my grandmother use to make ( though she used chocolate and peppermint extract )