Budget Savvy Diva's Favorite Gluten Free Chocolate Chip Cookies Are….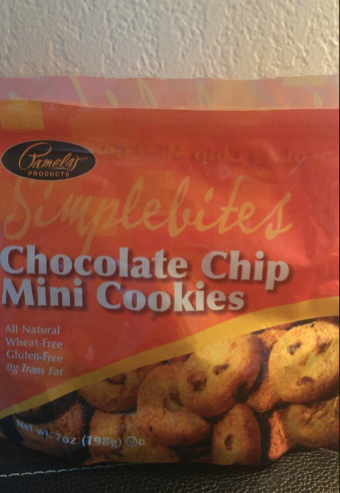 If you did not know but Budget Savvy Diva has been on a gluten- free diet for years. Becoming gluten- free did not only make me feel better but really helped me starting cooking. Budget Savvy Diva posts a new recipe every day at 5 pm PST/ 8 pm EST – many of them are gluten – free 🙂
I get many emails from readers wondering what do I eat and where do I shop.
One place I shop is actually online Vitacost – sign up here and get $10.00 to use on your first order.
Vitacost rocks because they have a HUGE selection of gluten free at a discounted price ( for gluten free items) and if you order $50 or more it ships free!
Now for what I eat!
My FAVORITE Chocolate Chip Cookies ( gluten – free) is…..
Pamela's Products Chocolate Chip Mini Cookies
They are AMAZING! Tastes like they are simple chocolate chip cookies.