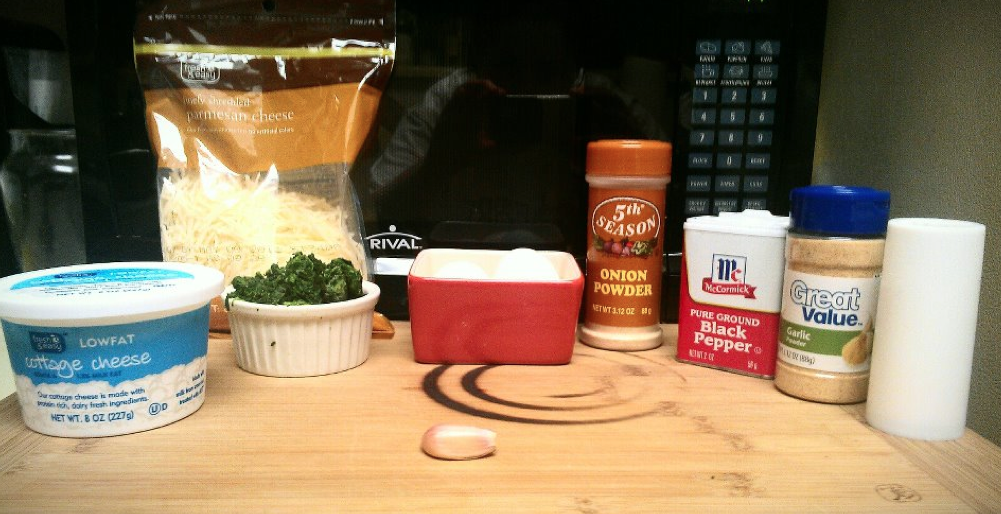 If you like this recipe then PIN IT on Pinterest
Everyday at 5 pm PST/ 8 pm EST Budget Savvy Diva posts a NEW RECIPE 🙂
Make sure to follow Budget Savvy Diva on Facebook 🙂
Find Copy Cat Recipes HERE
Find more Recipes HERE
These cakes ROCK!!! They are full of vitamins and protein plus they are naturally gluten free – need I say more? I love making these for breakfast or a late afternoon snack.
Here we go 🙂
What You Need
12 ounces  – Frozen Spinach ( this is after you defrost and drained/squeezed well)
1/2 cup low-fat cottage cheese
3/4 cup finely shredded Parmesan cheese
3 eggs, beaten
1 clove garlic, minced well
1/4 teaspoon salt
1/4 teaspoon freshly ground pepper
1/4 teaspoon Onion Powder
1/4 teaspoon Garlic Powder
What To Do
Preheat Oven at 400
Mix all ingredients in a medium size bowl  ( Mix Well) – except for 1/4 cup of Parmesan cheese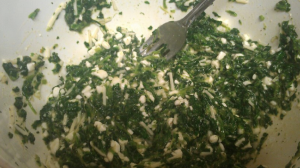 Divide the mixture into 6 muffin pan cups ( make sure the cups are greased)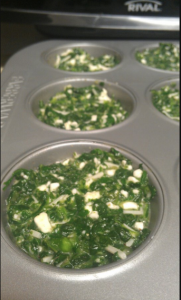 Bake for about 15 – 20 minutes  – They should look like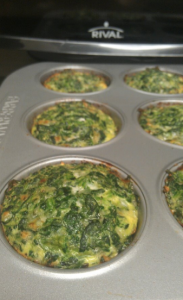 Wait 5 minutes then pop out those puppies – sprinkle on the rest of the cheese and enjoy!
You can freeze these cakes – I heat them in the over at 250 🙂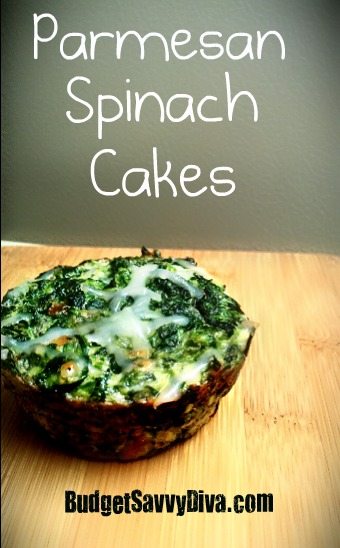 Parmesan Spinach Cakes
Perfect Yummy Snack - Gluten FREE
Ingredients
12 ounces - Frozen Spinach ( this is after you defrost and drained/squeezed well)
½ cup low-fat cottage cheese
¾ cup finely shredded Parmesan cheese
3 eggs, beaten
1 clove garlic, minced well
¼ teaspoon salt
¼ teaspoon freshly ground pepper
¼ teaspoon Onion Powder
¼ teaspoon Garlic Powder
Instructions
Preheat Oven at 400
Mix all ingredients in a medium size bowl ( Mix Well) - except for ¼ cup of Parmesan cheese
Divide the mixture into 6 muffin pan cups ( make sure the cups are greased)
Bake for about 15 - 20 minutes - They should look like
Wait 5 minutes then pop out those puppies - sprinkle on the rest of the cheese and enjoy!
You can freeze these cakes - I heat them in the over at 250 🙂
Disclaimer: This recipe was adapted form Eat Well.com – I changed some measurements of ingredients and added I think 2 more ( you will have to check on that 😉 )