Delicious Cream Cheese Corn Recipe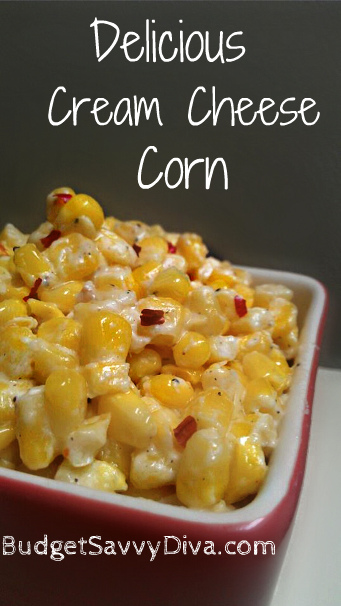 If you like this recipe then PIN IT on Pinterest

Let me just say that my husband does NOT like veggies. Trying to make him eat a salad is almost impossible – but this dish…. Well lets just say I have to fight him for any of it. You get the freshness of the corn, mixed with the creaminess of the cream cheese and butter; a hint of heat from the red pepper flakes. Super easy to make and will be a favorite with any picky eaters. This dish is gluten – free.
Another top rated corn recipe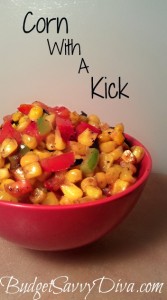 Recipe HERE
Other Recipes
Everyday at 5 pm PST/ 8 pm EST Budget Savvy Diva posts a NEW RECIPE 🙂
Make sure to follow Budget Savvy Diva on Facebook 🙂
Find Copy Cat Restaurant Recipes HERE
Find Crock Pot Recipes HERE
Find Gluten Free Recipes HERE
Find more Recipes HERE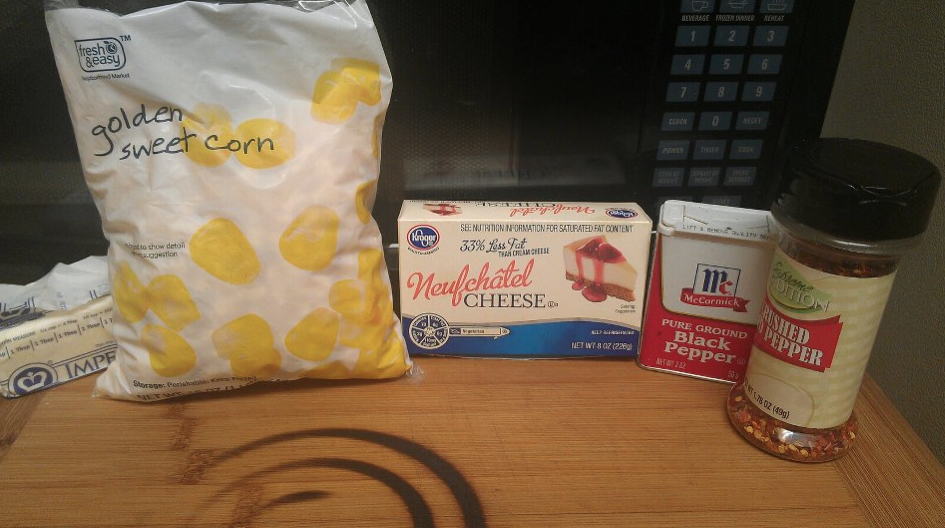 What You Need
1 pound of corn ( fresh or thawed)
1 Tablespoon of butter
3 oz of cream cheese ( low fat)
Red Pepper Flakes
Pepper
What To Do
In a medium saucepan combine – corn, butter, and cream cheese.
When it is heated through and cream cheese is melted season with pepper and red pepper flakes.
Enjoy 🙂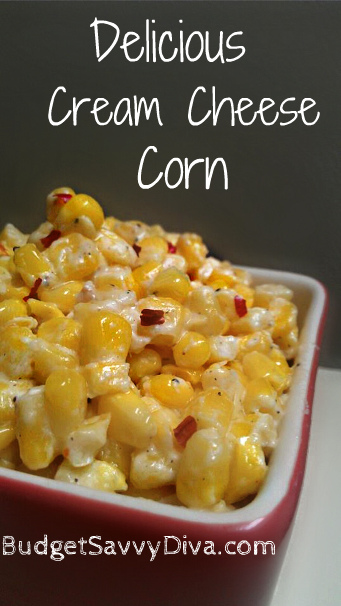 Delicious Cream Cheese Corn
Perfect dish for all those "picky - eaters"
Ingredients
1 pound of corn ( fresh or thawed)
1 Tablespoon of butter
3 oz of cream cheese ( low fat)
Red Pepper Flakes
Pepper
Instructions
In a medium saucepan combine - corn, butter, and cream cheese.
When it is heated through and cream cheese is melted season with pepper and red pepper flakes.
Enjoy 🙂