Take a Look at All These FREEBIES!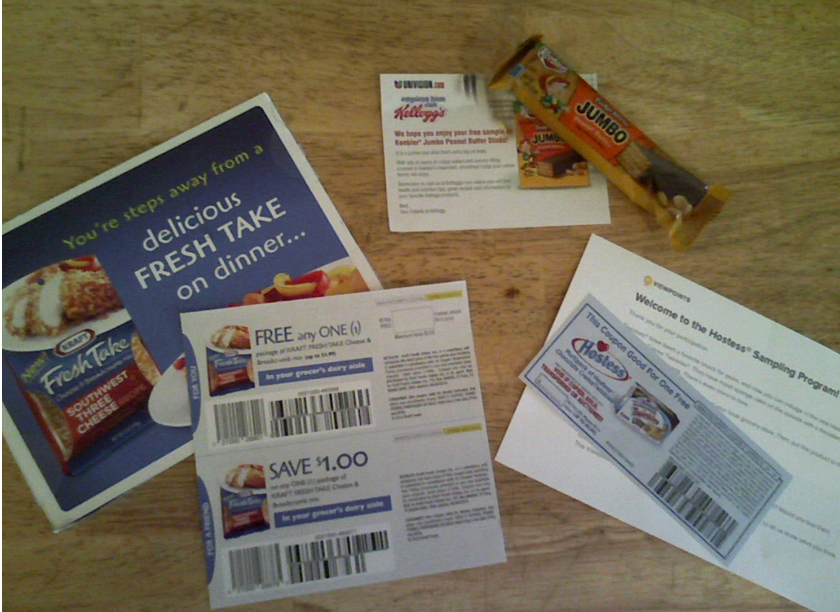 Look at all these freebies!
Thanks Reader Jennifer for sending this in
FREE Sample of Keebler Jumbo Peanut Butter Fudge Stick
Kraft First Taste Coupon for a FREE package of Kraft Fresh Take Cheese
& Breadcrumb mix and another $1.00 off coupon
I was also selected for the Viewpoints Hostess Sampling Program so I
got a coupon for a FREE Multipack of Hostess Chocolate Creme Twinkies
Did YOU get any freebies in the mailbox today?