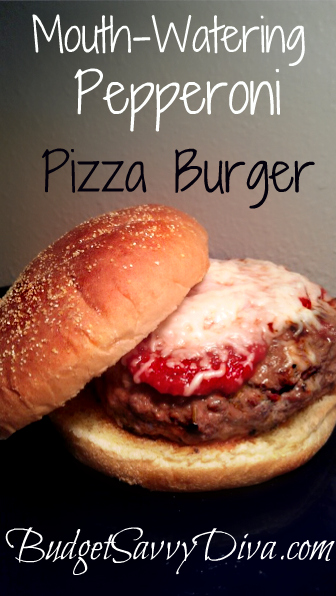 If you like this recipe then PIN IT on Pinterest

Burgers are amazing and Pizza is delicious so why not mix them together. We mix sauce and pepperoni into the meat itself to really infuse the pizza flavoring.

Everyday at 5 pm PST/ 8 pm EST Budget Savvy Diva posts a NEW RECIPE 🙂
Make sure to follow Budget Savvy Diva on Facebook 🙂
Find Copy Cat Restaurant Recipes HERE
Find Crock Pot Recipes HERE
Find Gluten Free Recipes HERE
Find more Recipes HERE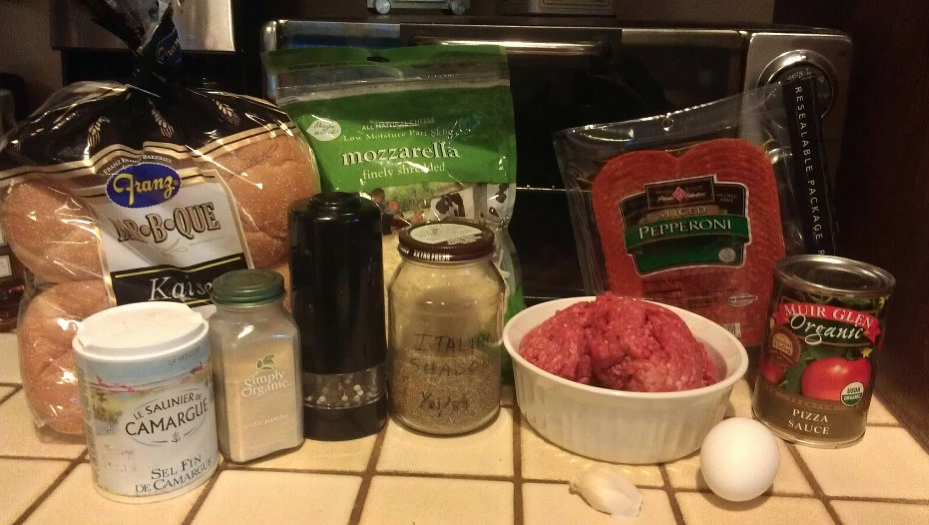 1 lb ground beef
1/3 cup chopped pepperoni
3 Tbsp pizza sauce + a little extra
1 1/2 tsp Italian Seasoning
1 egg
1/2 Teaspoon of Pepper
1/2 Teaspoon of garlic powder
pinch of salt
mozzarella cheese
3 hamburger buns ( toasted)
What To Do
In a mixing bowl, combine meat, pepperoni, seasonings, egg, pizza sauce ( except the amount you are using for topping).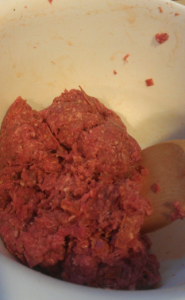 Mix. Divide into 3 burgers. Cook to desired doneness. Top with sauce and cheese.
Enjoy 🙂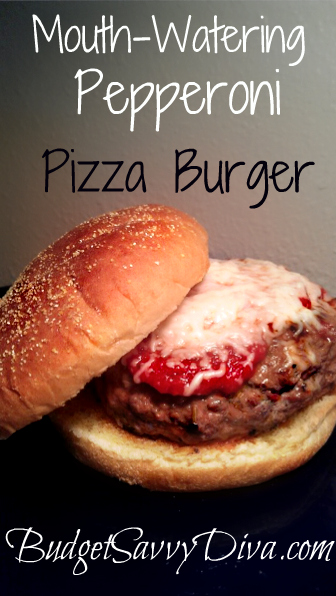 Pizza Burgers
Ingredients
1 lb ground beef
⅓ cup chopped pepperoni
3 Tbsp pizza sauce + a little extra
1½ tsp Italian Seasoning
1 egg
½ Teaspoon of Pepper
½ Teaspoon of garlic powder
pinch of salt
mozzarella cheese
3 hamburger buns
Instructions
In a mixing bowl, combine meat, pepperoni, seasonings, egg, pizza sauce ( except the amount you are using for topping).
Mix. Divide into 3 burgers. Cook to desired doneness. Top with sauce and cheese.
Enjoy 🙂
Recipe is adapted from HERE