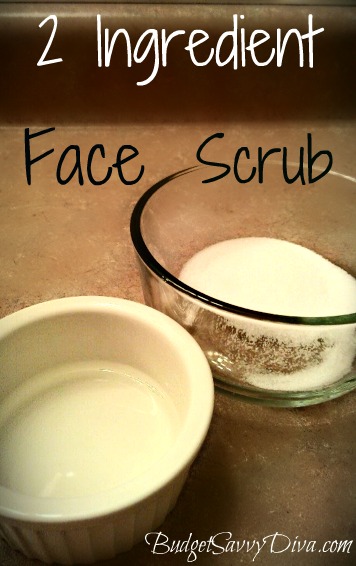 For more Budget Tips go HERE
Other great tips
5 Strange But Amazing Uses For Apples
Lemonade Kool-Aid as Dishwasher Cleaner
Use Aluminum Foil as Dryer Sheet
2 Ingredient Face Scrub
I have very sensitive skin and many face scrubs out there are not only costly but upset my skin. I found this super easy recipe and it really works. It will leave your skin feeling soft and clean.
What You Need
2 Tablespoons of Warm Water
2 Tablespoons of Sugar
What To Do
Mix water and sugar in a bowl. Use a hand towel and apply the scrub on your face using circular motions. Leave on your face for 5 minutes. Using a wet hand towel ( I use warm water) and wipe the scrub off.
I do this about once a week 🙂