Panera Bread Tweets Budget Savvy Diva's Recipe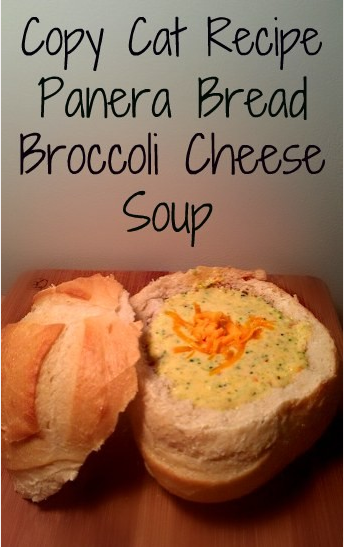 So something cool happened today.
As many of you know I post daily recipes, I try and keep them yummy and frugal and it seems like y'all seem to like them 🙂 I really want to thank you all for your support and love you  have given me concerning my recipes. I really love being able to share them with you and cannot wait to share more.
Because of my AMAZING readers my recipes have received more then  2 + million pins on Pinterest.  I wish I could give y'all a huge HUG!
One type of recipes that I focus on are Copy Cat Recipes from Restaurants.
I love eating out but I hate having to pay all that money so I started developing copy cat recipes at a young age.
Find All Budget Savvy Diva Recipes HERE
Find All Restaurant Copy Cat Recipes HERE
My latest copy cat recipe was Panera Bread's Broccoli Cheese Soup
You can PIN IT as well
Now I should of realized what happened much earlier then I did. * Note to self make sure to check twitter more than once a day*
For some reason all these people were tweeting at me talking to me about the soup. I finally figured out the reason why

How cool is that ?!
I guess you can say that my copy cat recipe is Panera approved 😉
I have no idea how Panera saw my recipe but I think it is pretty cool.