7 Frugal Ways to Entertain Kids This Summer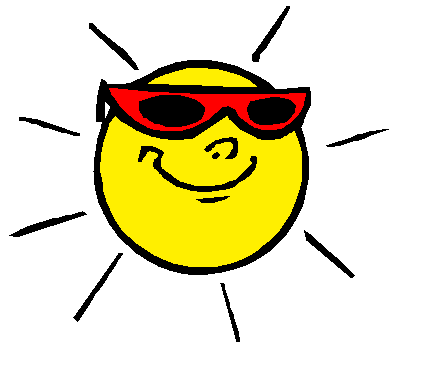 1. Volunteer. This one is first on my list because I think it's really important to foster a giving spirit in children at even the youngest age. Check out local animal shelters and nursing homes to see if they allow kids to volunteer. Your family can adopt a grandparent, or even foster an animal that doesn't have a home. If you live in a major city, there may even be a homeless shelter close to where you are located. Many homeless shelters are for families, so they will have kids. You can volunteer to read to the kids, or keep them entertained while the parents attend classes at the shelter.
2. Create a restaurant. You can get file folders and create menus, complete with pictures of foods that you will serve. You can do this at lunch time, in the kitchen, or you can play pretend with the kids at any time and serve play food instead. Convert an old entertainment center into a play kitchen, and you will be creating hours of play time for the kids.
3. Visit the library. The library is one of the best places for kids, no matter what time of the year it is! During the summer, many libraries have reading programs – complete with incentives! At the St. Louis Public Library, kids can read books and earn Six Flags tickets! Check out your local library to see what they offer.
4. Go camping – in your backyard. Even if you have a small backyard, you can set up a tent, and a campfire. Roast some marshmallows and hot dogs, or make some s'mores!
5. Plant a Garden. Kids love to get their hands dirty, and they will be more excited about eating the vegetables if they help grow them. Most of the time when people think of gardening, they think they don't have enough space for it. But, even if you live in an apartment, you can have a garden of some type. Try starting out with an indoor herb garden, and going from there. You can even make a little gardening box outside with a few pieces of wood. You'd be amazed at what you can grow in small spaces!
6. Go swimming. If the thought of swimming in a lake (which is free) creeps you out, consider purchasing a membership to the local YMCA. Some have discounts for summer memberships, and all YMCAs have scholarships for those that cannot afford the full membership price. Also, try community pools. Some local pools may only charge $2 for admission, which is definitely a steal if you're going to be there most of the day. Don't forget the sunscreen!
7. Check out the parks. You may have been to the same park 100 times, but there are so many parks – why not find a new one? Try to find a new park to visit each week. Pack the bubbles, jump rope, soccer ball, and chalk, and have fun making it an adventure!
What's your favorite Summer activity?