Best Barbecue Sauce Recipe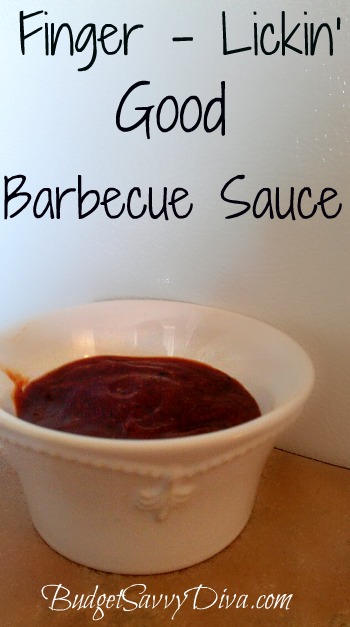 Make sure to pin the recipe or REPIN IT!
Everyday at 1 pm PST/ 4pm EST Budget Savvy Diva posts a NEW RECIPE 🙂 I might miss this time every now or then – but I know you understand
Make sure to follow Budget Savvy Diva on Facebook 🙂
Find Copy Cat Restaurant Recipes HERE
Find Crock Pot Recipes HERE
Find Gluten Free Recipes HERE
Find more Recipes HERE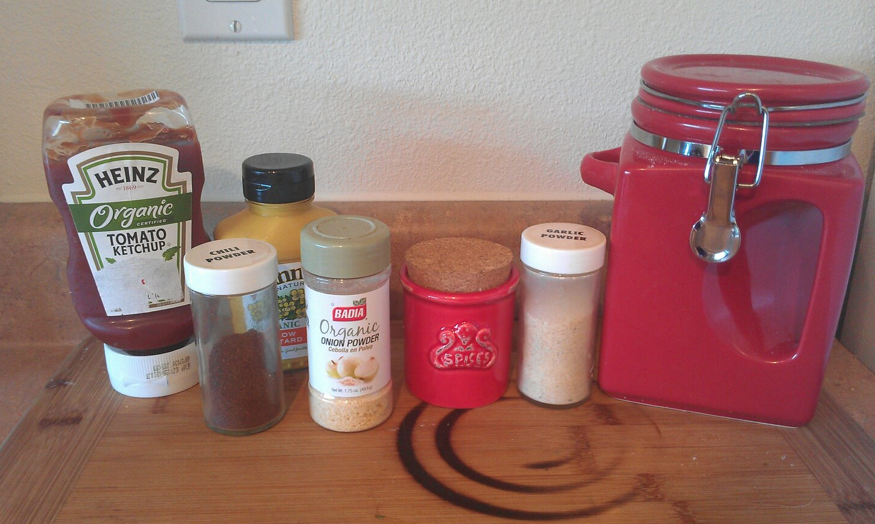 1/2 cup  ketchup
1/8 cup water
1/2 teaspoon of garlic powder
1/2 teaspoon Worcestershire sauce  – I did not use it since I was making this sauce gluten- free
1 teaspoon chili powder
1/6 cup sugar
1 teaspoon prepared yellow mustard
What To Do
Combine all ingredients in a pan and bring to a boil. Lower heat to low and cook for 5 more minutes.
Enjoy!
Freezable – just make the recipe without the water and it will not freeze solid 😉
Best Barbecue Sauce Recipe
Easily made Gluten Free
Ingredients
½ cup ketchup
⅛ cup water
½ teaspoon of garlic powder
½ teaspoon Worcestershire sauce - I did not use it since I was making this sauce gluten- free
1 teaspoon chili powder
⅙ cup sugar
1 teaspoon prepared yellow mustard
Instructions
Combine all ingredients in a pan and bring to a boil. Lower heat to low and cook for 5 more minutes.
Enjoy!
Freezable - just make the recipe without the water and it will not freeze solid 😉
Recipe is adapted from
HERE