Jergens Skin Firming Lotion Class Action Lawsuit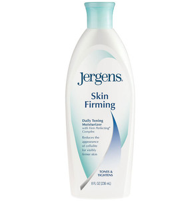 ** Class Action Lawsuit **
Case states that  Jergens Skin Firming Daily Toning Moisturizer reduces the appearance of cellulite which is a lie.
"Kao makes erroneous claims in the packaging, labeling, marketing, advertising and promotion for the Product, such as falsely asserting that it is 'clinically proven to reduce the appearance of cellulite,' that it will tighten a user's skin, and produce improved resiliency, elasticity, and firmness," the class action lawsuit states, adding that these claims are "erroneous, false and misleading to a reasonable consumer."
"Kao's Product sales were based upon this false promise and misleading advertisements targeting vulnerable consumers which cause, and continues to cause, consumers to pay a price premium for the Product," the class action lawsuit says. "Plaintiff and other purchasers of the Product have suffered injury in fact and have lost money as a result of Kao's false misrepresentations. Plaintiff purchased the Product because of the claims made by Defendant, and would not have purchased the product if she had known that this advertising was false."
A copy of the Jergens Skin Firming Daily Toning Moisturizer False Advertising Class Action Lawsuit can be read here.