Arctic Zero Class Action Lawsuit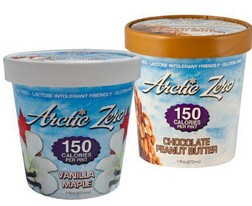 Second Arctic Zero Class Action Lawsuit Filed Over Calorie Count
A second class action lawsuit has been filed against Arctic Zero claiming its frozen desserts have 46% to 68% more calories than advertised.
California Plaintiff Brenda Freeman alleges in the Arctic Zero false advertising class action lawsuit that the company deceptively labels and markets its frozen treats as having only "150 calories per pint." However, recent independent laboratory tests performed by EMSL Analytical, Inc. indicate that the frozen desserts contain up to 68% more calories than advertised, including Artic Zero Chocolate Peanut Butter. Another example, Arctic Zero Vanilla Maple, has 46% more calories than the 150 calories prominently advertised on the front of the product packaging as well as on its nutritional label, the class action lawsuit states.
These are the same allegations raised in a separate Arctic Zero calorie class action lawsuit filed by another California consumer in August.
Find all the details of the latest class action lawsuit HERE.