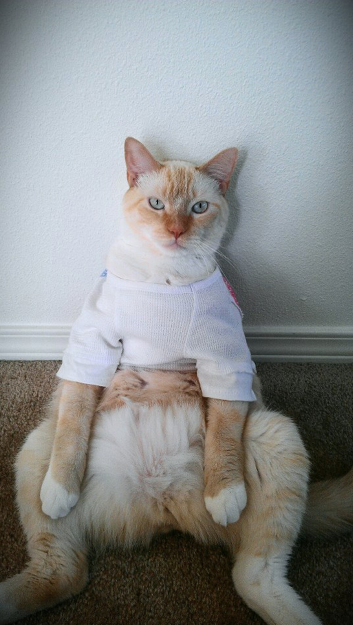 ** WARNING** This post contains no deals or freebies.
We all know Watson and how "unique" he is 😉 Many of you have suggested that we get him more "media" attention. Many of you mentioned trying to get him into Cat Fancy, All You, Perez Hilton, or on the Ellen Show. I LOVE the idea but really do not have a way of doing it.
How do you get these companies to notice you? I personally have no idea… but I thought maybe y'all could help Watson.
You can find pictures of him Facebook
I figure if we make enough noise someone is going to notice 🙂 Even letting your friends and family know about him would be awesome 🙂
I have already contacted Ellen – HERE
I am pretty lost on everything else 🙁
If you find contact information for anything else please leave it in the comment section 🙂
Use contact information – [email protected]
On twitter? Use the hashtag #Watsonisastar
Here is what Watson is up to right now 🙂