Host a Fisher-Price Joy of Learning Playdate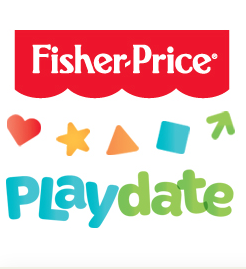 ** House Party **
Invite your friends and their little ones to discover the Joy of Learning with Fisher‑Price® and House Party. From newborns to 5 year-olds, Fisher‑Price® has exactly the right toys to help children develop, learn, play and grow, while having fun along the way. At your Fisher‑Price® Playdate, babies, toddlers and preschoolers will get to try out a variety of toys for their age group to help them bloom. And Moms can rest assured that their little ones are learning and having fun along the way.
Your exclusive Party Pack will contain:
The hottest Fisher‑Price® toys — perfect for the age of your child
Valuable coupons for Fisher‑Price® products
Goodie bags and party favors for your guests
Batteries for the toys
Product and playtip guides
And more!