Big Big Dinosaur Week on PBS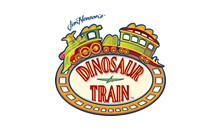 Hi Diva Fans! Michele here.  BudgetSavvyDiva helper.  This Saturday my son Webster and I get to attend a special event.
On Saturday, August 11, The Jim Henson Company will bring Buddy, the playful T. rex of Dinosaur Train TV fame, into Natural History Museum of Los Angeles to stomp around and hobnob with his big Jurassic and Cretaceous kin to celebrate "Big Big Dinosaur Week," a week of all new Dinosaur Train episodes on PBS Kids.
Guests will have the opportunity to meet Buddy the T. rex, catch a sneak peak of an all-new episode of "Big Big Dinosaur Week" and rock out with Craig Bartlett (the creator of "Dinosaur Train") and band as they perform Dinosaur Train favorites.
Activities are FREE with valid Museum membership or general admission ticket on a first-come, first-serve basis.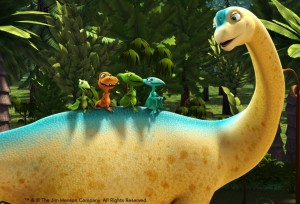 Dinosaur Train is a favorite of Webster's so we are very excited for this special opportunity to meet Buddy, as well as excited about the new episodes coming next week!  I will be back this weekend to tell you all about the event and share some pictures.