How Budget Savvy Diva Saved 80% on Vitamins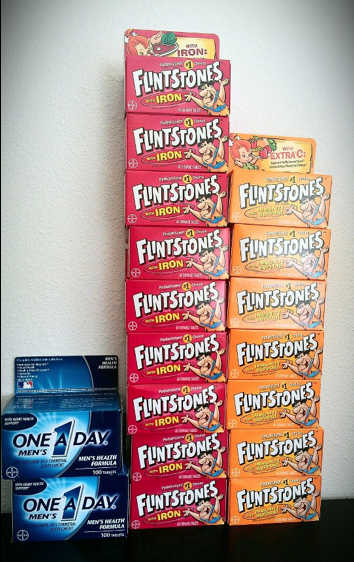 I have been so excited for this deal to arrive in the mail! We were great need for vitamins 🙂
We ended up paying $1.40 per bottle shipped!
I discussed the deal –> Walgreens.com – **HOT** One a Day and Flintstones Vitamins only $1.41 ea! — I do not think it is still live
I was able to get 200 days worth of vitamins for my husband and 2.4 years worth of vitamins for myself … yes adults can take Flintstones vitamins … I checked 😉 What is great is that the vitamins do not expire till late 2014 so there will be no waste.
This was about 80% savings!!!