How to Use Clear Nail Polish to Heal a Cut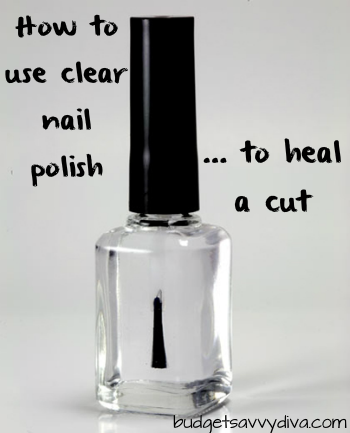 Check out these other Budget Savvy Beauty Tips:
How to Get Shiny Hair Using Beer
Use Baby Wipes for Removing Makeup
No band-aids or Neosporin on hand? Try this trick next time you get a nick from shaving, paper cuts, etc …
Dab a drop of clear nail polish directly to the cut. This is said to relieve pain and prevent infection!