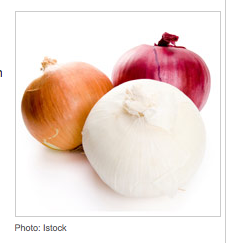 ** RECALL Alert **
This is a pretty bad recall y'all since these particular onions were used in many different products
Tons of ready-to-eat and ready-to-cook foods have been recalled because of listeria contamination at a California onion plant.
Although symptoms may appear as soon as three days after eating contaminated food, symptoms usually appear in one to three weeks. However, some people become ill two months after eating contaminated food.
The recall of onions, as well as celery-onion mixes, affected 12 U.S. states and three Canadian provinces: Arizona, California, Colorado, Illinois, Montana, New York, Oklahoma, Oregon, Pennsylvania, Texas, Utah and Washington; and in Canada, Alberta, British Columbia and Ontario. Many more states are affected because the onions were used to make a variety of packages and ready-to-eat foods, and distributed to retail location in additional states.
Here's a look at some of the related recalls: