Popcorn Indiana Popcorn Recall!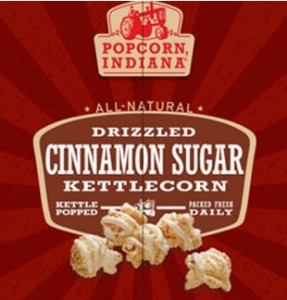 Popcorn Indiana Popcorn Recall
Dale and Thomas Popcorn is voluntarily recalling bags of its flavored, ready-to-eat Indiana-brand products due to a possible Listeria monocytogenes contamination,according to the Food and Drug Administration.
The recalled popcorn bags were distributed after August 8 and have "best by" dates of February 4, 2013 to March 12, 2013, according to the FDA. Consumers can check specific UPC codes from this list.
Contaminated flavors include aged white cheddar, almond biscotti, American cheese, apple crisp, bacon ranch, black & white drizzle, caramel, caramel roasted peanuts, chocolate peanut butter, cinnamon sugar drizzle, dark fudge chocolate chip drizzle, kettlecorn, salt & pepper and wasabi reserve.
Read all the details HERE!