Merck Reaches Coppertone Sunscreen Class Action Settlement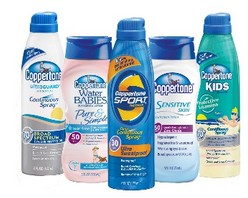 Merck Reaches Coppertone Sunscreen Class Action Settlement
Merck & Co. has agreed to settle a nearly 7-year-long legal battle over Coppertone sunscreen, which several class action lawsuits charged was falsely advertised and labeled. Merck agrees to pay up to $10 million in consumer refunds and discontinue using certain phrases such as "sunblock" and "all day protection" as part of the Coppertone class action settlement.
Merck inherited the Coppertone class action lawsuits when it acquired Schering-Plough in 2009. Starting in late 2003, several false advertising lawsuits were filed against Schering-Plough alleging the company exaggerated the effectiveness of its sunscreens.

Under the Coppertone sunscreen settlement, Merck will pay between $3 million and $10 million and will also stop using the terms "sunblock," "waterproof," "all day" or "all day protection" in its labeling or advertising of Coppertone sunscreen products manufactured after June for sale in the U.S.
The Coppertone class action settlement will also pay U.S. consumers as much as $1.50 for each eligible Coppertone sunscreen product purchased since July 2006.
Find all the details HERE.