Sensa Weight Loss Class Action Settlement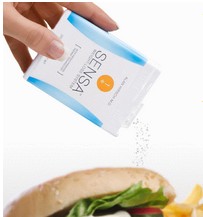 Sensa Weight Loss Class Action Settlement
A federal judge has preliminarily approved a $9 million settlement in the Sensa Weight Loss System class action lawsuit. If granted final approval, the Sensa class action settlement will provide up to $6 million in refunds to consumers who purchased Sensa prior to August 21, 2012 and who submit a claim form by the deadline of December 13, 2012.
The Sensa weight loss settlement will resolve a false advertising class action lawsuit, entitled Correa v. Sensa Products, LLC, that alleges Sensa tricked consumers into buying its "weight-loss" crystals by using marketing claims not backed by scientific proof. Sensa denies these allegations and contents that its marketing claims are substantiated by three product studies and scientific research regarding neurology and the science of smell and taste, but has agreed to a class action lawsuit settlement to avoid the expense of ongoing litigation.

Class Members of the Sensa class action settlement include all U.S. consumers who purchased Sensa prior to August 21, 2012. If the court grants final approval to the Sensa settlement at the November 7, 2012 Final Fairness Hearing, Class Members who submit a Claim Form will receive a share of the $6 million settlement fund. The amount of money you will receive from the Sensa settlement will depend on, among other things, how many of the 2.6 million Class Members submit a timely and valid Claim Form.
Claim forms and more information on your rights in the Sensa Weight Loss Class Action Lawsuit Settlement can be found at www.WeightLossSettlement.com.