Apple iPhone Monopoly Class Action Lawsuit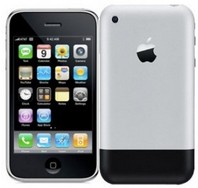 Apple iPhone Monopoly Class Action Lawsuit
Apple was hit with a class action lawsuit Friday accusing it of attempting to monopolize the market by locking consumers into a contract with AT&T Network and installing software that prevented iPhone owners from switching to another carrier.
Plaintiffs Zack Ward and Thomas Buchar allege in the Apple class action lawsuit that this constitutes a "conspiracy to monopolize" under Section 2 of the Sherman Act. They allege prior to launching the iPhone in June 2007, Apple entered into a secret five-year contract with AT&T Mobility that established AT&T as the exclusive provider of cell phone voice and data services for iPhone customers through 2012.
AT&T is not named as a Defendant.

According to the Apple iPhone class action lawsuit, the alleged exclusive contracts allowed Apple to share in AT&T's revenues and profits for the iPhone 2G, the first generation of iPhones launched. Consumers who purchased these iPhones did not agree to use AT&T for five years, but Apple's undisclosed five-year Exclusivity Agreement with AT&T effectively locked iPhone users into using AT&T for this long, without their knowledge.
Ward and Buchar say Apple enforced this Exclusive Agreement by, among other things, programming and installing software locks on the iPhone that prevented the purchaser from switching to another competing carrier.
This violates the Digital Millennium Copyright Act of 1998, the Plaintiffs allege, which gives cell phone consumers the legal right to modify their phones to use the network or carrier of choice. Apple prevented iPhone customers from exercising that legal right by locking the iPhones and refusing to give customers the software codes needed to unlock them, the class action lawsuit says.
Through these actions, Apple has unlawfully stifled competition, reduced output and consumer choice, and artificially increased prices in the aftermarkets for iPhone voice and data services, the class action lawsuit says.
The Apple iPhone monopoly class action lawsuit is seeking to represent a proposed class of all consumers who purchased an iPhone from Apple or AT&T Mobility, LLC and then purchased wireless voice and data services for the iPhone from October 19, 2008 through February 3, 2011.
It is seeking treble damages and an order enjoining Apple from selling locked iPhones that can only be used with AT&T SIM cards unless such information is disclosed to the consumer prior to sale. It is also asking that Apple provide the unlock code upon request to all Class Members.
Find all the details HERE.