Inside the Disney Animation Research Library #DisneyInHomeBloggers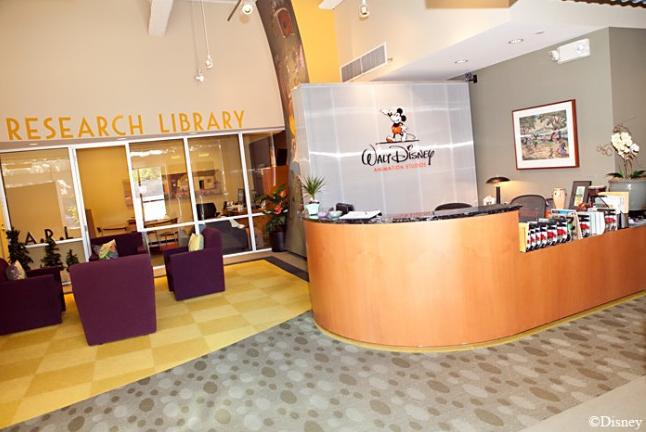 I had the rare opportunity during my trip last month with the Disney In Home Blogger to go to the Walt Disney Animation Research Library. Not open to the public.
Where is it? Well I cannot tell you 😉 The location is top secret since it hold millions articles of Disney animation . Yes I said millions in the 60 million ball park!
So what is the Walt Disney Animation Research Library?
Since 1999 – everything from the Disney movies such a sketch from Snow White to a clay model from The Lion King. Many times Disney as well as other companies need to reference a piece of artwork from a past movie. A perfect example is the Cinderella Blu-Ray that just came out TODAY 😉 In the special features you will see a never before seen opening number — well all those drawings can be found in this library.
They work towards this mission – "to preserve the art the best we know how, but to still keep it accessible to all the various Disney units through digitization"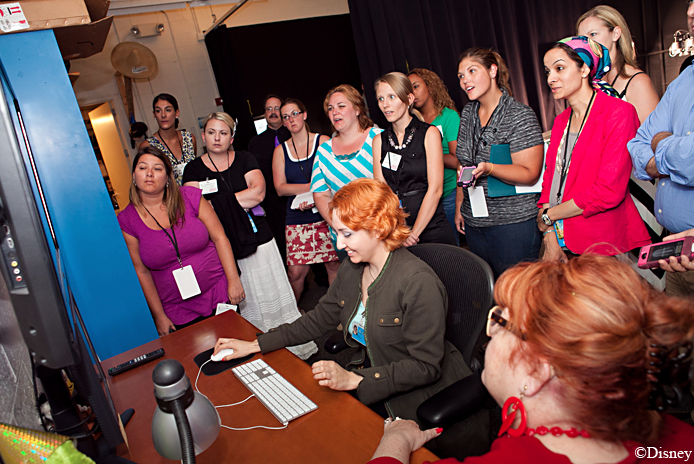 In this room you have huge cameras — each one used for the same purpose to take a picture of the artwork. Her job is to make sure the quality is good enough for Disney standards. This is important because now many people and not just one at a time can access the same image AND the artwork stays preserved.
My favorite section is where all the cells and drawings are kept – but BOY is it cold. The storage rooms are climate controlled so the art stays "happy" 😉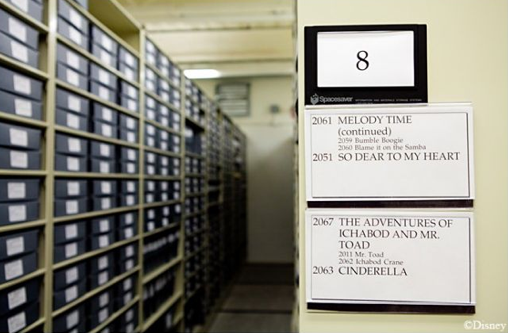 Each box has 5 folders and the artwork is in each 🙂 This artwork is sent to the camera station and digitally recorded – seeing how there are around 60 million pieces of art — I think they have their work cut out for them.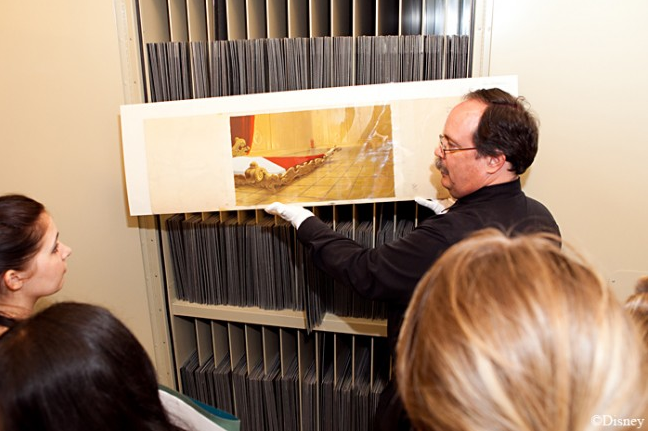 Can you spot me ?! Anyways how amazon is this cell from Cinderella! There is so much care given to each piece of artwork — you really feel like there is magic all around you when you are there.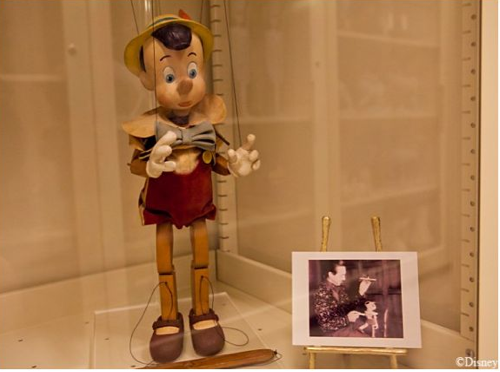 Disclaimer – This trip was completely paid for but the thoughts are my own.