How To Make Valentine's Day Coaster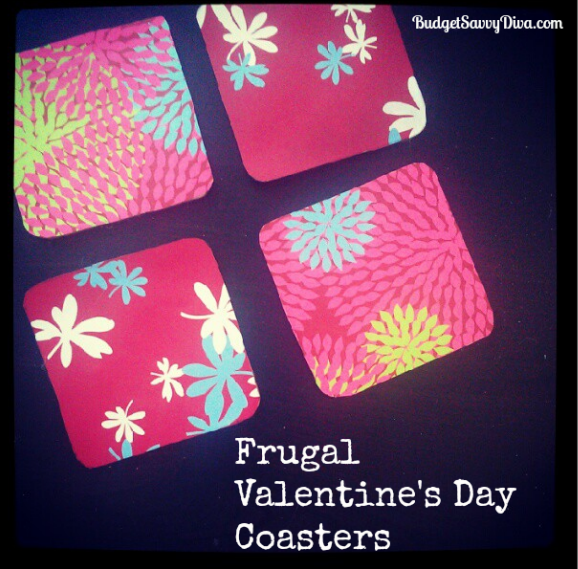 I just crafts for Valentine's Day – maybe because I love red and pinks.
I timed myself and it took 13 minutes from start to finish to do this craft — my husband thought I actually bought them !!!!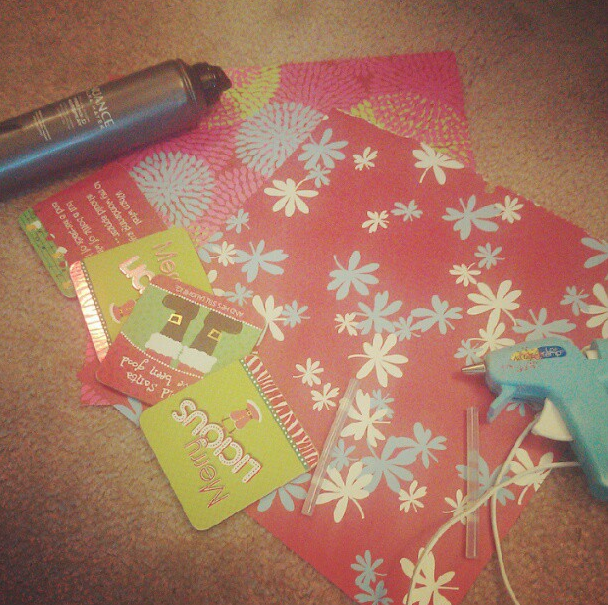 What You Need
4 Coasters — You can find them at the Dollar Store or re-purpose some from another holiday
Hot Glue Gun and Glue
Scrap booking Paper — Any pattern will do — You can even personalize it
Hair Spray
Pen and Scissors
What To Do
Trace each coaster on the back side of the scrap booking paper while the hot glue gun is warming up
Cut out each "coaster topper"  – by this time the hot glue gun will be ready
Make sure to cover the coaster with a good amount of glue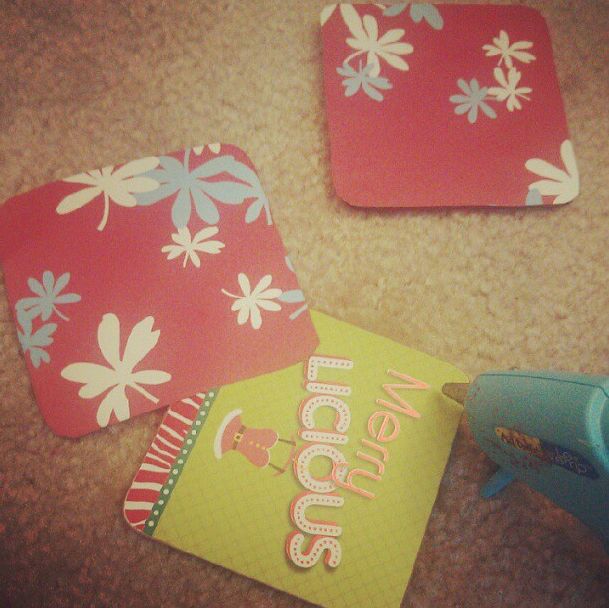 Press the paper onto the glue for 10 seconds. Repeat till all paper is on the coasters
Lightly spray all the coasters with hair spray ( this helps protect the paper from water)
Enjoy!
This is a great frugal gift for your Valentine's Day or present for a teacher or neighbors.
If you do make this craft I would LOVE to see it – send a picture to me on twitter or instagram with the #budgetsavvydiva or email it to me  – [email protected]