Easy Slow Cooker Whole Chicken Recipe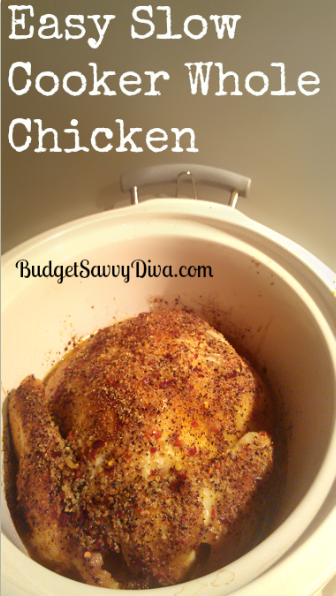 Make sure to REPIN This Recipe on Pinterest
Budget Savvy Diva's Book is HERE!!!!
There is a National Book Tour!!!

Find out all the details

HERE
Everyday at 1 pm PST/ 4pm EST Budget Savvy Diva posts a NEW RECIPE 🙂 I might miss this time every now or then – but I know you understand
Make sure to follow Budget Savvy Diva on Facebook 🙂
Find Copy Cat Restaurant Recipes HERE
Find Crock Pot Recipes HERE
Find Gluten Free Recipes HERE
Find more Recipes HERE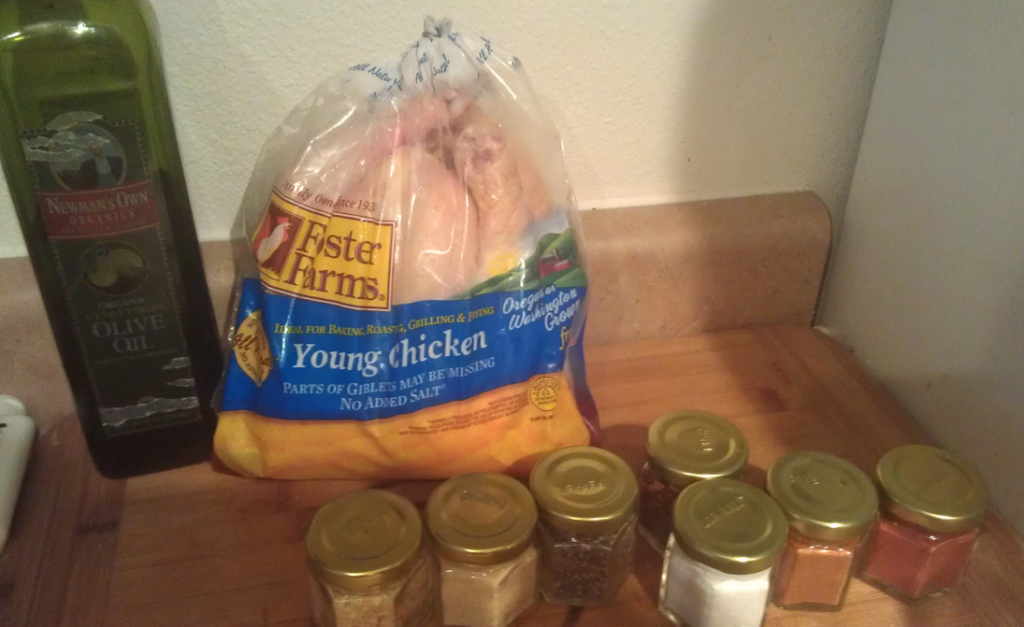 What You Need
2 teaspoons salt
1 teaspoons paprika
1/2 teaspoon cayenne pepper
1 teaspoon garlic powder
1 teaspoon dried onion
1 1/2 teaspoon black pepper
1 teaspoon chili flakes
1 roasting chicken
Olive oil
What To Do
In a bowl add all the spices together
Mix.
Drizzle olive oil over the chicken – rub the oil on the chicken – make sure the whole chicken has a light coat of oil
Rub spice mixture onto the chicken.
Cook on high for 4 -5 hours – I highly suggest using a meat thermometer to tell that it is done.
Enjoy
I had to take the final picture shot in the crock pot BECAUSE the chicken was falling off the bones.
Easy Slow Cooker Whole Chicken
Ingredients
2 teaspoons salt
1 teaspoons paprika
½ teaspoon cayenne pepper
1 teaspoon garlic powder
1 teaspoon dried onion
1½ teaspoon black pepper
1 teaspoon chili flakes
1 roasting chicken
Olive oil
Instructions
In a bowl add all the spices together
Mix.
Drizzle olive oil over the chicken - rub the oil on the chicken - make sure the whole chicken has a light coat of oil
Rub spice mixture onto the chicken.
Cook on high for 4 -5 hours – I highly suggest using a meat thermometer to tell that it is done.
Enjoy