How To Make A T-Shirt Grocery Bag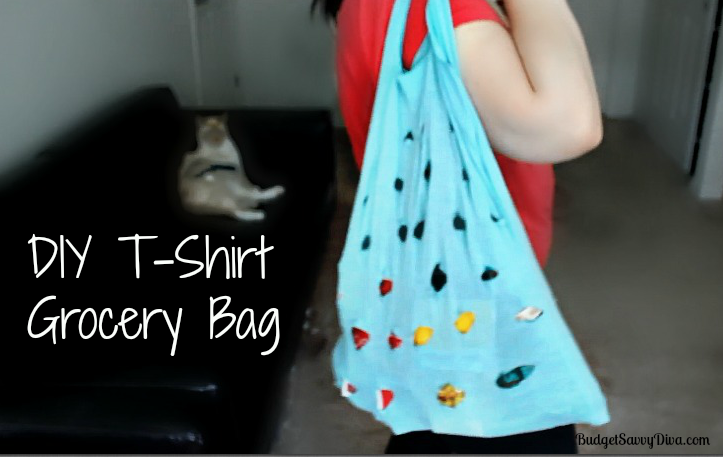 Make sure to PIN this craft!
When I learned that our Farmer's Market is starting back up next week I decided to make myself a T-Shirt Grocery Bag
What is SO great about this craft is that you are done in about 10 minutes and you can make a bag that fits your style
I decided to use an old soft light blue top — since it would be easy to store in my purse and the color is perfect for Spring
If you make this craft I would LOVE to see it — take a picture and post it on instagram or twitter – use the hashtag BudgetSavvyDiva so I can check it out 🙂
What you need
Old Shirt
Scissors
Pen
 Heat 'n Bond ( Found At Michaels) or Sewing Machine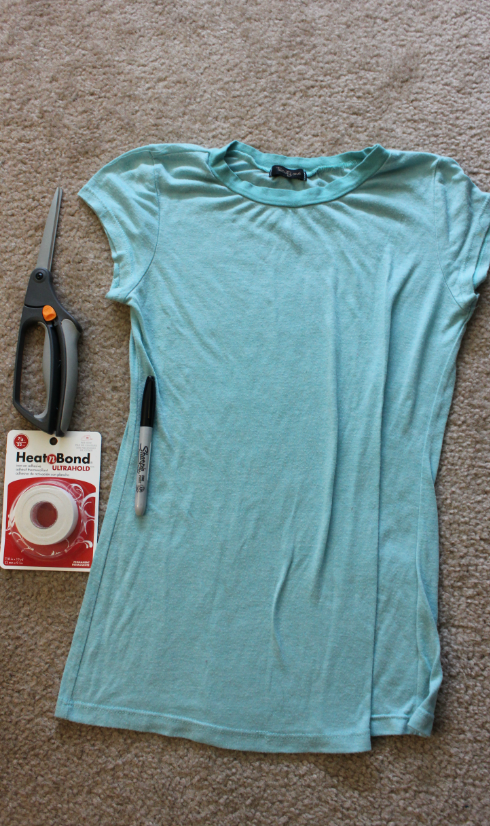 Fold the shirt inside out fold the shirt lengthwise in half – cut from under the armpit in a curve till you have cut the top part of the shirt off — it should look like the picture below once you unfold the shirt. We have to close the bottom of the shirt. I suggest using heat n' bond ( found at Michaels) It looks like tape – you cut the length you need to close and using the heat from an iron it creates a bond that is just like a stich.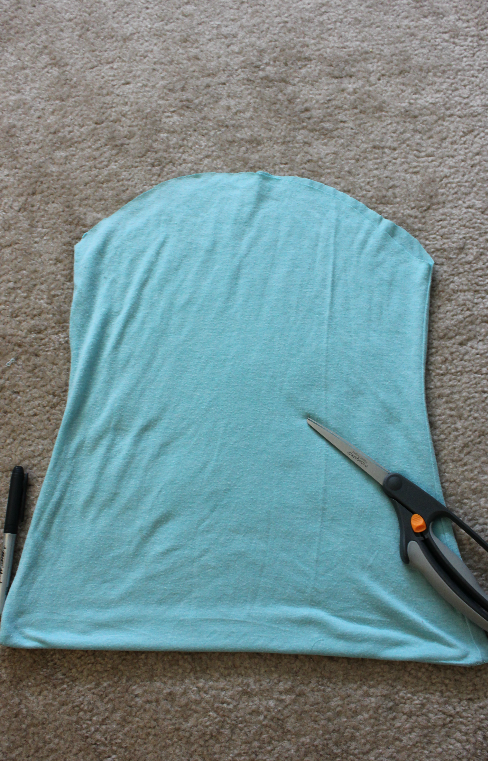 Fold the shirt lengthwise and make sure it is not inside out anymore. With a marker or pen mark lines on the shirt — around the curve area draw a 2 inch line ( that will be the handle) the other lines are really up to you. You want at least 20 lines. With a good pair of scissor cut the lines — make sure you are cutting through both sides of the shirt.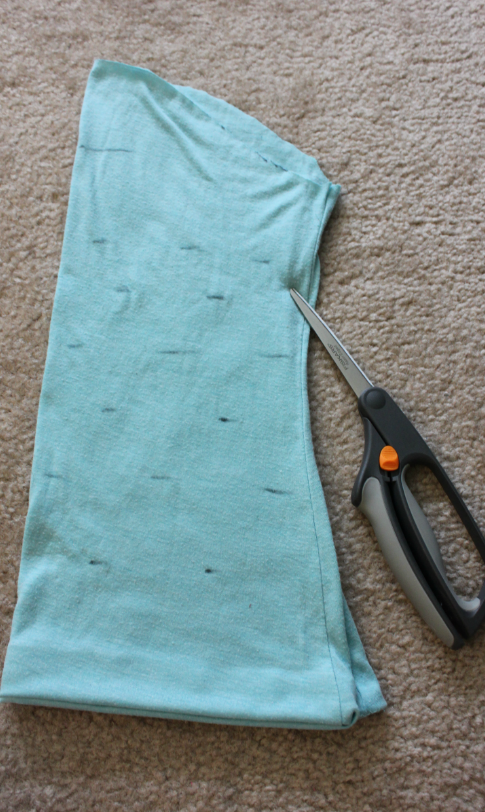 Stretch the cuts in the shirt — and then you are done!!!! Whenever I go out with one of my shirt bags I get SO many compliments 🙂 PLUS I feel great about "recycling" an old shirt!