Mac n Cheese Chicken Florentine Recipe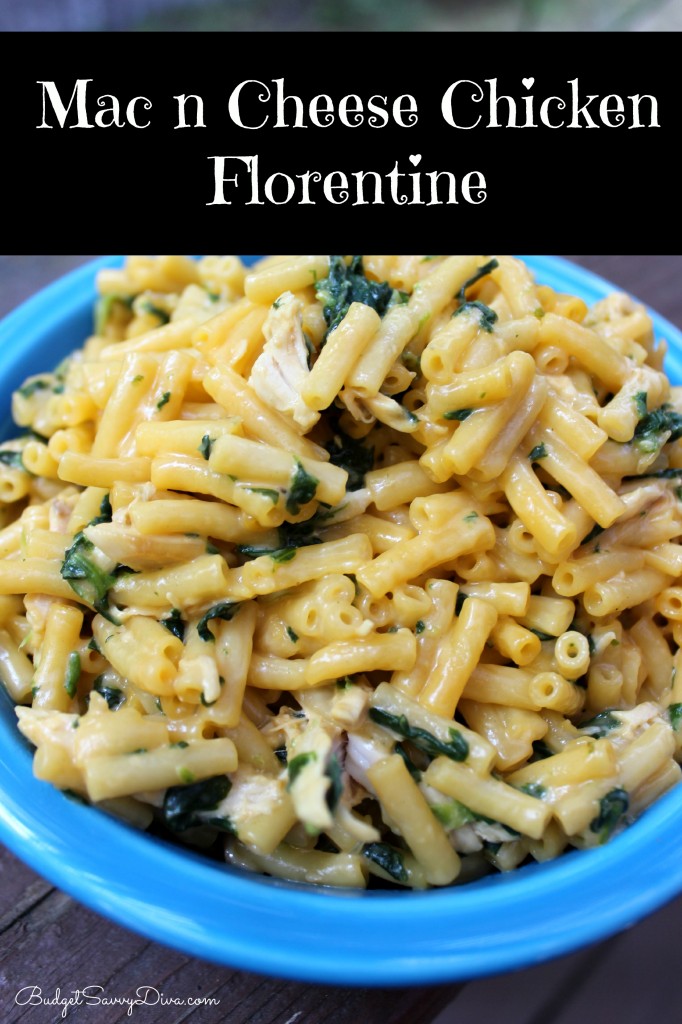 Make sure to pin the recipe or REPIN
I decided to make this recipe because of the high request from fans to do more recipes that will use up their stockpile items such as Kraft Mac n Cheese – this recipe is perfect to get your picky eaters that love mac n' cheese to eat some veggies and meat 🙂
Everyday at 1 pm PST/ 4pm EST Budget Savvy Diva posts a NEW RECIPE 🙂 I might miss this time every now or then – but I know you understand
Make sure to follow Budget Savvy Diva on Facebook 🙂
Find Copy Cat Restaurant Recipes HERE
Find Crock Pot Recipes HERE
Enjoy the recipe 🙂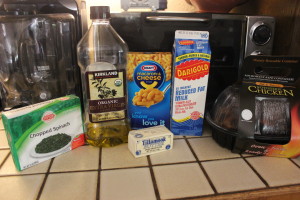 Ingredients
Box of Mac and Cheese – It can be Kraft or any other variety
( Milk and Butter — amount indicated on the Mac n Cheese Box)
Olive Oil
3/4 Cup of Shredded of Cooked Chicken
1/2 Cup of thawed frozen spinach – Make sure to rinse out excess liquid ( there will be a fair amount)
Directions
Cook the Mac N Cheese as instructed on the box.
While the pasta is cooking – take a medium size skillet place over medium heat.
Drizzle Olive Oil onto the skillet – wait to about one minute
Place chicken and spinach into the skillet — you want to warm up the ingredients. Stir and keep over heat for a few minutes
Once the mac n cheese is completed – simply stir in the chicken spinach mixture and serve 🙂
Enjoy!
Mac n Cheese Chicken Florentine Recipe
Ingredients
Box of Mac and Cheese - It can be Kraft or any other variety
( Milk and Butter -- amount indicated on the Mac n Cheese Box)
Olive Oil
¾ Cup of Shredded of Cooked Chicken
½ Cup of thawed frozen spinach - Make sure to rinse out excess liquid ( there will be a fair amount)
Instructions
Cook the Mac N Cheese as instructed on the box.
While the pasta is cooking - take a medium size skillet place over medium heat.
Drizzle Olive Oil onto the skillet - wait to about one minute
Place chicken and spinach into the skillet -- you want to warm up the ingredients. Stir and keep over heat for a few minutes
Once the mac n cheese is completed - simply stir in the chicken spinach mixture and serve 🙂
Enjoy!