Crock Pot Macaroni and Cheese Recipe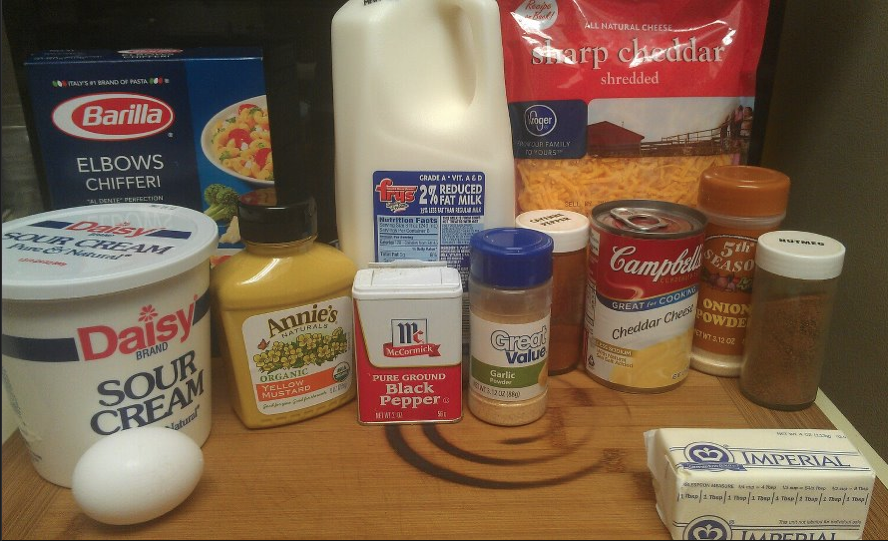 If you like this recipe then PIN IT on Pinterest
Everyday at 5 pm PST/ 8 pm EST Budget Savvy Diva posts a NEW RECIPE 🙂
Make sure to follow Budget Savvy Diva on Facebook 🙂
Find Copy Cat Restaurant Recipes HERE
Find Crock Pot Recipes HERE
Find Gluten Free Recipes HERE
Find more Recipes HERE
This is one of my best known crock pot recipes. This yummy Mac N' Cheese dish is easy to make and FULL of flavor. It is this Macaroni and Cheese recipe that ruined Kraft for my husband 😉
Enjoy.
What You Need
2 cups uncooked elbow macaroni
4 tablespoons butter
2 ½ cups grated sharp cheddar cheese
1 egg
½ cup sour cream
1 (10 ¾ ounce) can condensed cheddar cheese soup
1 cup 2% milk
½ teaspoon yellow mustard
1 teaspoon black pepper
1/2 Teaspoon of Onion Powder
1/2 Teaspoon of Garlic Powder
pinch of nutmeg
pinch of Cayenne
What to Do
Cook pasta for 6 minutes ( Drain pasta) *NOTE – some find that cooking it for only 3 minutes works better
In a medium saucepan melt and mix butter and cheese together.
In your crock pot mix all ingredients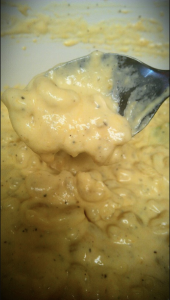 Cook on low for 2 1/2 hours, stirring hourly.
Garnish is cheese ( if desired)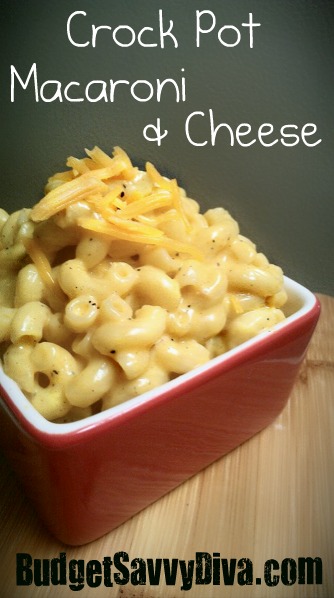 To print out the recipe click the small printer icon below
Crock Pot Macaroni and Cheese
Heavenly Mac N' Cheese
Ingredients
2 cups uncooked elbow macaroni
4 tablespoons butter
2 ½ cups grated sharp cheddar cheese
1 egg
½ cup sour cream
1 (10 ¾ ounce) can condensed cheddar cheese soup
1 cup 2% milk
½ teaspoon yellow mustard
1 teaspoon black pepper
½ Teaspoon of Onion Powder
½ Teaspoon of Garlic Powder
pinch of nutmeg
pinch of Cayenne
Instructions
Cook pasta for 6 minutes ( Drain pasta) *NOTE - some find that cooking it for only 3 minutes works better
In a medium saucepan melt and mix butter and cheese together.
In your crock pot mix all ingredients
Cook on low for 2½ hours, stirring hourly.
Garnish is cheese ( if desired)
This recipe is adapted from HERE