Easy Ranch Cheeseball Recipe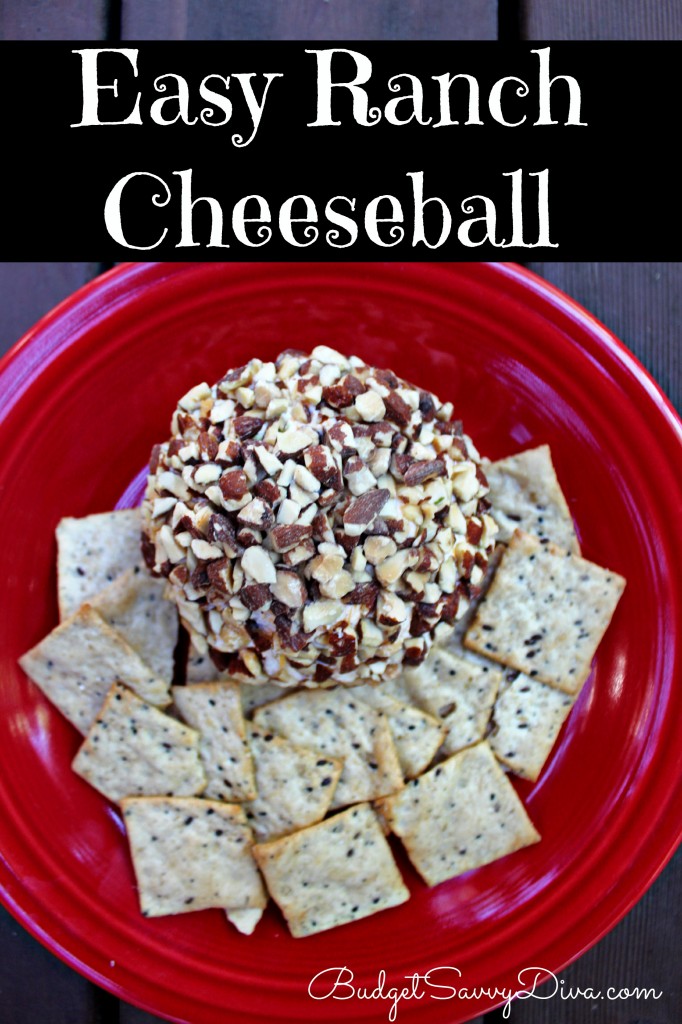 Make sure to pin the recipe or REPIN
Everyday at 1 pm PST/ 4pm EST Budget Savvy Diva posts a NEW RECIPE 🙂 I might miss t his time every now or then – but I know you understand
Make sure to follow Budget Savvy Diva on Facebook 🙂
Find Copy Cat Restaurant Recipes HERE
Find Crock Pot Recipes HERE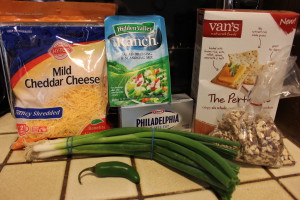 Ingredients
8 oz of Light Cream Cheese – Soften
1 Cup of Cheddar Cheese
2 Green Onions Chopped Finely
1/2 Packet of Ranch Dressing
1 Small Jalapeno – Seeds Removed and Chopped
Diced Almonds
Crackers – I *heart* Van's gluten – free crackers
Directions
In a bowl combine the following – cream cheese, green onions, ranch dressing, jalapeno
Mix until everything is VERY well combined
Take wax paper and place the ball mixture into it. Shape into a ball
Unwrap and roll in the chopped almonds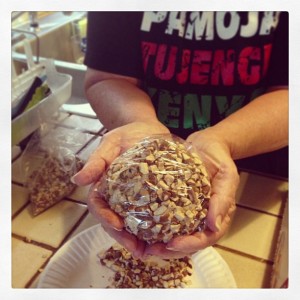 Wrap in plastic wrap and place in the fridge for at least 1 hour
Unwrap and serve with crackers 🙂
Enjoy!
BIG thank you to my mommy – who helped me make this recipe – she is the one holding the cheese ball 🙂
If you make any of my recipes or crafts please take a picture and place it on Instagram or Twitter – use the hashtag #budgetsavvydiva so I can easily find it 🙂
For more Halloween Ideas Please Check out the Budget Savvy Diva Halloween Pinterest Page
Make sure you are following Budget Savvy Diva on Pinterest
Easy Ranch Cheeseball Recipe
Ingredients
8 oz of Light Cream Cheese - Soften
1 Cup of Cheddar Cheese
2 Green Onions Chopped Finely
½ Packet of Ranch Dressing
1 Small Jalapeno - Seeds Removed and Chopped
Diced Almonds
Crackers - I *heart* Van's gluten - free crackers
Instructions
In a bowl combine the following - cream cheese, green onions, ranch dressing, jalapeno
Mix until everything is VERY well combined
Take wax paper and place the ball mixture into it. Shape into a ball
Unwrap and roll in the chopped almonds
Wrap in plastic wrap and place in the fridge for at least 1 hour
Unwrap and serve with crackers 🙂
Enjoy!
Recipe is adapted from HERE