Crock Pot Applesauce Recipe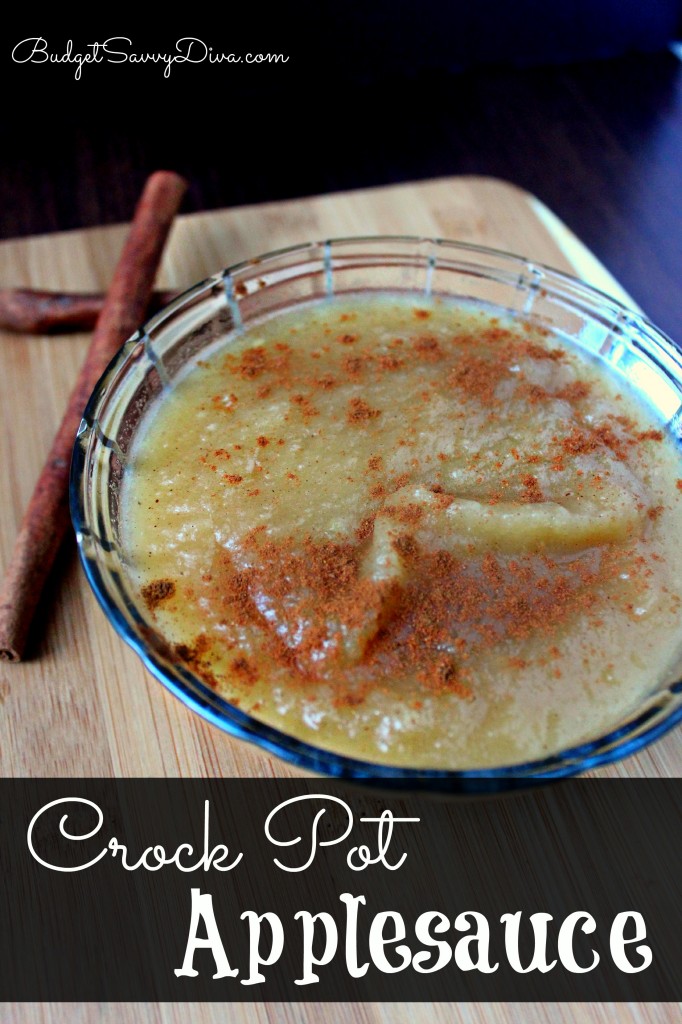 Have you ever had homemade applesauce – if you have not you really need to try it 🙂
You really will not want to try store bought applesauce especially since the quality is so superior
The apples that I used in this recipe I got from a local orchard with my mom – I actually have a video from that day for you to enjoy 🙂
All you really need is time to make this recipe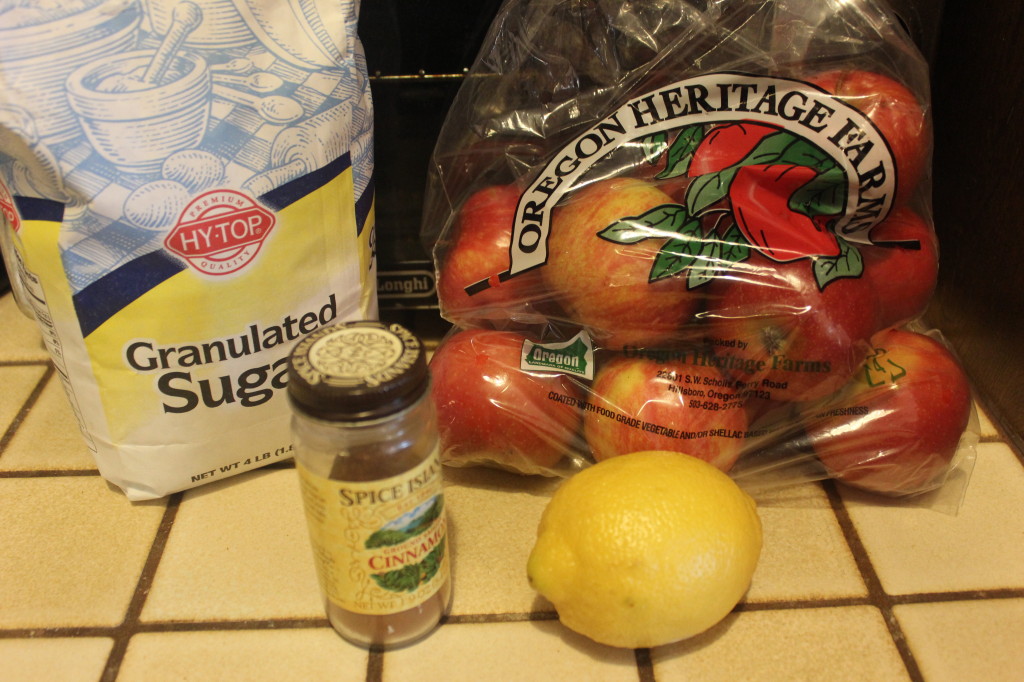 Choosing the right apple is very important I decided to go with Gala apples 🙂 You can mix different apples together like 80% Gala and 20% Granny Smith to add another level of flavor to your sauce.
You are going to want to peel all your apples and cut them into bite size chunks ( like my dad is in the picture below) this will help limit the cooking time 🙂
If you are watching your sugar simply replace the white sugar with Splenda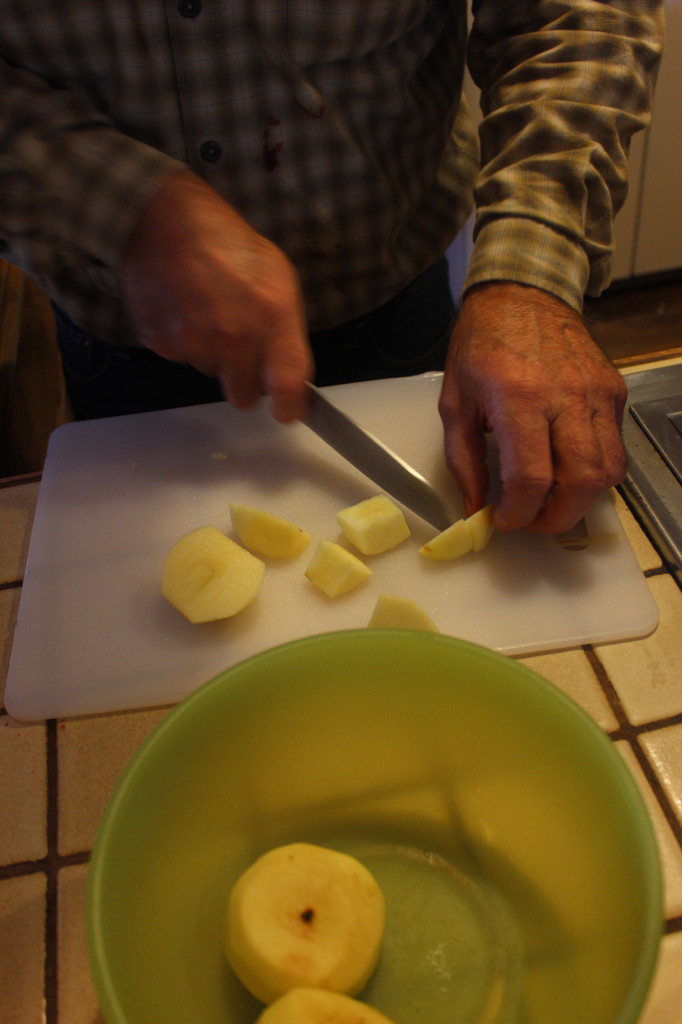 This recipe is naturally gluten – free and there are no preservatives
Here are some close up shots of the final project for you to enjoy —- SOOOOOOOOOO  good!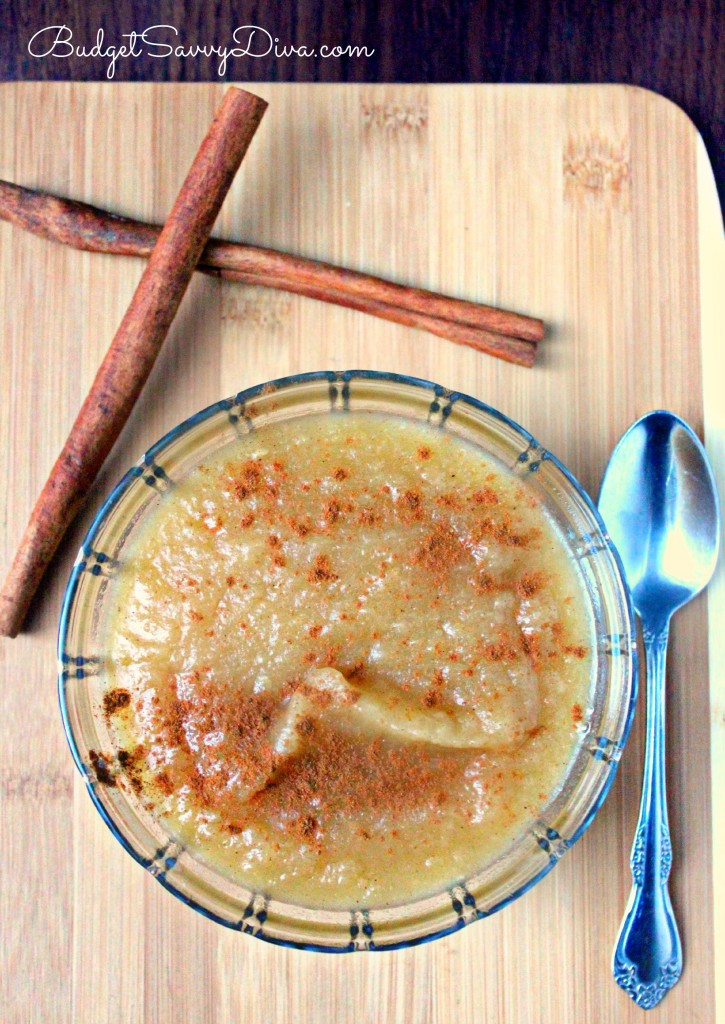 I always like to dust the top with a little more cinnamon 🙂 Seriously my mouth is watering just remember how good this applesauce was 🙂
OKAY one more picture before we get to the recipe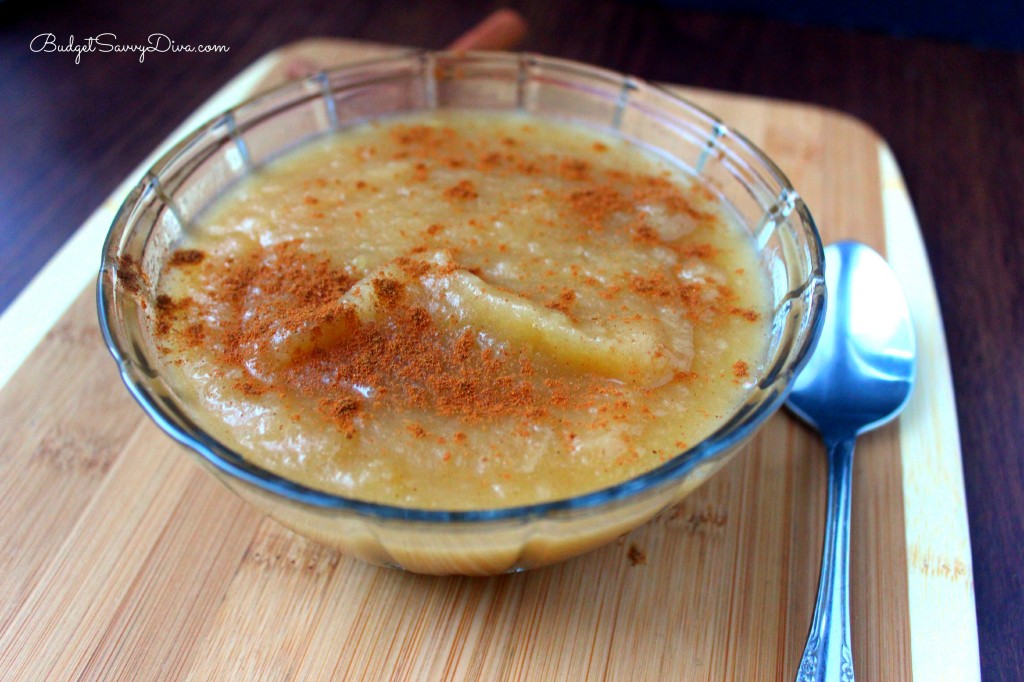 Make sure to comment and pin this recipe ( it would mean bunches to me 🙂 )
Crock Pot Applesauce Recipe
Ingredients
4 lbs of Apples ( Gala)
½ cup sugar
2 teaspoons of lemon juice and a little zest
1 Cup of Water
½ to 1 tsp of Cinnamon ( I usually do 1 tsp)
Instructions
Place all the ingredients in your crock pot.
Cover crock pot and cook on low for 6 hours
Uncover and stir until the applesauce is the consistency you want
Enjoy!