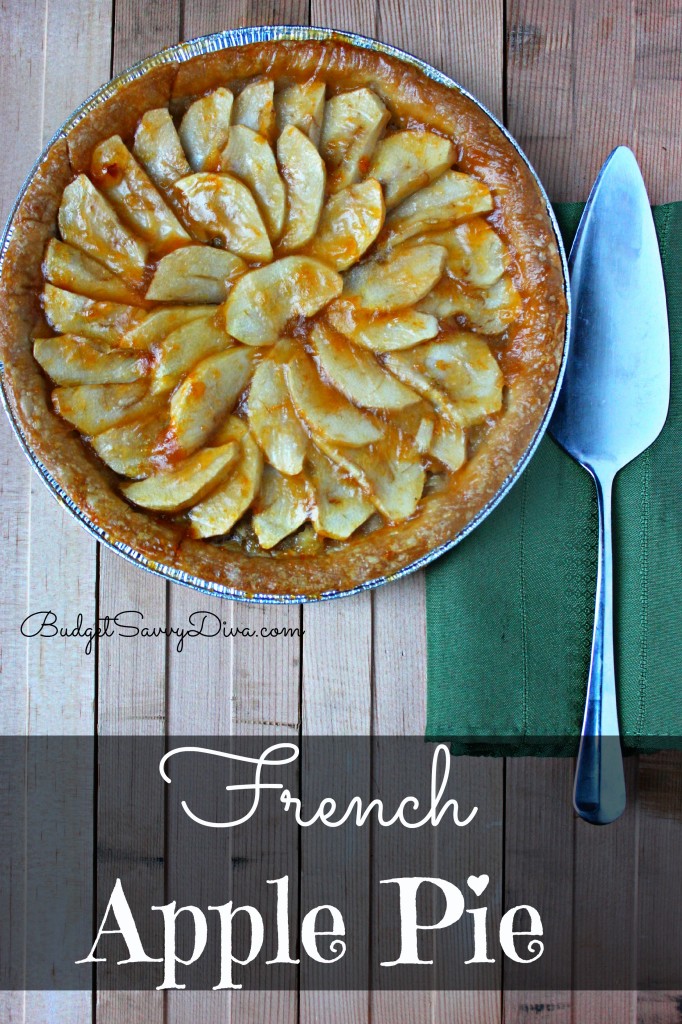 There is something about a homemade apple pie that really makes me happy – not only is it yummy but it fills the house with an amazing smell
I decided to show you a little twist on a normal apple pie — the yummy twist is the apricot rum glaze … yes… apricot rum glaze….
French Apple Pie is the best way to describe this recipe — I was inspired to make this recipe when I gathered the organic gala apples at a local farm. I want to do a rustic recipe that was simple and a little elegant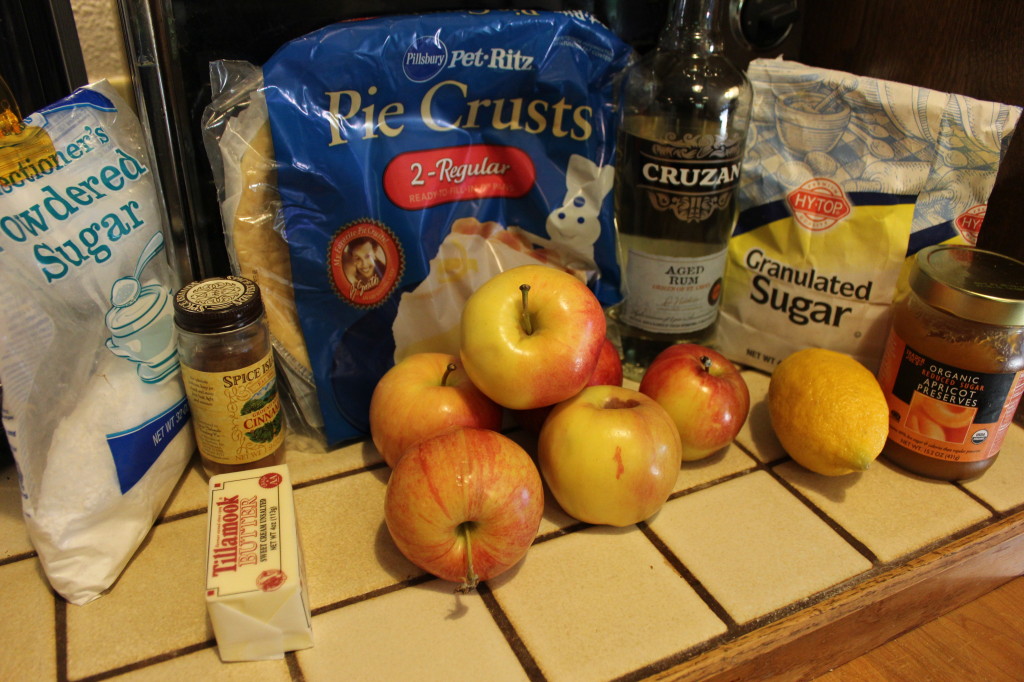 Everything you need to make this yummy dish is above
If you want to make this dish gluten – free simply use a gluten – free crust 🙂
I did not end up using the powdered sugar – I thought I would sprinkle a little bit on top of the pie as a finishing touch BUT when it was done I really did not want to add anything extra
There is actually two levels to this dish the first layer is a homemade chunky applesauce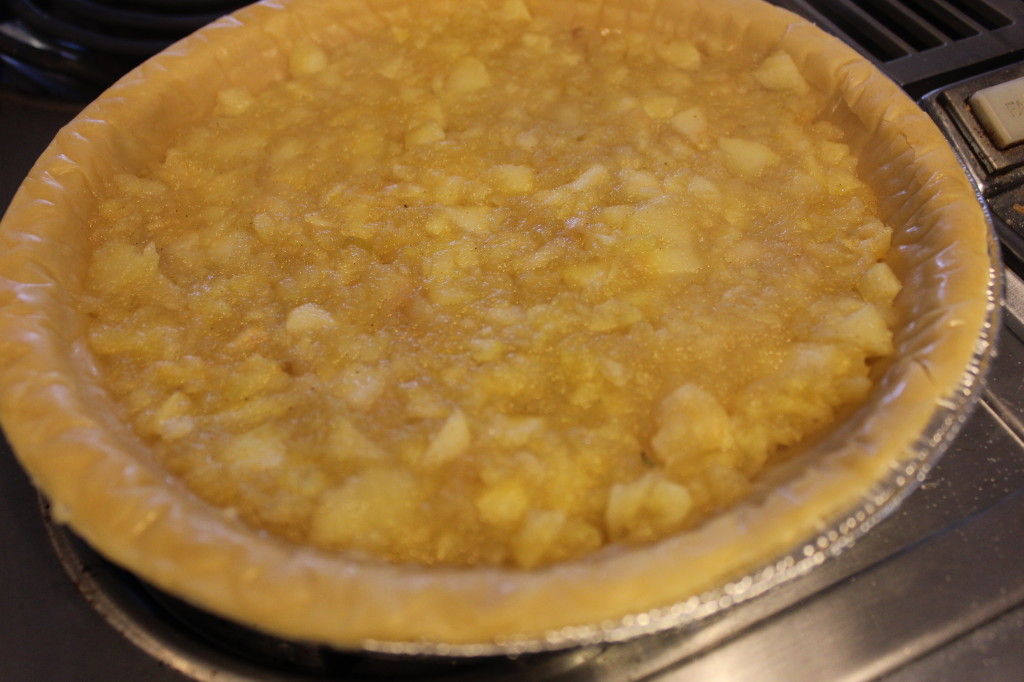 Then you will layer with apple slices – bake for about 20 minutes and glaze 🙂
If you do not want to put rum in the glaze you can use water 🙂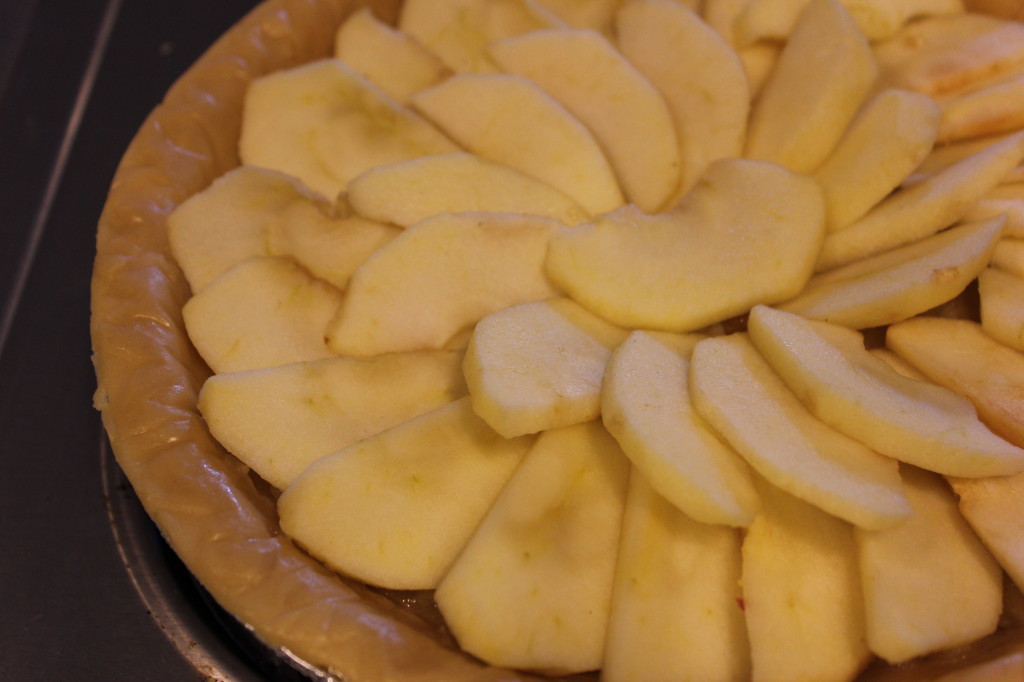 Below is the finished delicious dessert 🙂 Total YUM!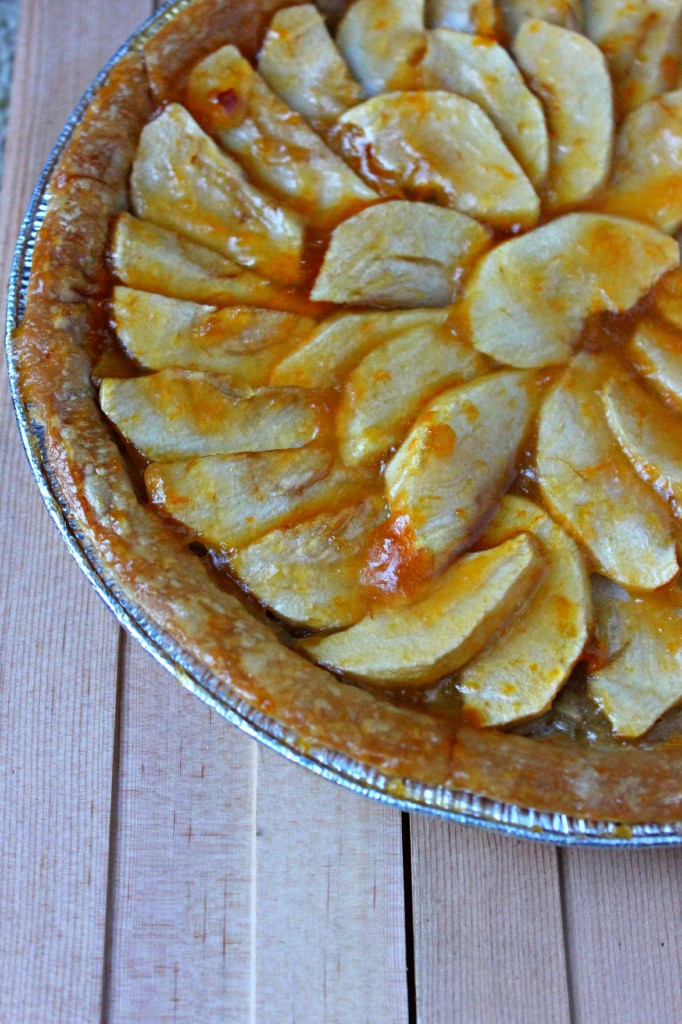 French Apple Pie Recipe
Ingredients
1 Pie Crust
6 medium-sized apples - Gala
3 tablespoons of unsalted Butter
½ teaspoon of lemon zest
⅓ Cup of White Sugar
½ teaspoon cinnamon
For the Glaze:
½ cup of apricot preserves
1 tablespoon of Rum or Water
Instructions
Preheat oven to 350
Peel all the apples - cut 3 into slices - dice the other 3 apples
In a medium skillet over medium heat melt 1 tablespoon of butter
Add diced apples, sugar, cinnamon, and lemon zest. Cook for about 6 minutes
When they are soft - use a potato masher and mash
Pour into the pie crust
Arrange the apple slices - melt the rest of the butter and pour over the apples
Bake pie uncovered for about 20 minutes
In a sauce pan about 3 minutes before the pie is cooked - heat preserves and rum together.
When it has developed into glaze consistency brush over the pie
Enjoy!