Colorful Dotted Pumpkin Craft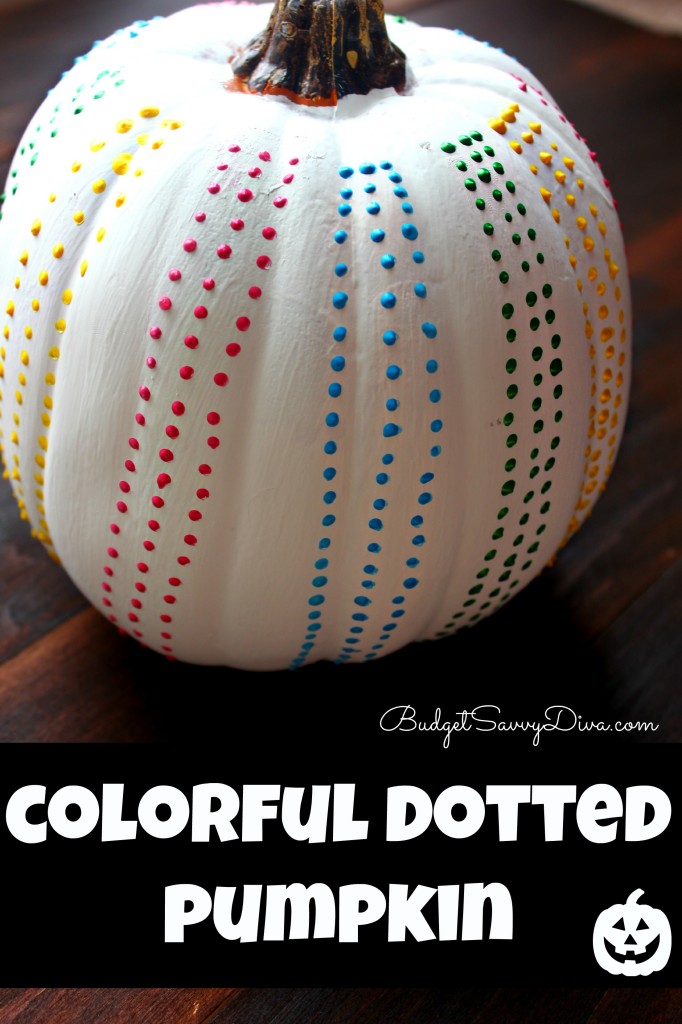 I love this time of year – the leaves are changing the weather is getting cooler and we start getting into the holiday season 🙂
I have always been a fan of Halloween but not carving pumpkins.
I have craved pumpkins every year … and every year I am disappointed…. I "design" never really comes out and on top of that the pumpkin only lasts for a short time
so I thought why not decorate some fake pumpkins so I can have them year after year — off to Michaels I went and after sending a couple hours in the store ( I seriously am in love with that place) I came up with a few ideas.
Above is my first one 🙂 My Colorful Dotted Pumpkin.
Below is what I used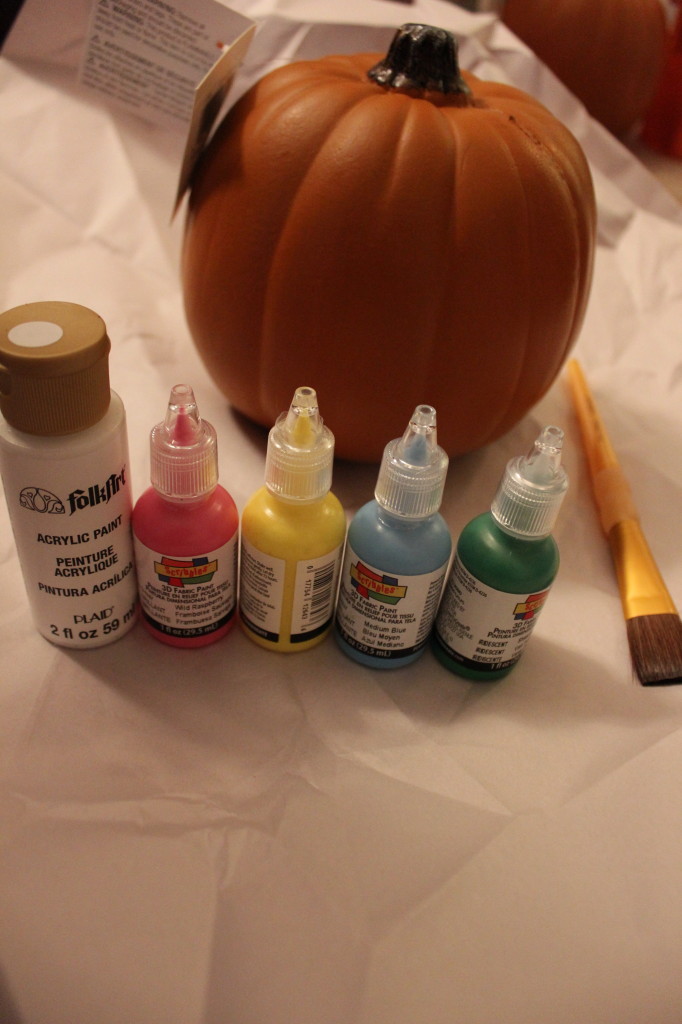 I snagged a fake pumpkin at Michaels ( they are 50% off right now)
White Acrylic Pain ( $.75)
Some 3D paint – you will find it in the clothing section — you can go crazy with colors… I choose some basics
Paint Brush
First make sure you have a covered workplace
Using the paint brush paint 1 layer of white paint – let it sit for 30 minutes to dry then paint another coat again wait for 30 minutes to let it dry
Choose what puffy paint you will use — you do not have to do the patterned I did ( I seriously just winged it )
Below you can see my pattern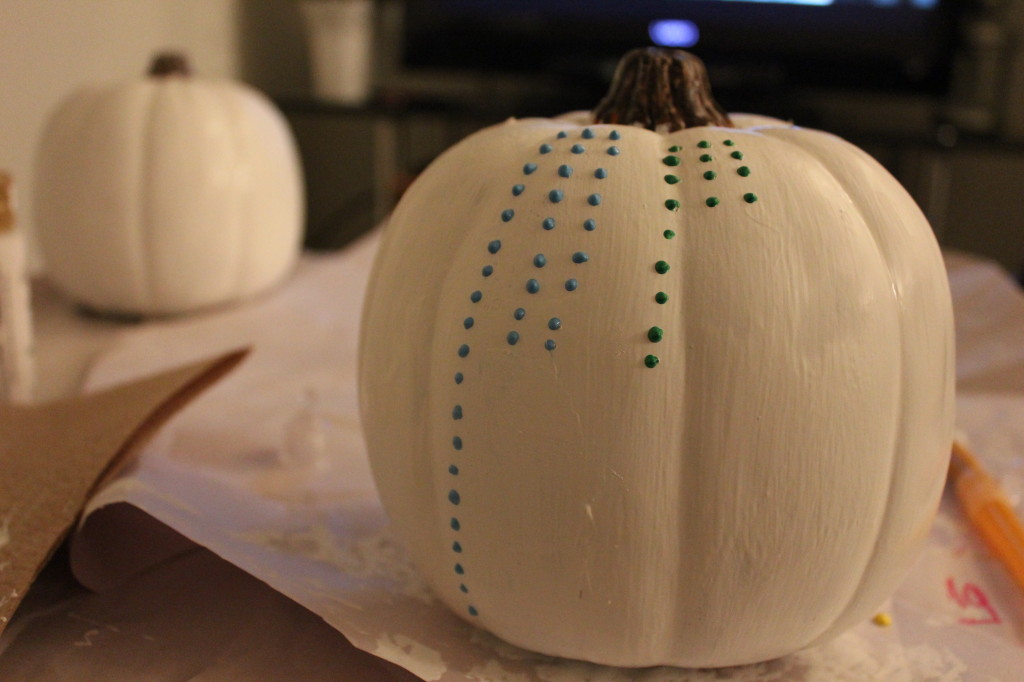 Once you are happy with the final product let it dry over night and you are done!
Here is a different angle of the final product 🙂
If you make the colorful dotted pumpkin craft please take a picture and put it on twitter or instagram and use the #budgetsavvydiva so I can check it out 🙂
Oh and remember to pin this craft 🙂
Enjoy!