Copy Cat Recipe – Denny's French Toast Recipe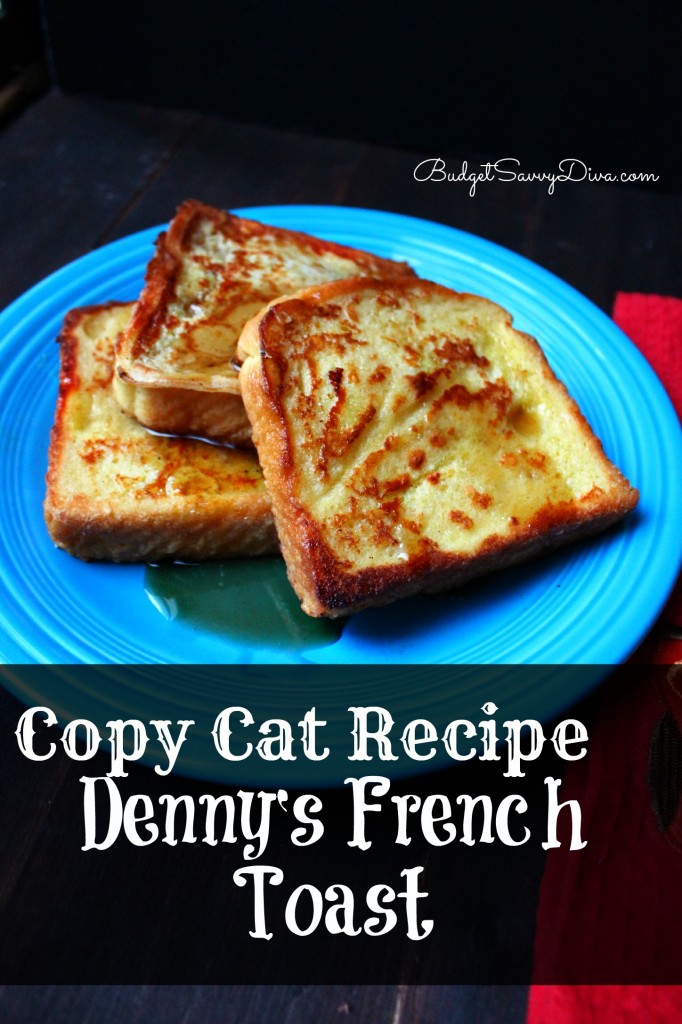 Make sure to Pin This Recipe on Pinterest
As many of you know I worked through college at Disneyland – what almost none of you know is that Denny's is the local hangout for Disney kids ( well maybe not anymore) but when I was working there many late nights were spent at Denny's . I had A LOT of Denny's French Toast during that time and I have been wanting to make some at home for a long time for my family to enjoy.
After a while of testing recipes I finally found one that really works. My family tried and it was a HUGE HIT!!!!
PLUS it is not difficult to make ( something that will be done in 20 minutes)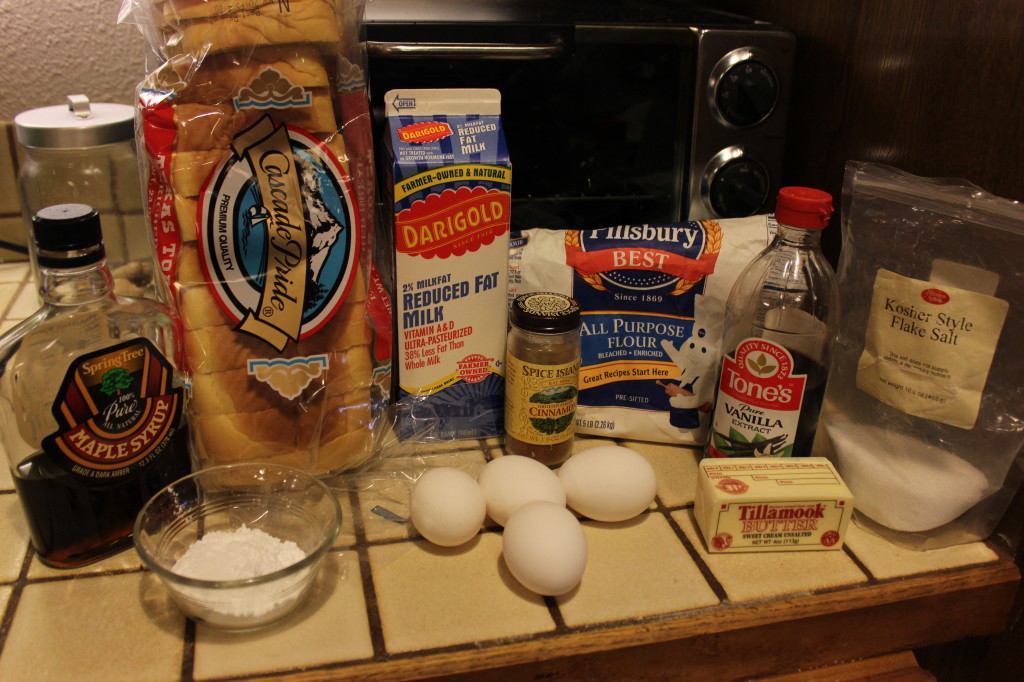 Sadly I really do not think you can make this dish gluten – free. You really to use Texas Toast and I have never seen gluten – free Texas Toast
There was A LOT of trial and error with this recipe but the final product was spot on here is my dad cooking while eating the rejects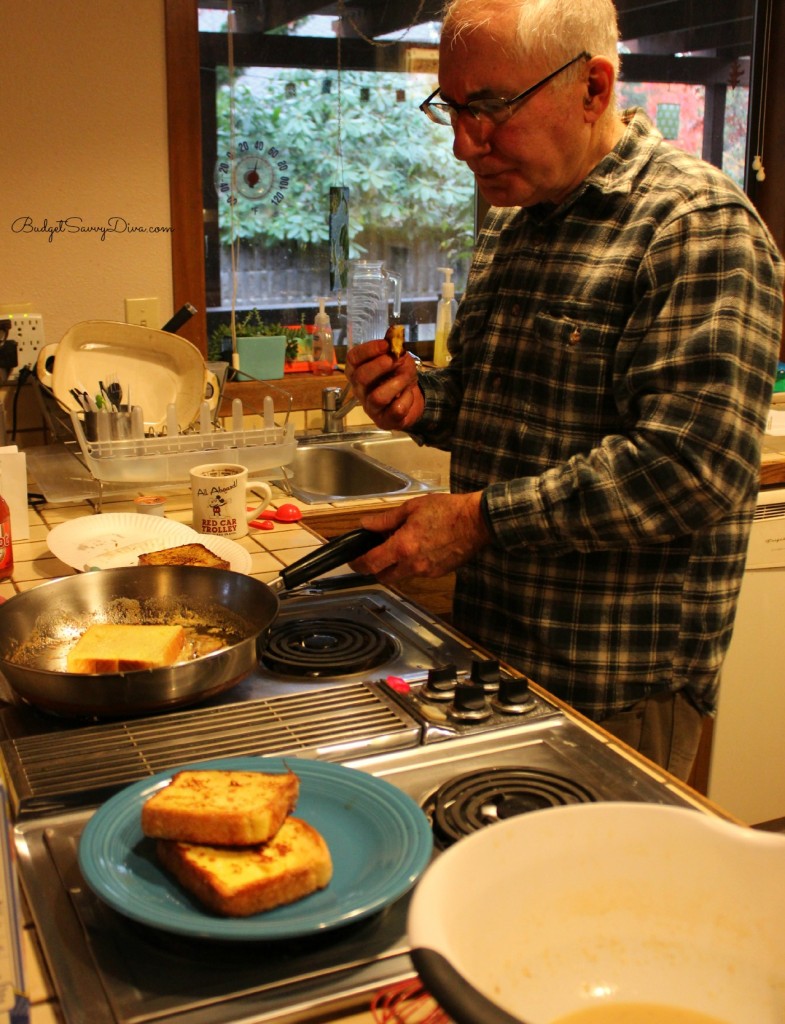 Now let's see a final picture 🙂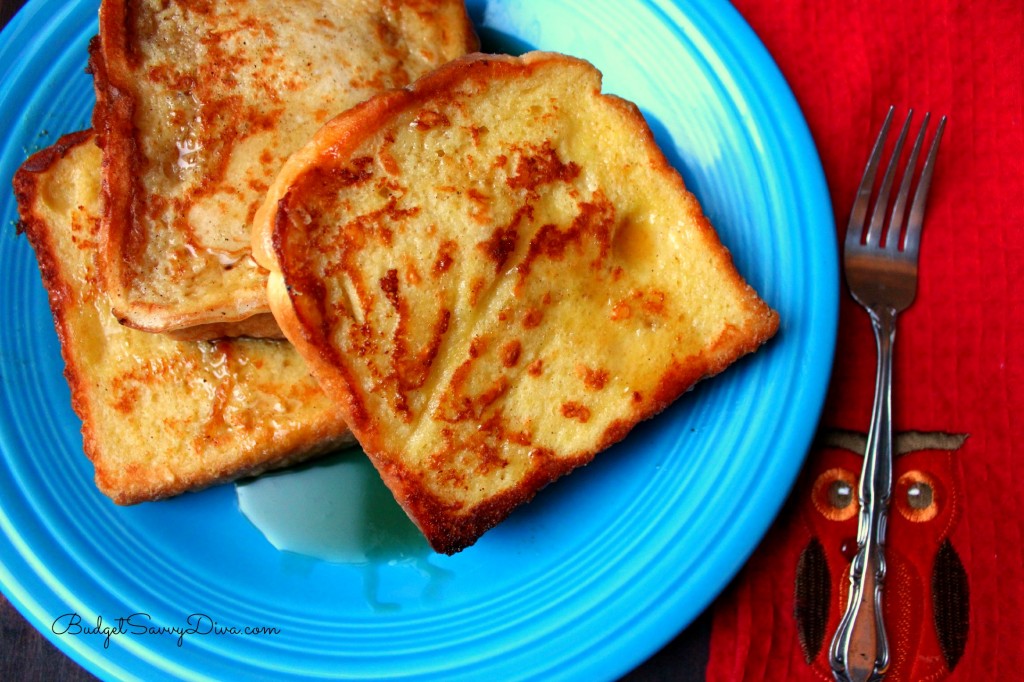 Taste just like you went to the restaurant without having to pay restaurant prices — this recipe makes enough for a family of four — this might be the perfect holiday breakfast 🙂
If you make this recipe or any of my other recipes I would love to see it – simply snap a shot and place it on Instagram use the #budgetsavvydiva so I can check it out 🙂
Love You All!
Copy Cat Recipe - Denny's French Toast Recipe
Ingredients
4 Eggs
⅔ Cup of Skim Milk
⅓ Cup of Flour
⅓ Cup of Sugar
Pinch of Salt
1 teaspoon of Vanilla
½ tsp of Cinnamon
6 - 8 Slices of Texas Toast
4 Tablespoons of Butter
Instructions
Whisk the following ingredients: eggs, milk, salt, cinnamon, flour, sugar, vanilla.
Melt Butter in a skillet over medium heat
Soak Texas Toast each side for 30 seconds
Once soaked place on skillet and cook each side - takes a couple minutes per side
Serve with hot syrup
Enjoy 🙂
Recipe is adapted from HERE