Chocolate Covered Cookie Dough Balls Recipe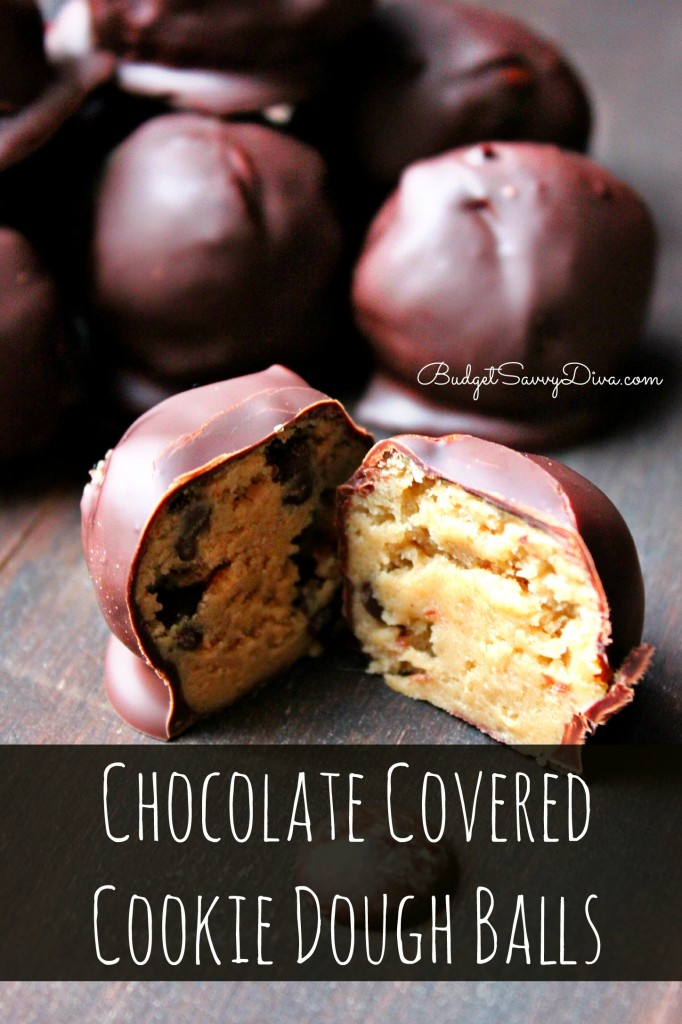 Do you remember making cookies as a kid and wanting to eat ALL the cookie dough?
I was that kid
The kid who ate half the cookie dough before it even saw the oven
For this recipe we used store bought cookie dough. Store bought cookie dough is safe to eat since the eggs have been  pasteurized meaning all those pesky microorganisms have been killed so it is safe to eat 🙂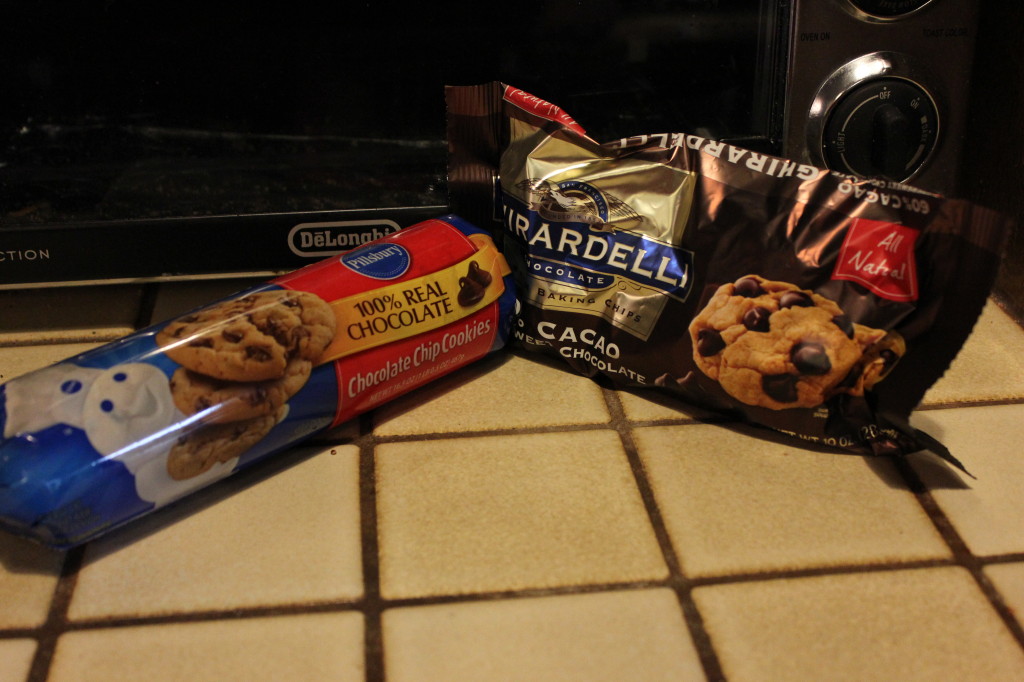 Are you surprised that I am using Ghirardelli chocolate?
I am using Ghirardelli 60% Cacao – using good chocolate is important for a successful recipe. Yes this chocolate is a bit more expensive but the quality is worth the extra $1
Whew — now back to the recipe
My dad was a BIG help on this recipe – he melted the chocolate and coated the cookie dough balls in chocolate 🙂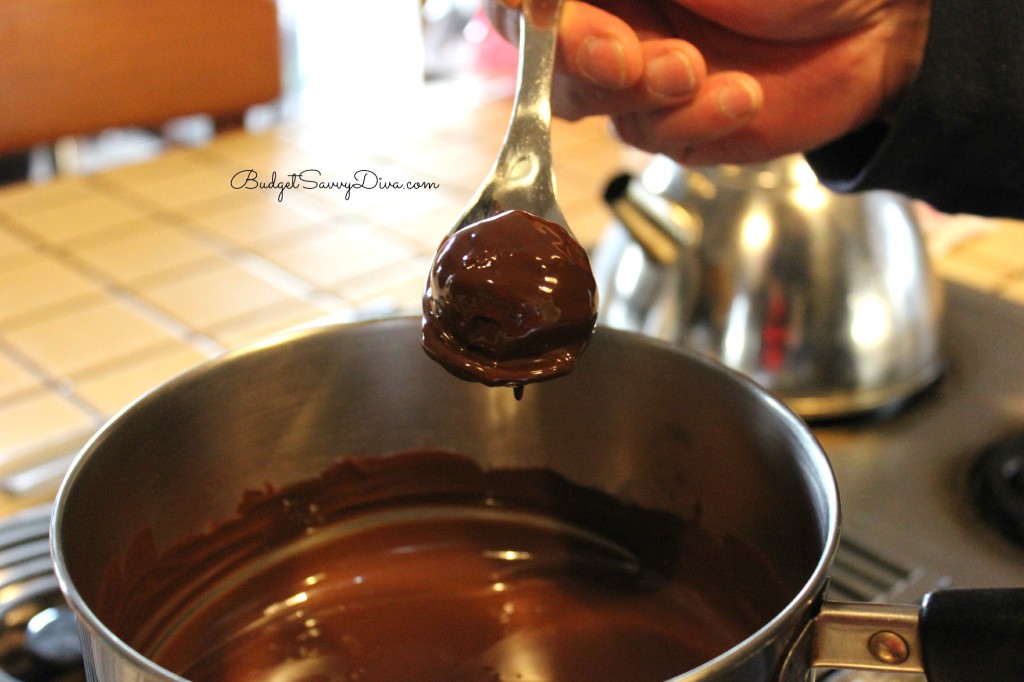 He placed the covered cookie dough balls onto a parchment lined cookie sheet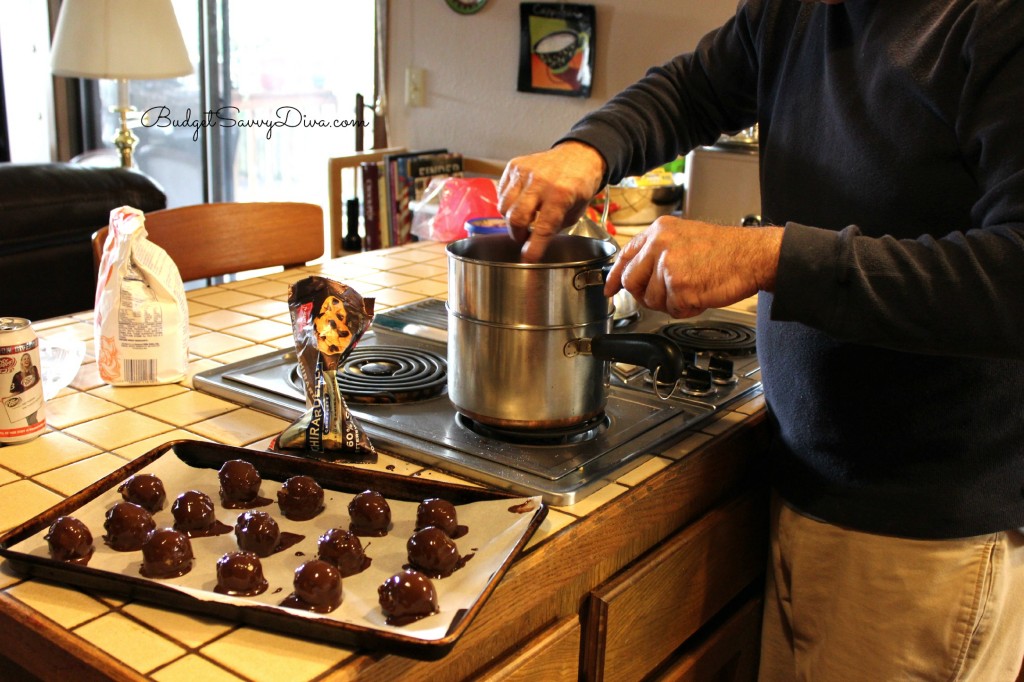 After my dad popped the cookie sheet into the fridge for 30 minutes the cookie dough balls were ready to eat 🙂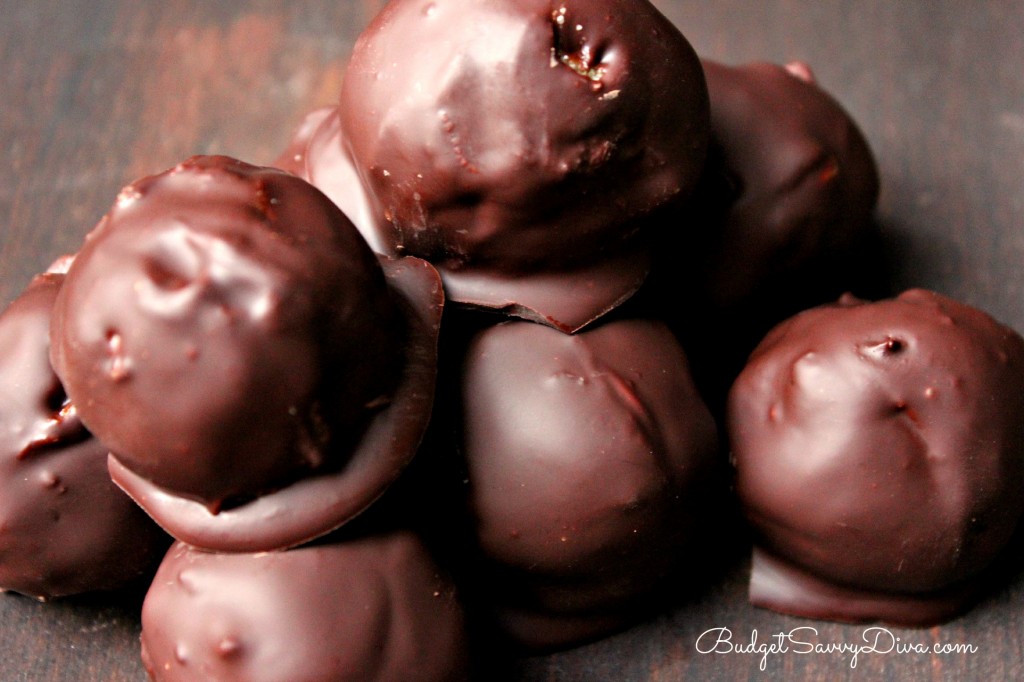 One final picture 🙂 I do suggest placing the finished cookie dough balls into a baggie and place in the freezer so whenever the craving of chocolate cookie goodness hits you these treats will be there 🙂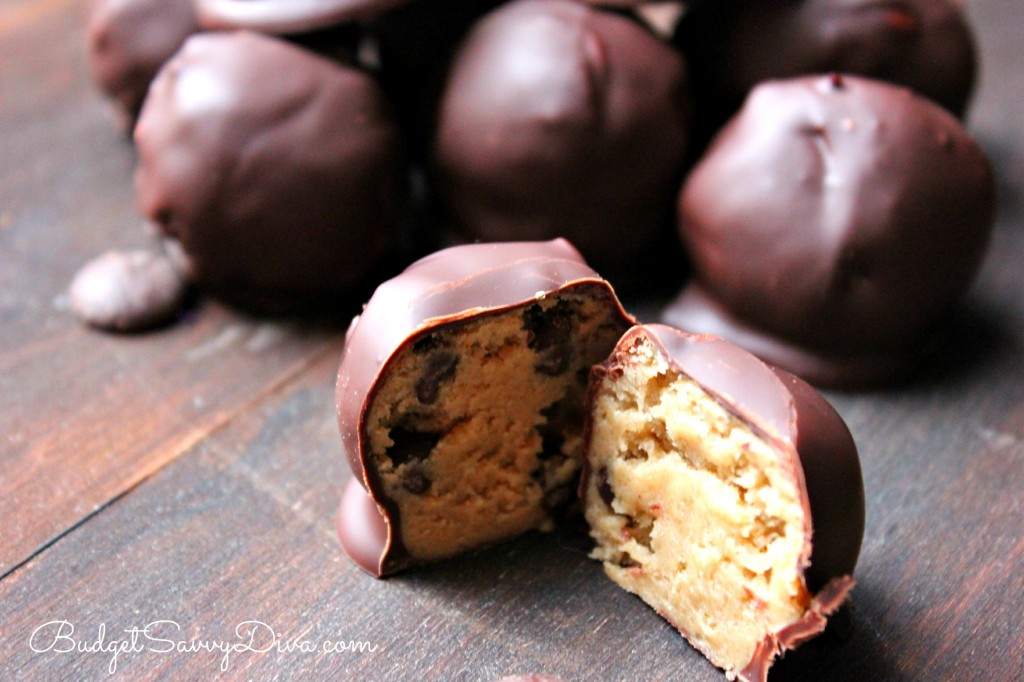 We really hope you enjoyed the recipe
Love You!
Chocolate Covered Cookie Dough Balls Recipe
Ingredients
2 Cups of Dark Chocolate Chips
1 Tube of Pre made Cookie Dough
Instructions
Line a cookie sheet with parchment paper
Melt chocolate either using a double broiler method or microwave
Before melting the chocolate roll the cookie dough into balls you should make about 15 balls
Place the cookie dough balls onto the cookie sheet place the cookie sheet in the fridge for 30 minutes
Dip the cookie dough balls into the melted chocolate - once coated place onto the cookie sheet
Place the sheet into the fridge for 30 minutes to let the chocolate set
Enjoy!