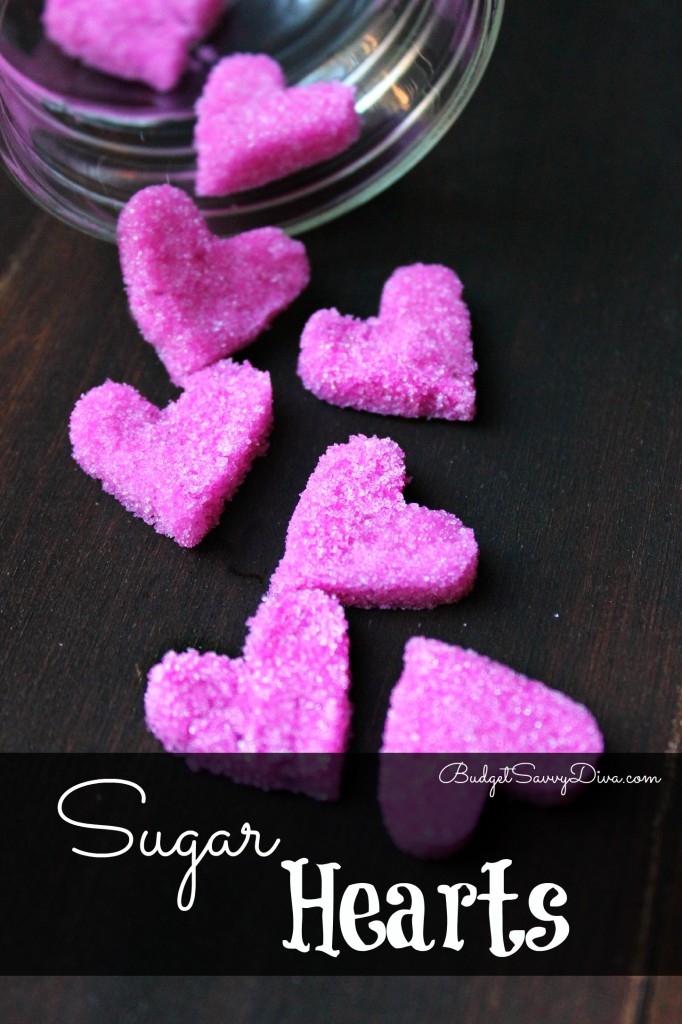 I am in love with these hearts.
Rather I *heart* these hearts. I amuse myself. Sigh
These sugar hearts are super simple and fun to make – kids can help! I also will list the items I used and link for you to snag them to make this treat very easy to make
These hearts are PERFECT for Valentine's Day – serve them with coffee instead of sugar cubes. HOW Romantic 🙂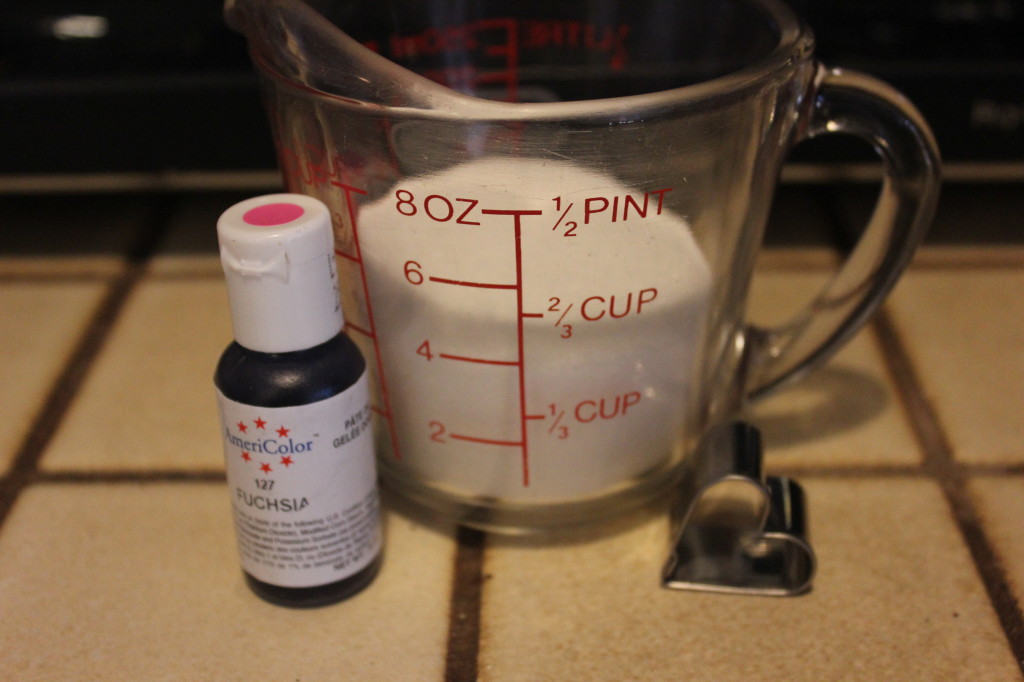 One thing I must tell you is that these hearts are pretty hardy. Once they are set you can handle them with ease – think of them as a sugar cube ( which is basically what they are 😉 )
I actually did an Amazon order for this recipe for the mini heart cutter and the gel food coloring ( you can pick these goodies up at Michaels)
Mini Cookie Cutter Set – Includes Heart go HERE
Gel Food Coloring Set ( you can buy just pink at Michaels) go HERE
One funny story from making this recipe:
Once you cut the hearts out of the sugar ( which is rolled out) you are suppose to leave it for 2 – 3 hours to set
BUT I wanted to snap the picture before the natural light was gone so I put the hearts outside since it is around low 40s here in Portland, OR
I checked 20 minutes later and they were ready for their photo 🙂
I had a hard time trying to think how to snap the picture for recipe but my dad helped me 🙂 Here he is trying to figure out the arrangement 🙂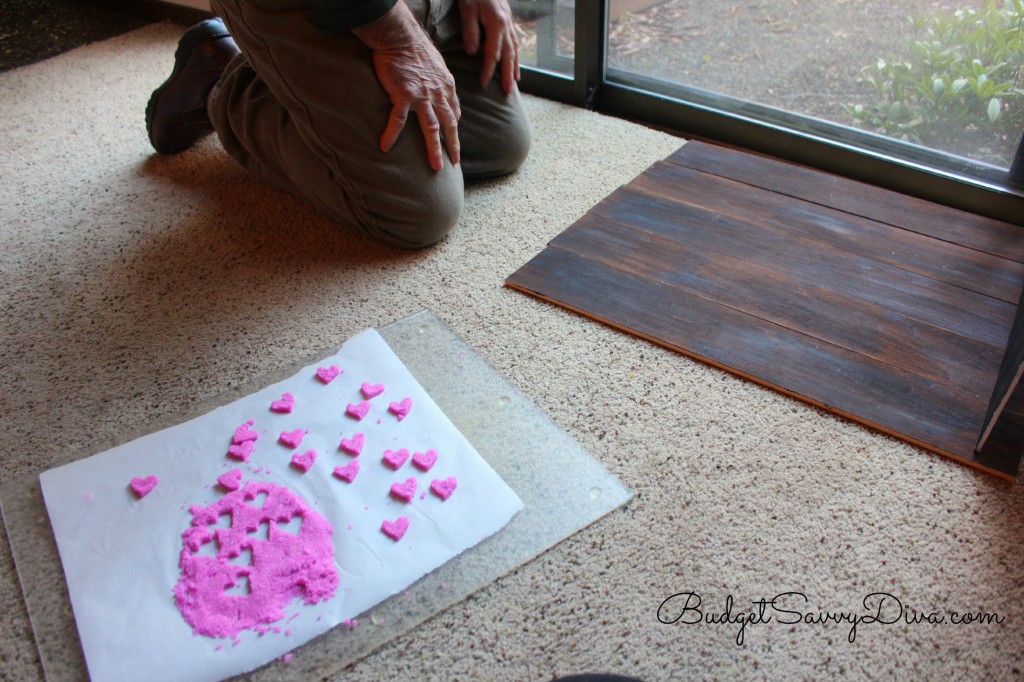 I really hope you make this recipe – I love when y'all leave feedback on what you thought – simply leave a comment on the recipe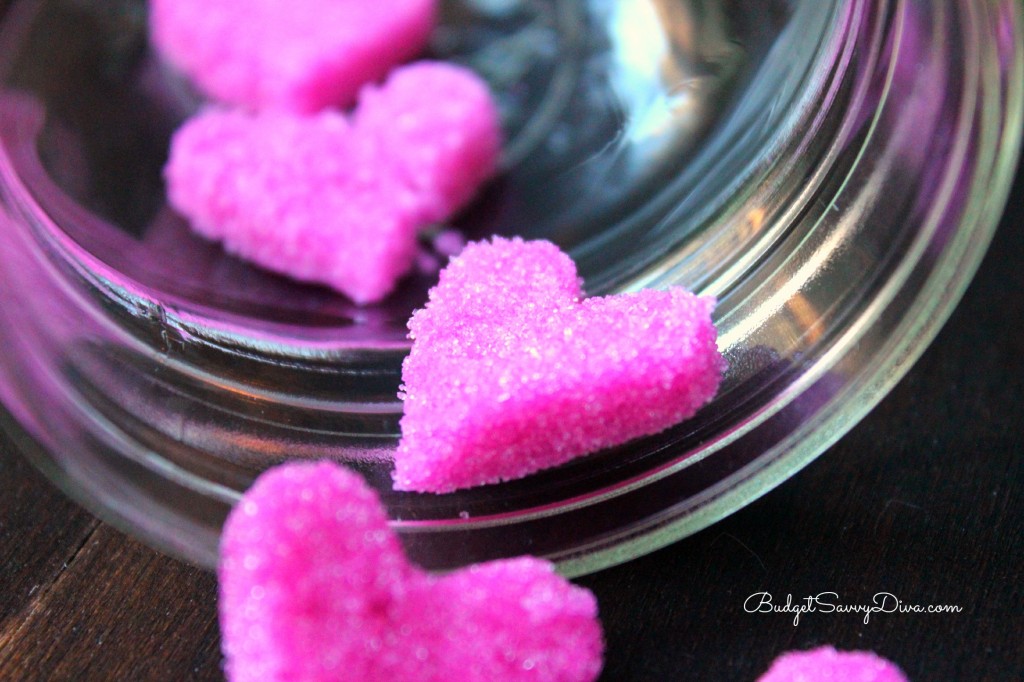 This is the color I got from using ONLY 1 drop of the gel food dye! I am pretty impressed – though the light in the picture above make them look really pink not too sure what happened there
One last closeup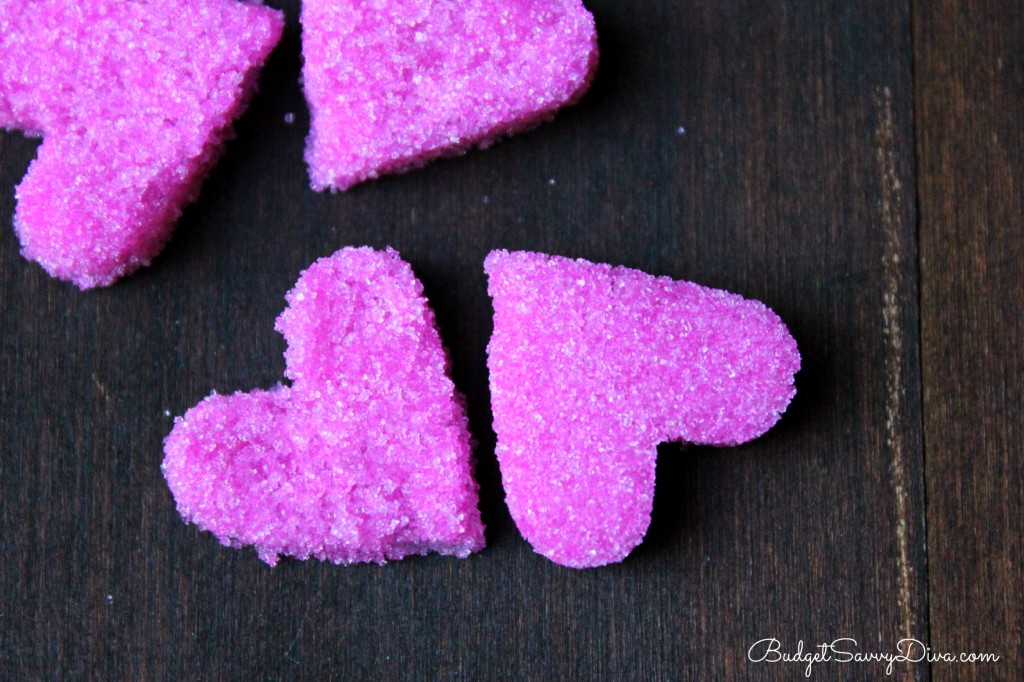 Love You Guys!
Easy Sugar Hearts Recipe
Ingredients
2 tsp of water
½ Cup of White Sugar
1 Drop of Pink Gel Food Coloring
Instructions
In a mixing bowl combine water, sugar, and food coloring
Mix very well - make sure the color is completely even and the sugar mixture has an almost dough like consistency
Roll out the sugar mixture onto parchment paper - the thickness is up to you
Dip your heart cutter into water ( I found this helpful for cutting cleanly ) place the heart onto the parchment - keep cutting till you have as many as you want
Wait 2 - 3 hours and let them firm up
Place in a air tight container if you want to keep them for a while or use right away - makes about 20 hearts
Enjoy !