Mushroom Spinach Artichoke Pasta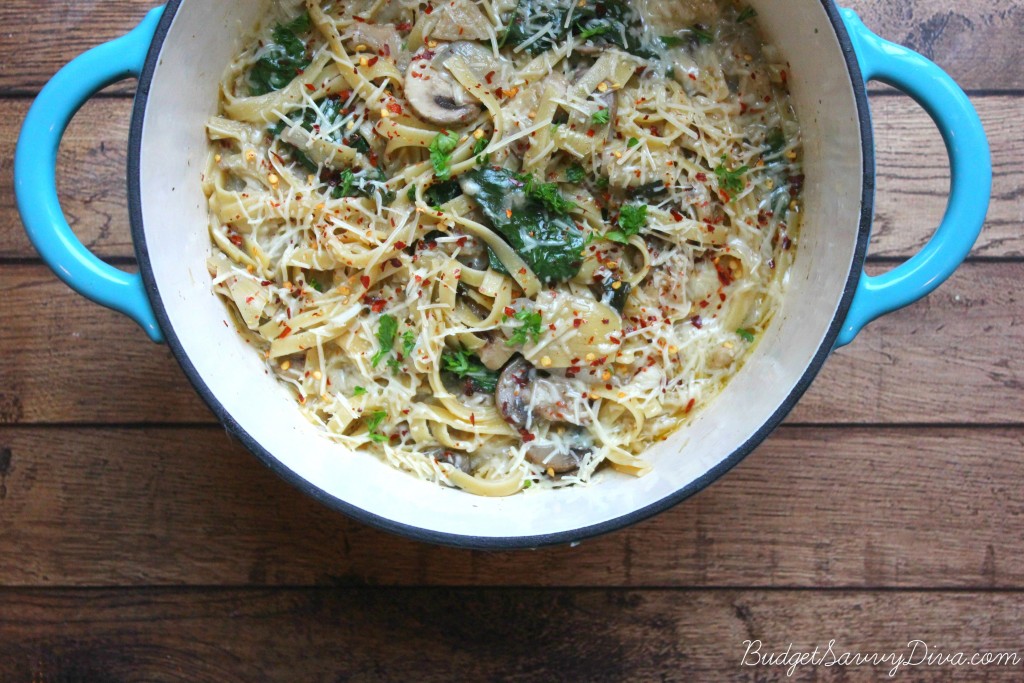 I am in love with one pot meals. This pasta dish is ALL cooked in one dish – meaning it is easy to make and easy to clean ( which is two of my favorite things). This recipe is full of some of my favorite things like artichoke hearts and spinach with fresh Parmesan to finish it off – it really is a crowd favorite. I am not too sure how much your kids would like it though. It is a dish I would make if I were to have friends over. You can adapt this dish for your kids though – take out the mushrooms and add in some chicken. This is a great base recipe.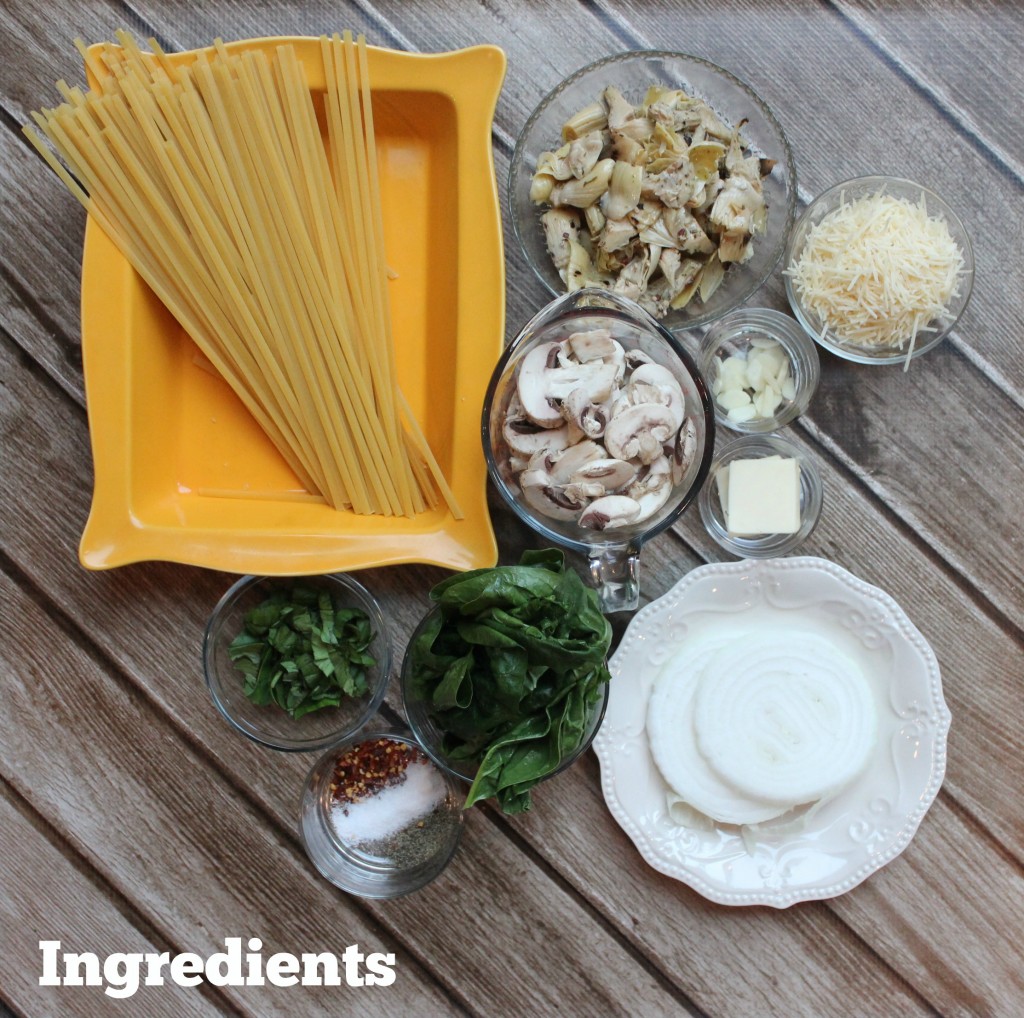 I really love how many fresh ingredients are in this dish. The sauce is made from the butter you add to the dish. It is light and perfect for summer coming up.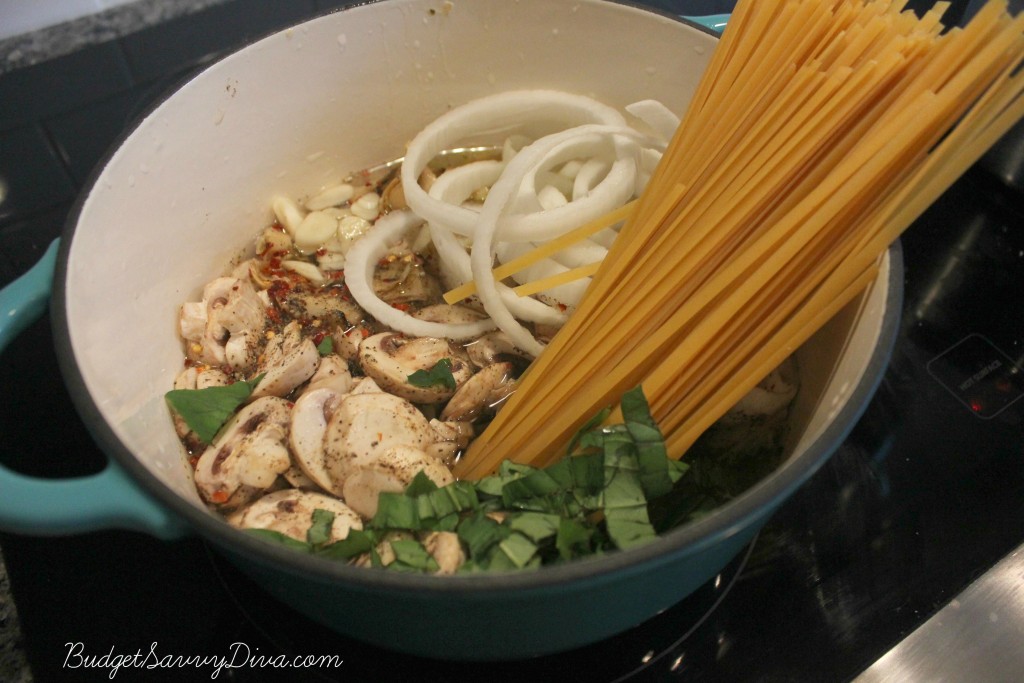 All you have to do is add all your ingredients plus some water and cook for 15 minutes and dinner is done. There were leftovers and they heated up very well too!
This recipe makes enough for 4.

If you make my Mushroom Spinach Artichoke Pasta please make sure and comment and let me know what you thought.
Mushroom Spinach Artichoke Pasta
Ingredients
12 Ounces of Pasta
14 ounces of artichoke hearts ( from a jar)
1 Cup of Sliced Mushrooms
⅓ Onion, Sliced
2 Cloves of Garlic, minced
3 Fresh Basil Leaves, cut well
½ Tsp of Salt
½ Tsp of Pepper
½ Tsp of Red Pepper Flakes
2 Cups of Spinach - Fresh
1 Cup of Parmesan
3 Tablespoons of Butter
Instructions
In a large pot - add in pasta ( uncooked), artichoke hearts, mushrooms, garlic, basil, salt , pepper, red pepper flakes, and 4½ Cups of water or chicken broth.
Heat pot and bring to a boil - lower heat and simmer uncovered for 15 minutes
Add in Spinach, Butter and Parmesan - mix for 2 minutes
Serve
Recipe is adapted from HERE