Cheesy Spinach and Artichoke Pasta Recipe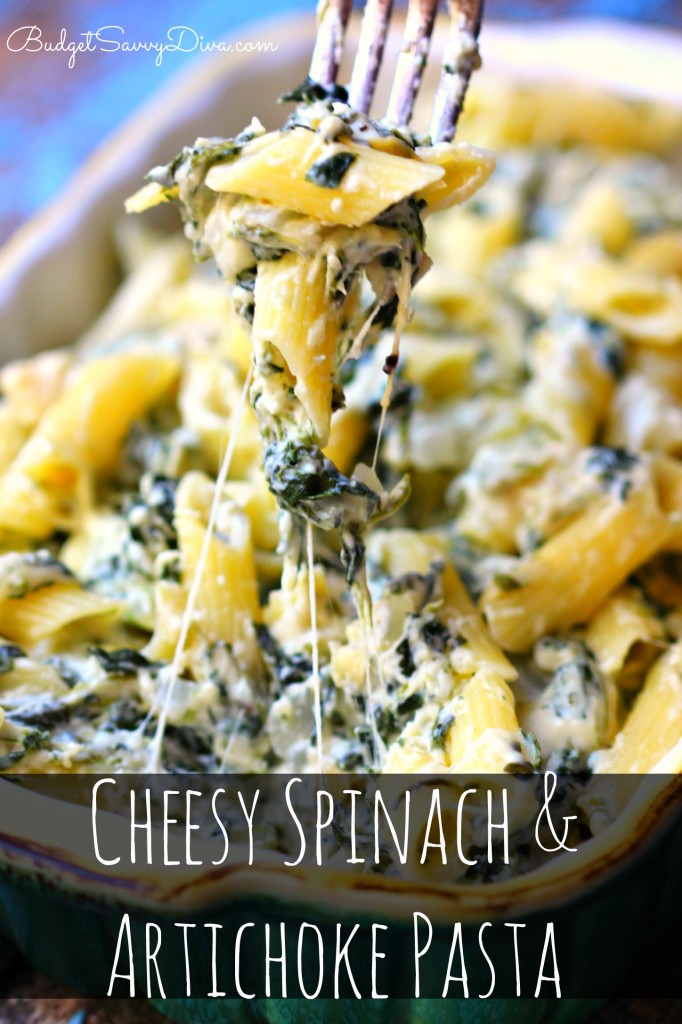 Make sure to REPIN this recipe 🙂
I was roaming around Pinterest the other day and I found one of my old recipes – it might be one of my worst food picture EVER
Back then I was using my cell phone for my pictures — well a couple years later I am using a proper camera and editing tools
I also thought the recipe could be better. By better I mean more cheesy…. Because cheese makes everything better.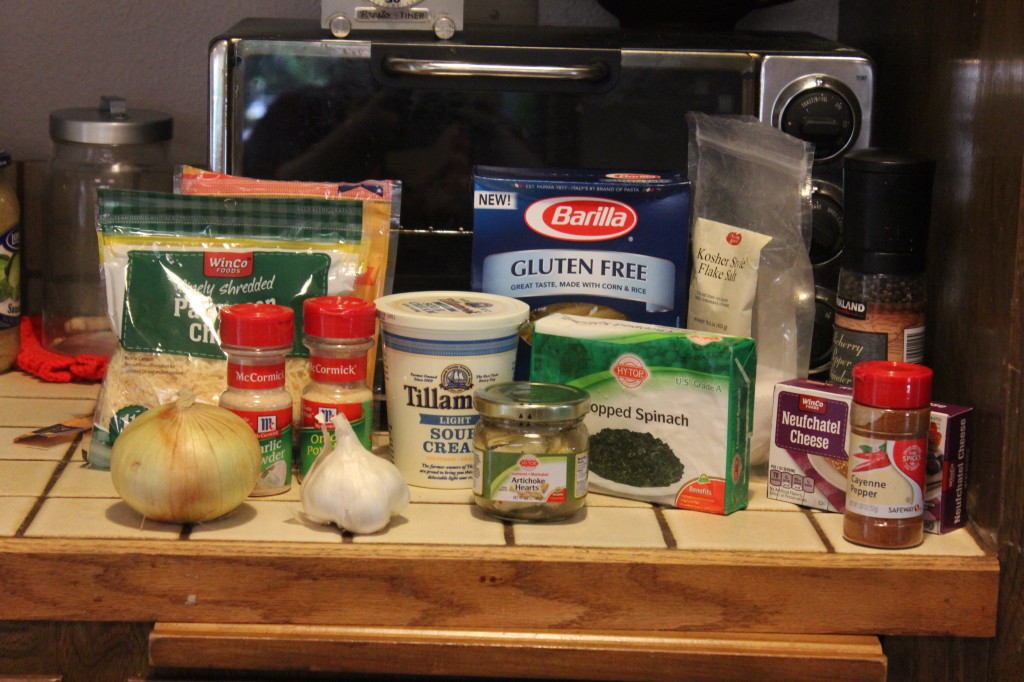 So the mozzarella cheese bag is opened ( you can even see the wrapper in this picture) because I thought Watson was looking extra cute and deserved a treat 😉
I am happy to say that I made this dish GLUTEN FREE – it is important to use gluten free pasta 🙂 You can find gluten free pasta pretty much everywhere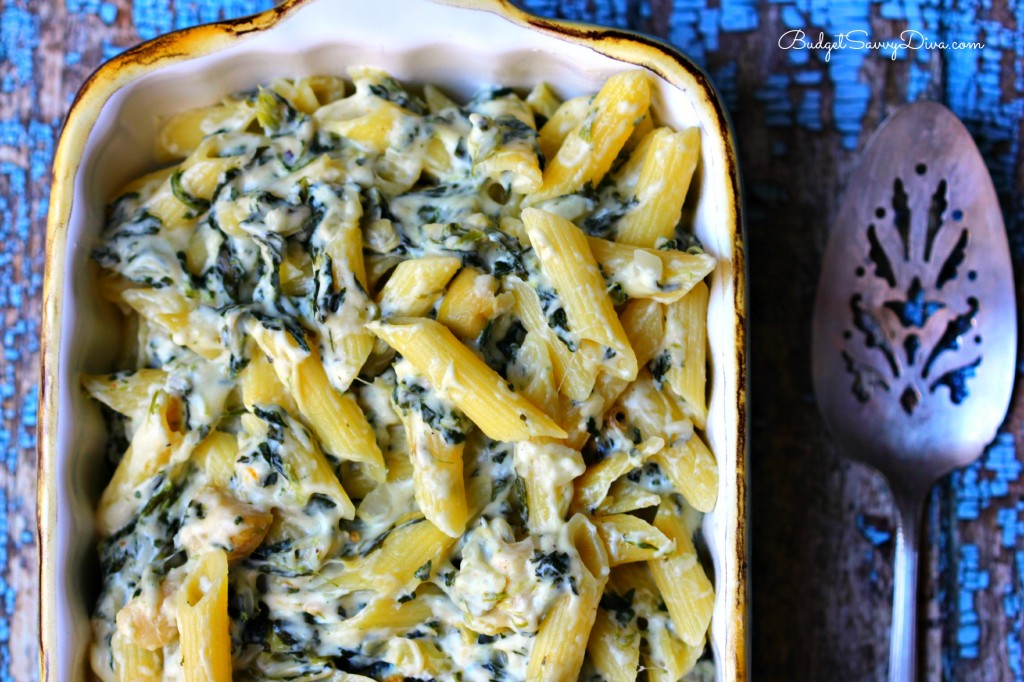 How wonderful does this dish look — don't you want it on your table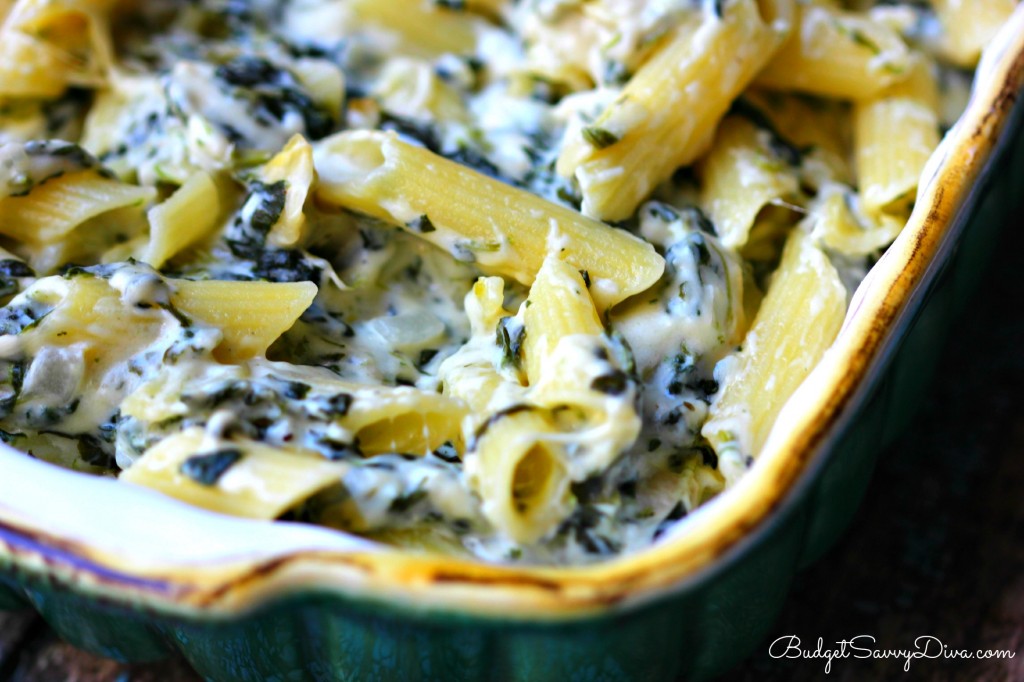 If you do make the Cheesy Spinach and Artichoke Pasta Recipe make sure to comment on this post and let us know what you think 🙂
Love You Guys!
Cheesy Spinach and Artichoke Pasta Recipe
Ingredients
16 ounces of cooked penne pasta
pinch of cayenne pepper
½ teaspoon of garlic powder
½ teaspoon of onion powder
½ Cup of Chopped Onion
3 Cloves of Garlic ( Minced)
1 Cup of Sour Cream
6 oz of Cream Cheese ( Room Temperature)
¾ Cup of Parmesan Cheese
10 Oz of Spinach ( Make sure to squeeze excess moisture, after it has been thawed of course)
13.5 Can of Artichoke Hearts rinsed and chopped
1½ Cup of Mozzarella
½ Teaspoon of Salt
1 Teaspoon of Pepper
Instructions
Heat oil in pan and cook onions for about 5 minutes minute. Add garlic and cook for one minute.
In the skillet – Mix Sour Cream, Cream Cheese, Parmesan, seasonings, artichoke, spinach, onions and garlic.
While everything is cooking in the skillet cook the pasta
Add Pasta and mix.
Add in mozzarella cheese and mix
Enjoy!