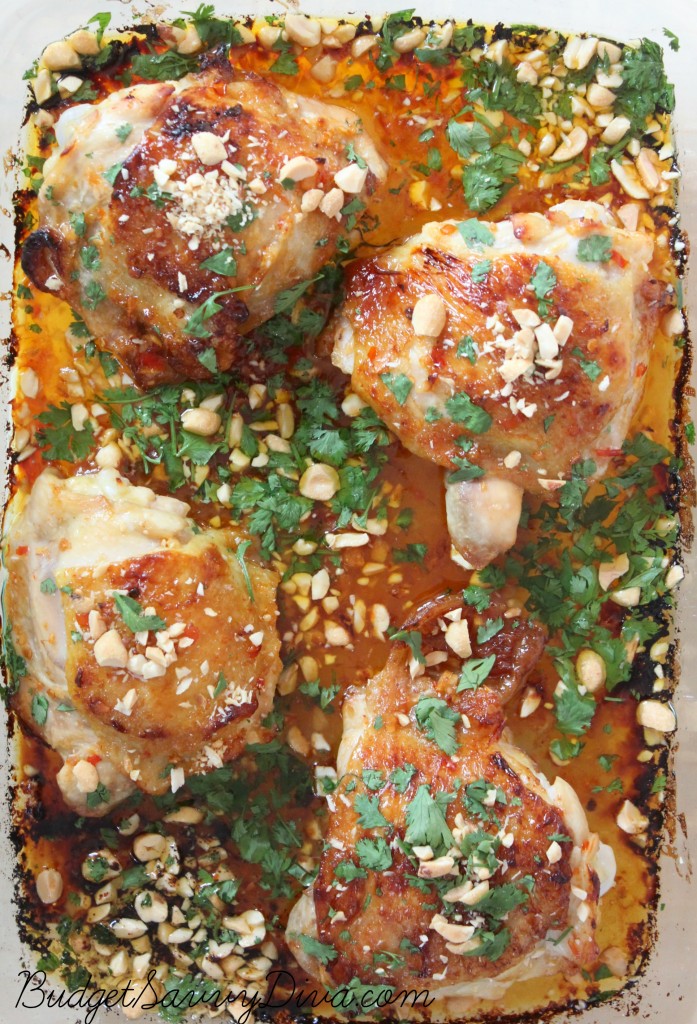 2016 is the year for saving money for me. I always save money but this year is really seeing how much I cut down without losing too much. I downgraded Netflix and I am washing my car at home and so on. One of the biggest changes in the kitchen is changing my protein up. Beef and chicken breasts are beyond what I feel comfortable paying – so I am trying to use chicken thighs more since they are much cheaper. I will say I love how easy chicken thighs are to cook ( they have more fat than chicken breasts which results in moister chicken).
This dish is all about fresh herbs and peanuts on a sweet yet sour sauce. I made white rice with this dish and my whole family loved it.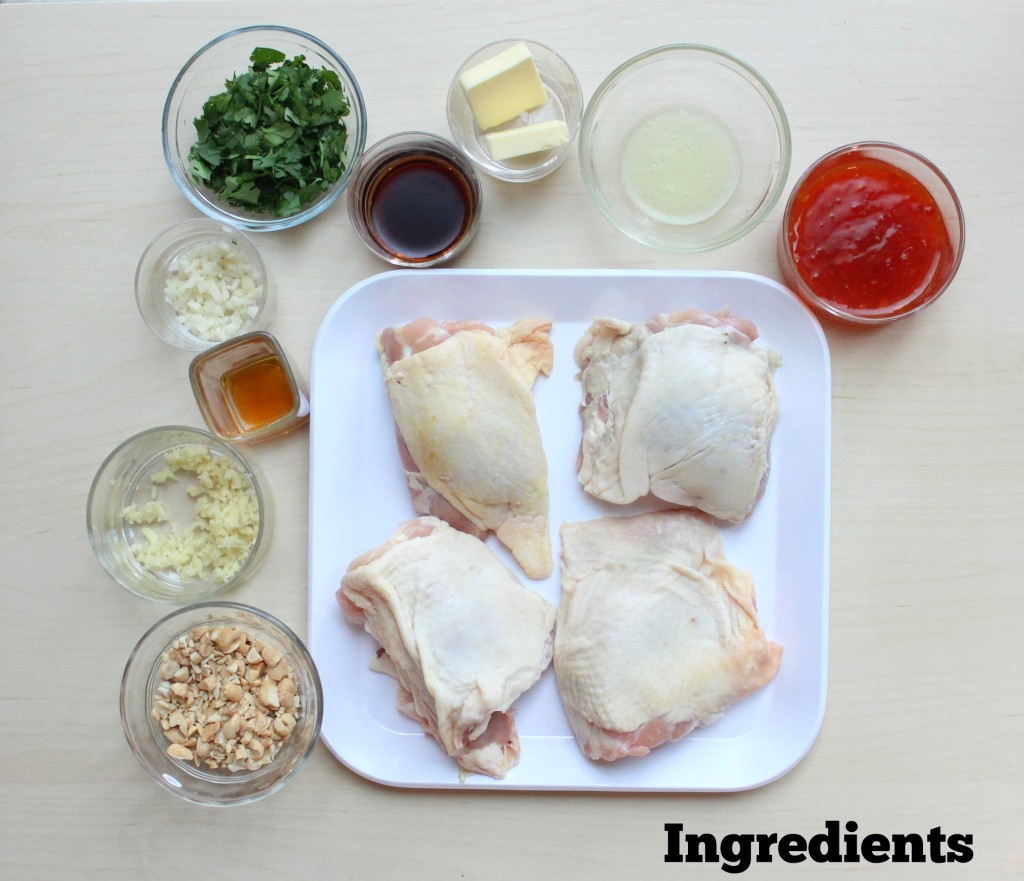 This recipe can be made gluten free if you use gluten free soy sauce. You should have most of what you need in your kitchen right now. This recipe is enough for 4.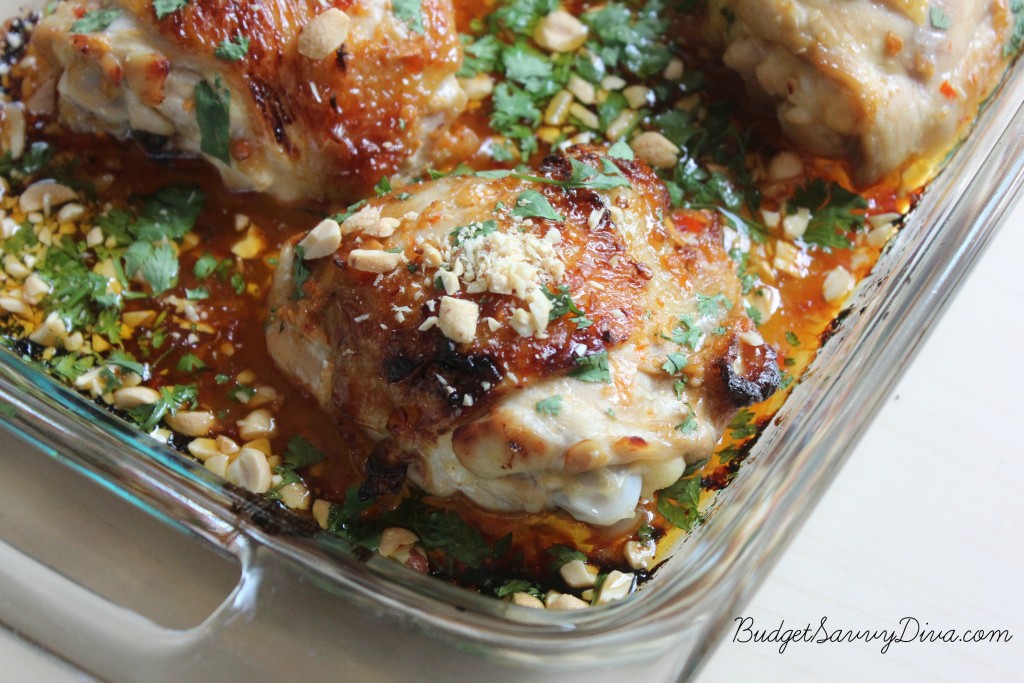 If you do make my Thai Chicken please make sure to comment and let me know what you thought. This recipe is seriously sticky good.
Thai Chicken
Ingredients
2 Tablespoons of Butter
2 Pound of Chicken Thighs
½ Cup of Peanuts, Chopped
3 Tablespoons of Cilantro, Chopped
Sauce
½ Cup of Sweet Chili Sauce
3 Tablespoons of Soy Sauce
2 Garlic Cloves, Minced
1 Tablespoon of Fish Sauce
1 Tablespoons of Grated Ginger
Juice of 1 Lime
Instructions
Preheat oven to 400 F
Time to make the sauce - whisk - chili sauce, soy sauce, garlic, ginger, fish sauce, and lime juice
In a skillet - melt butter and add chicken - cook till both sides are golden ( it will take a few minutes)
Add in the sauce mixture
Transfer the chicken and sauce into a casserole dish
Cook for 30 minutes - you want to make sure the chicken is fully cooked
Sprinkle the cilantro and peanuts onto the chicken
Serve
 Recipe is adapted from HERE