Crock Pot Pineapple Mandarin Chicken Recipe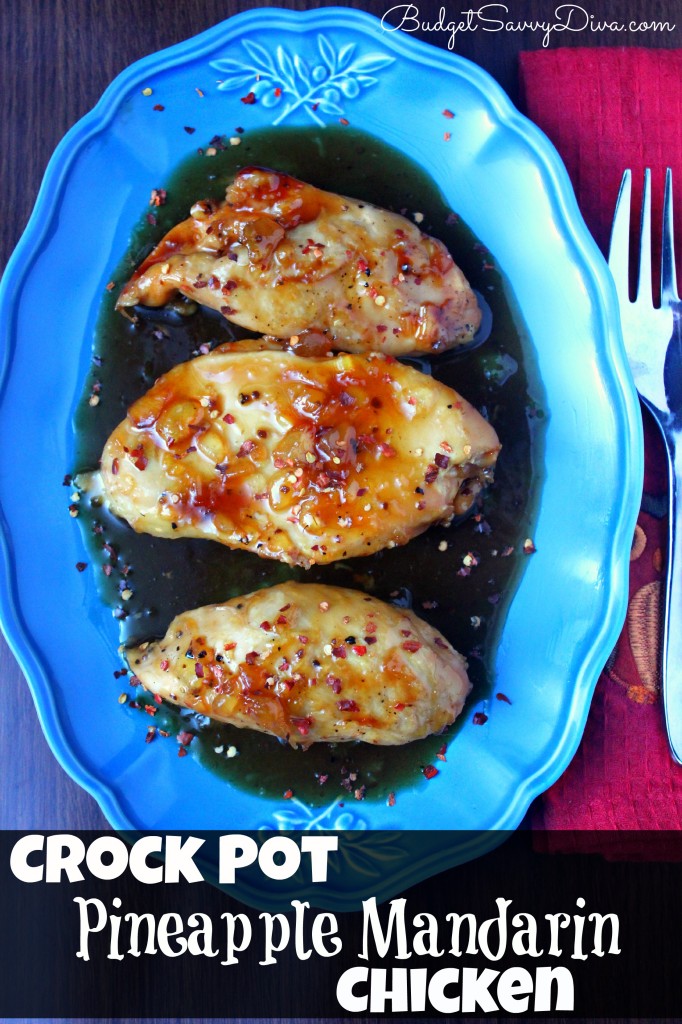 Do you use a crock pot ? You know it is funny how many of my readers STILL have never used a crock pot.
Some of the best chicken meals I have EVER had have been made in a crock pot – including today's crock pot pineapple mandarin chicken
What Is so awesome about this dish is the marriage of flavors. First you have a wonderful pineapple preserves. The pineapple give the dish a wonderful sweetness.
The mandarin sauce ( which is sadly not gluten – free) gives a tart taste ( a little like soy sauce) which counter balances the sweetness of the pineapple
I finish the dish with some red pepper flakes to give it just a touch of heat.
This recipe is a winner plain and simple
Let's find on how to make it 😉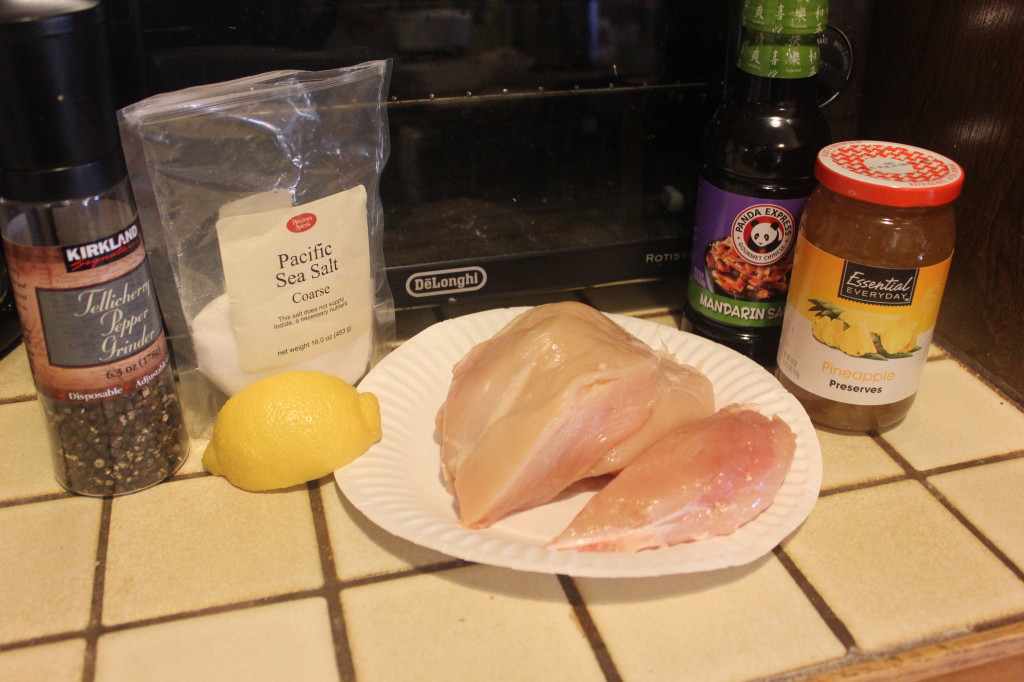 You can make the same dish with breast or any other part of the chicken. If you notice I tend to use chicken breast a lot since it is healthier
Adding the extra salt is optional since there tends to be a lot of sodium in bottled sauces
You can leave out the lemon juice as well but I find that give the other all dish a clean taste
One thing I really like to do when constructing a dish is creating the layered taste profile.
You can serve this dish with rice or a nice salad.
OH!!!! I added some red pepper flakes when I was plating ( so they are not in the picture)
Here are some finished pictures
Because it was cooked in a crock pot the meat was SUPER juicy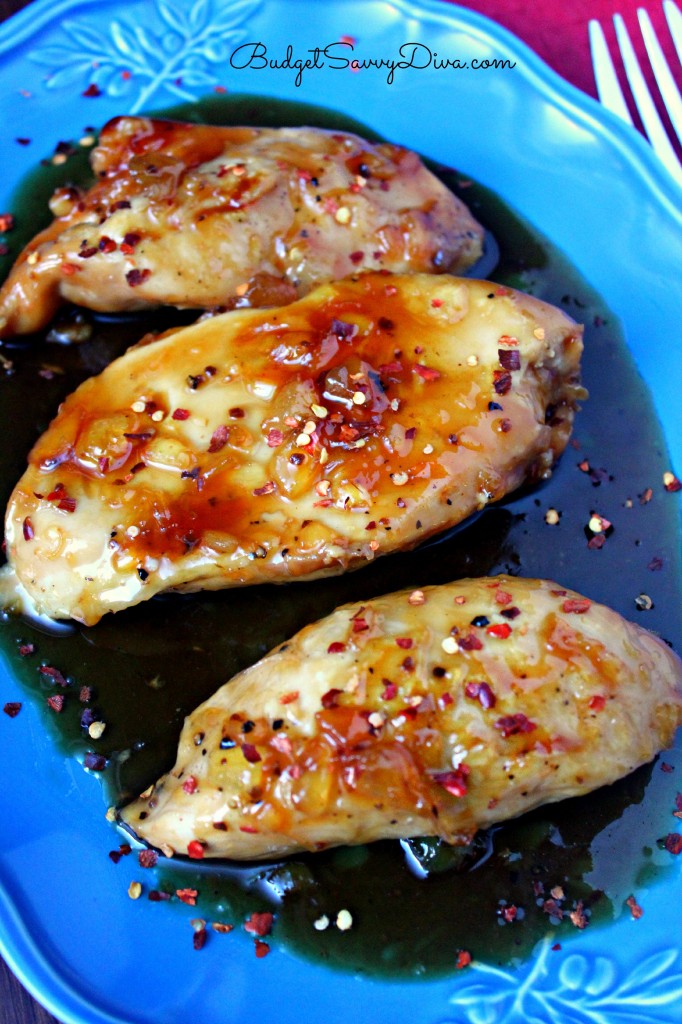 There recipe made 4 chicken breasts but I only could fit 3 on the plate – but this dish is perfect for families and a perfect weekday meal
If you do make this recipe please remember to comment on what you thought of it 🙂
Crock Pot Pineapple Mandarin Chicken Recipe
Ingredients
4 Chicken Breasts
15 oz of Mandarin Sauce
1 Jar of Pineapple Preserves
1 Tablespoon of Lemon Juice
Salt
Pepper
Red Pepper Flakes
Instructions
Set your crock pot to low
Salt and Pepper Each Chicken Breast and Place Into the crock pot
Pour in Sauce and Preserves
Cover and Cook for 6 - 8 hours on low
Transfer chicken to serving platter
squeeze lemon juice on each chicken breast
Sprinkle Red Pepper Flakes
Enjoy!