Lemon Butter Chicken Recipe

Make sure to repin this recipe
I am all about skillet meals – what I normally do is make a dish like the one above and cook up a couple cups of rice and dinner is done!
I usually make my meals using chicken breasts but I went for thighs for this recipe since Eric really prefers thigh meat and the cost. The thighs for this meal cost about $2.50 and with everything else this dish is coming in at about $5. I am really trying to save money to this in the food cost department but I do not want to lose out of flavor. It really is a hard balance.
This is what you will need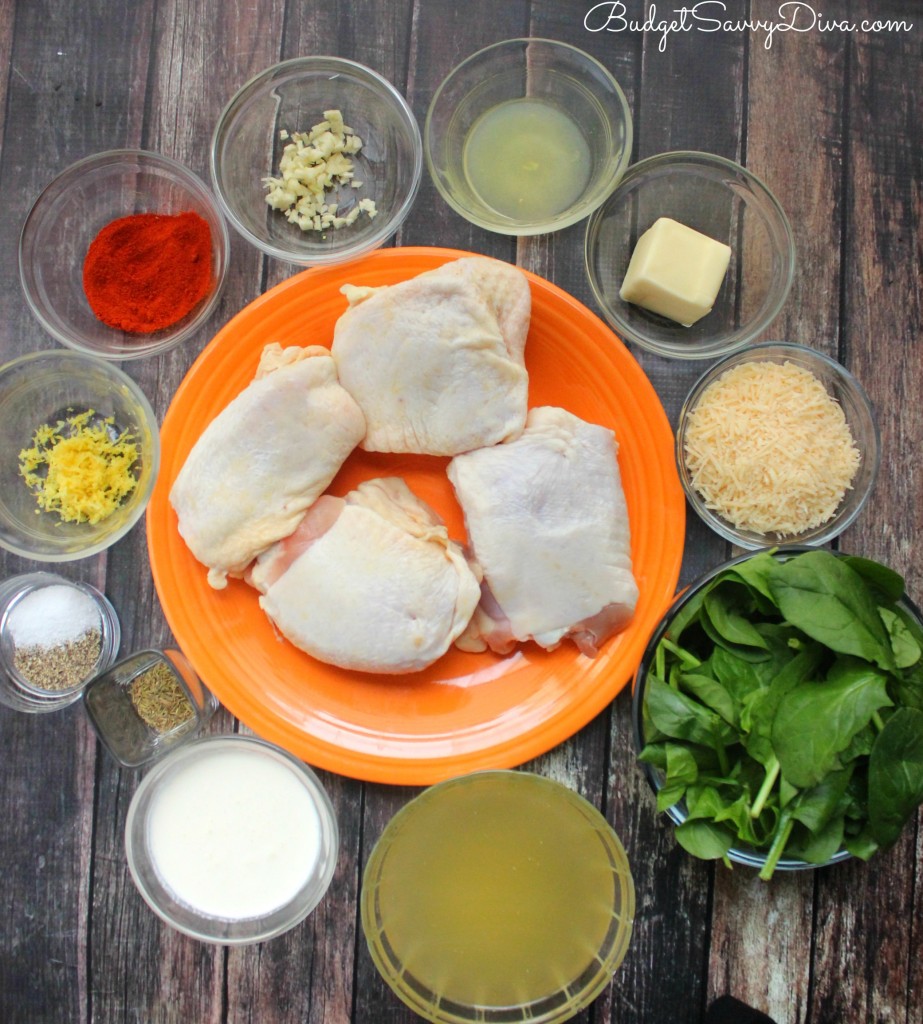 Most of these ingredients are in your pantry right now. I would say that this recipe is perfect if you are a novice cook.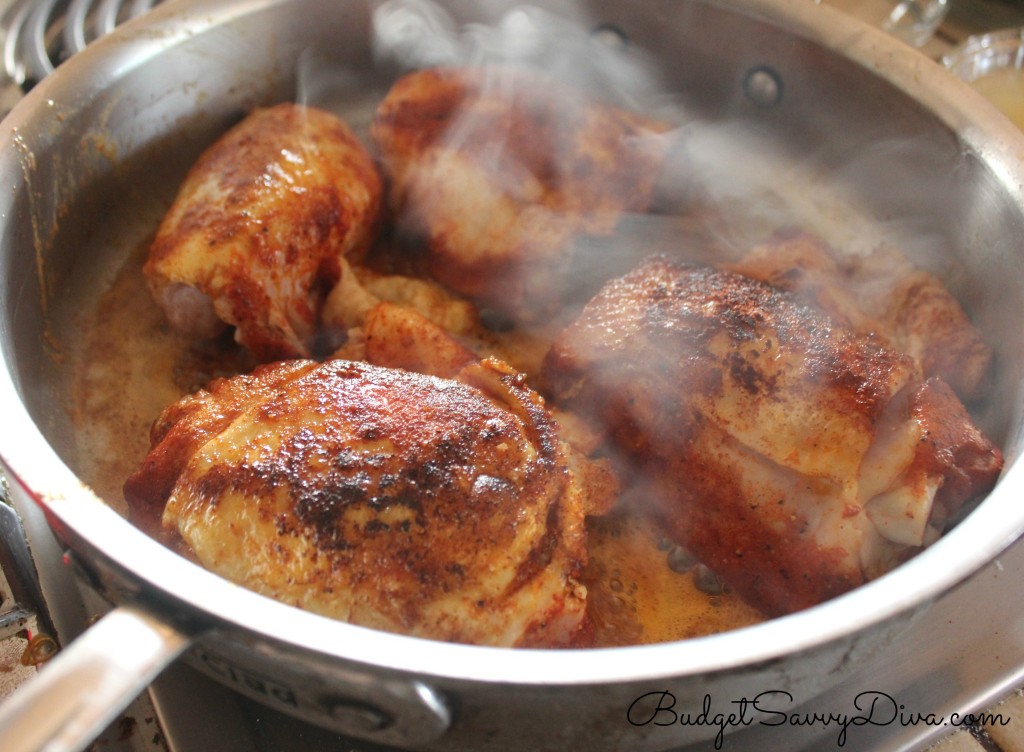 What I love with this dish – is that I had some extra and it reheated really well the next day for Eric for lunch.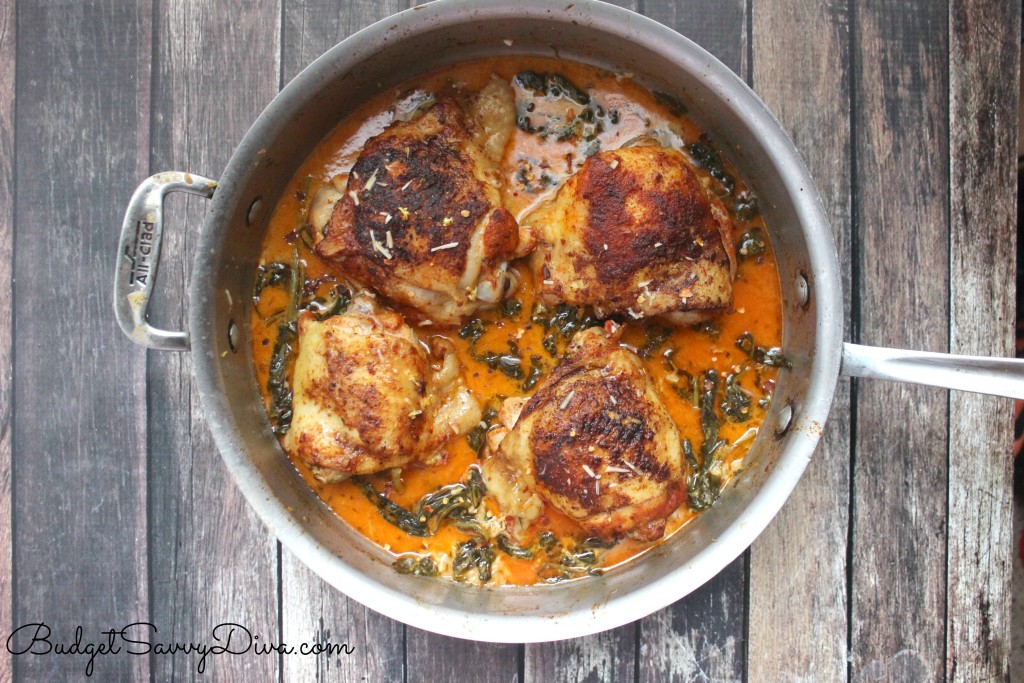 I love to serve this dish in the skillet itself – I love that everything is one in this one skillet. I added lemon zest on top for a finishing touch and I highly suggest you try this as well.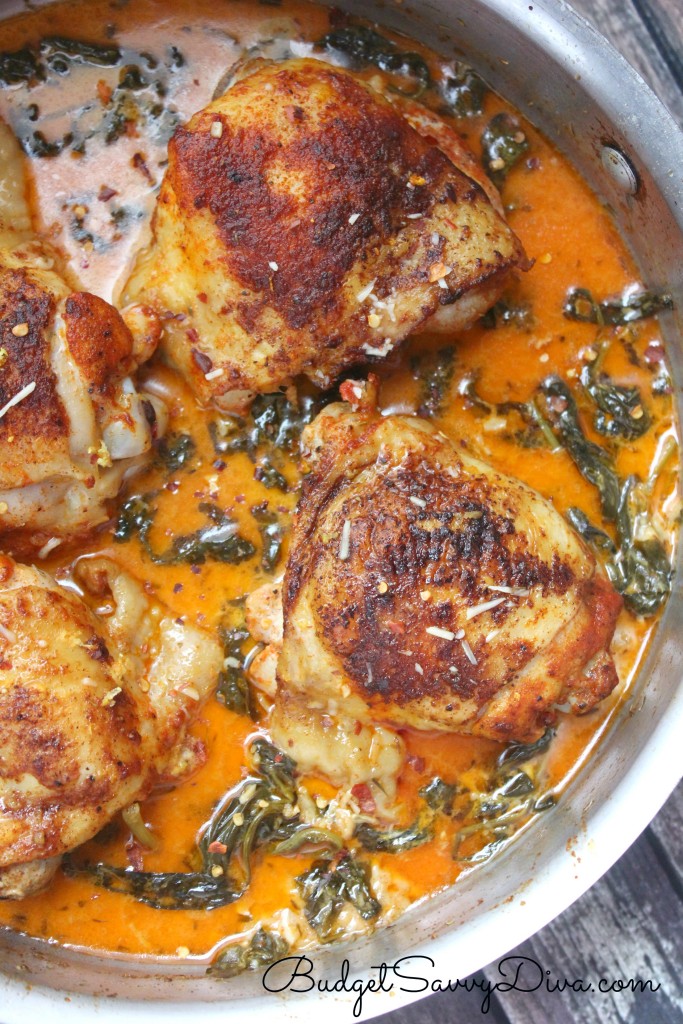 If you do make my Lemon Butter Chicken Recipe please make sure and comment and let me know what you thought 🙂 I know you and your family will love it!
Lemon Butter Chicken Recipe
Ingredients
4 -5 Chicken Thighs - Skin and Bone In
2 Teaspoons of Paprika
Salt and Pepper
3 Tablespoons of Butter
4 Cloves of Garlic, Minced
1 Cup of Chicken Broth
½ Cup of Heavy Cream
½ Cup of Parmesan Cheese
Zest of One Lemon
Juice Of One Lemon
1 teaspoon of dried thyme
3 Cups of Spinach
Instructions
Preheat oven to 400
In a bowl mix - paprika, salt, and pepper. Season the thighs with this mixture
Melt butter in a skillet over medium heat - place chicken skin side down into the butter - sear both sides about 4 minutes each
Place chicken on a plate and get rid of a bit of the grease
Add garlic into the skillet - stir in broth, cream, Parmesan, lemon juice, zest, spinach, and thyme
Bring to boil
Add chicken back in
Bake for 25 Minutes
Enjoy
This recipe is adapted from HERE