Cilantro Lime Chicken Recipe

I am ALL about skillet meals – especially in a cast iron skillet. I suggest if you do not have a cast iron skillet to purchase one ( you will fall in love)
For this recipe I am breaking away from my norm of using chicken breast and using chicken thighs mainly because of cost – got to keep it on a budget here! I was able to figure out the cost of this recipe to be $6.54 for a serving for 4 = $1.63 per serving which is right at my price point. I ended up serving this chicken with some plain white rice ( rice is a huge staple at my house) – the whole dinner was gluten free so everyone in my family could enjoy it.
What do you make dinner most nights? I am always cooking up a skillet meal at least 3 times per week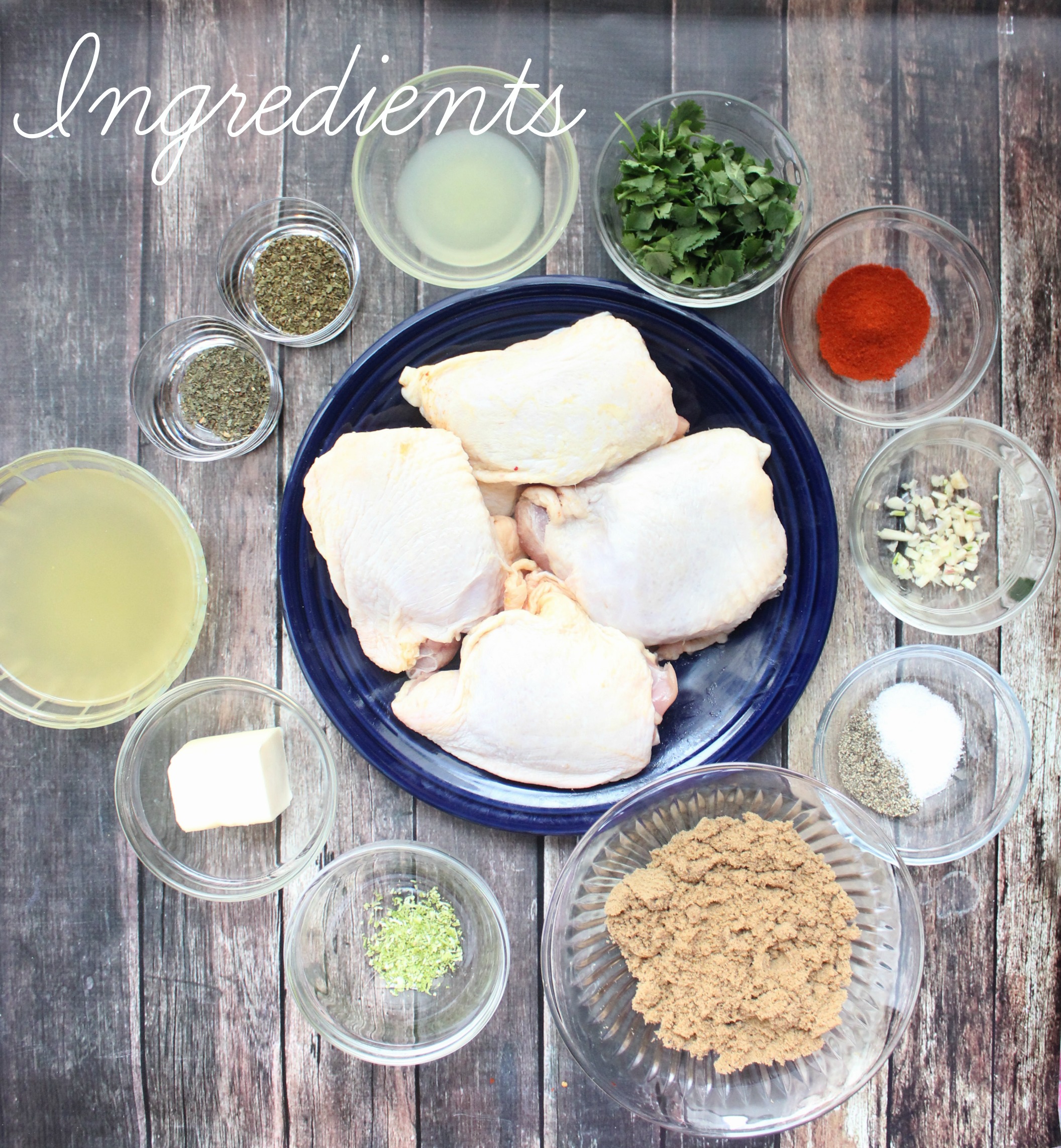 This is everything you will need – I know it seems like a lot of ingredients but it is SUPER easy to make and you most likely have everything you need in your pantry right now.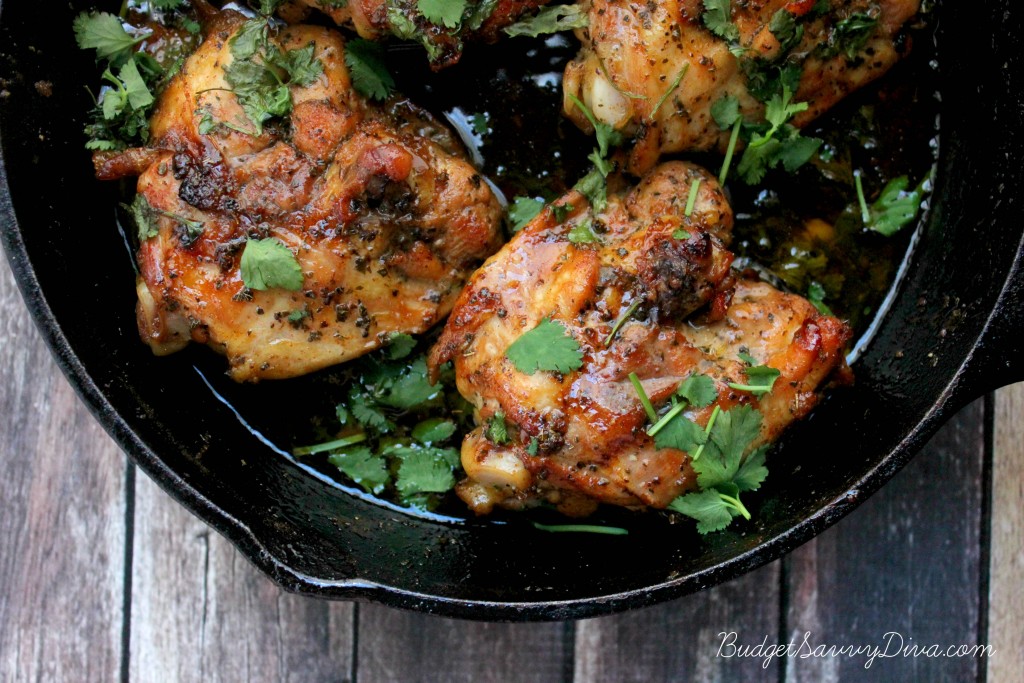 If you do make my Cilantro Lime Chicken Recipe please make sure to comment and let me know what you thought
Cilantro Lime Chicken Recipe
Ingredients
4 Chicken Thighs
1 Teaspoon of Dried Oregano
½ Teaspoon of Dried Basil
½ Teaspoon of Paprika
¼ Cup of Brown Sugar
½ Cup of Chicken Broth
2 Cloves of Garlic, Minced
Juice of 1 Lime
Salt and Pepper to Taste
2 Tablespoons of Butter
¼ Cup of Cilantro, Chopped
Instructions
Preheat oven to 400
Rub Brown Sugar on Chicken Thighs - season with oregano, basil, salt, pepper, and paprika
Melt butter in skillet - add chicken - cook each side over medium heat for 5 - 6 minutes
Take chicken out - place garlic in pan and cook for 2 minutes - stir in chicken broth, lime juice and cilantro
Bring to a boil - reduce heat and simmer for 5 minutes - place chicken back into the pan
Place in the over for 30 Minutes
Enjoy
Recipe is adapted from HERE