Olive Garden Hot Artichoke Spinach Dip Recipe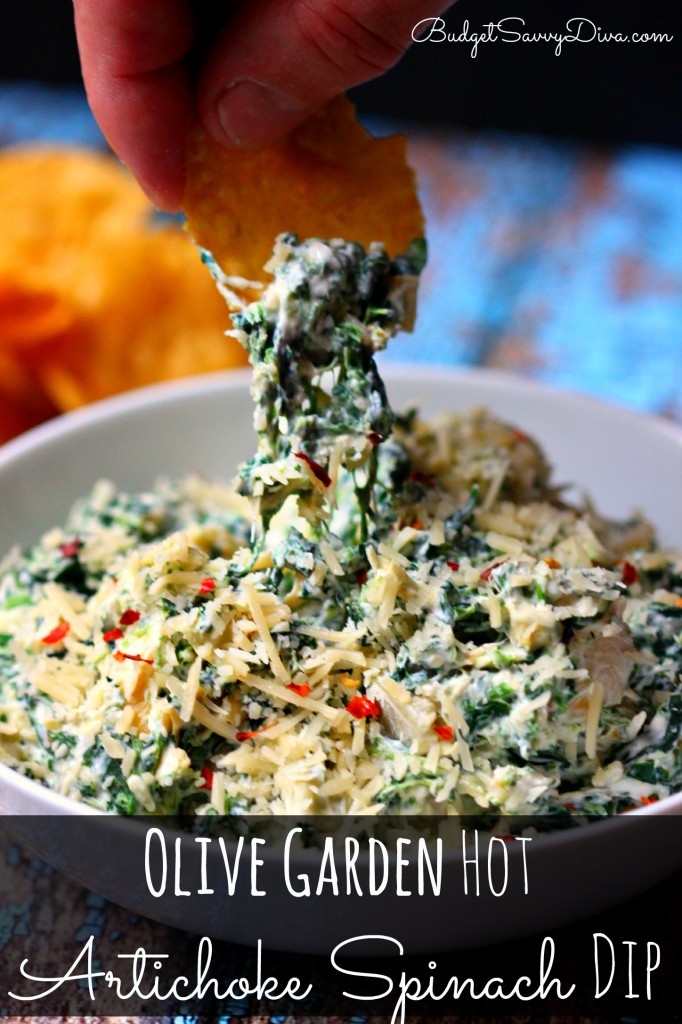 Make sure to REPIN this recipe 🙂
Did you know one of my favorite dips of all time ( and I am a dip girl ) is a great Artichoke and Spinach Dip — I think because you have this great creaminess from the cream cheese with the tartness of the artichoke and lovely spinach
Though I should mention I am not a huge fan of dips with tons of mayo so I am so happy about this dip since it is mayo free
Also it is gluten free ( SWEEEEEEEEET)
If you would like to see more Olive Garden copy cat recipes make sure to comment what your favorite dishes at the Olive Garden are 🙂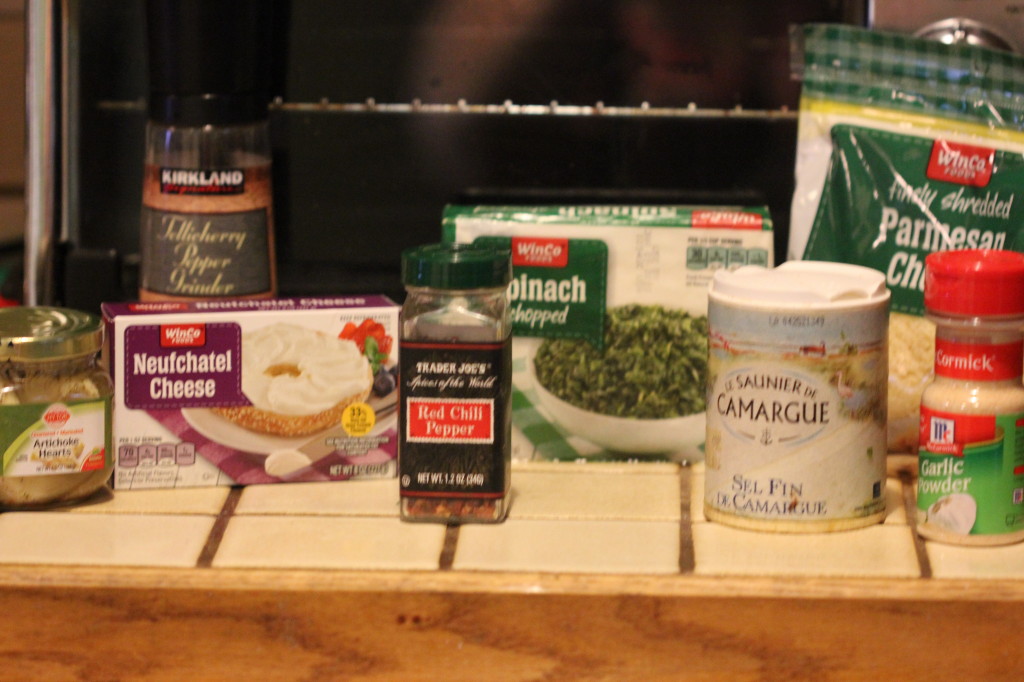 This is everything you will need – this is a pretty inexpensive dish – you will make a HUGE helping for about 1/3 the cost if you went and got the Olive Garden Hot Artichoke Spinach Dip at the restaurant
This dish is done in about 15 minutes too!!! Perfect for at home date night 🙂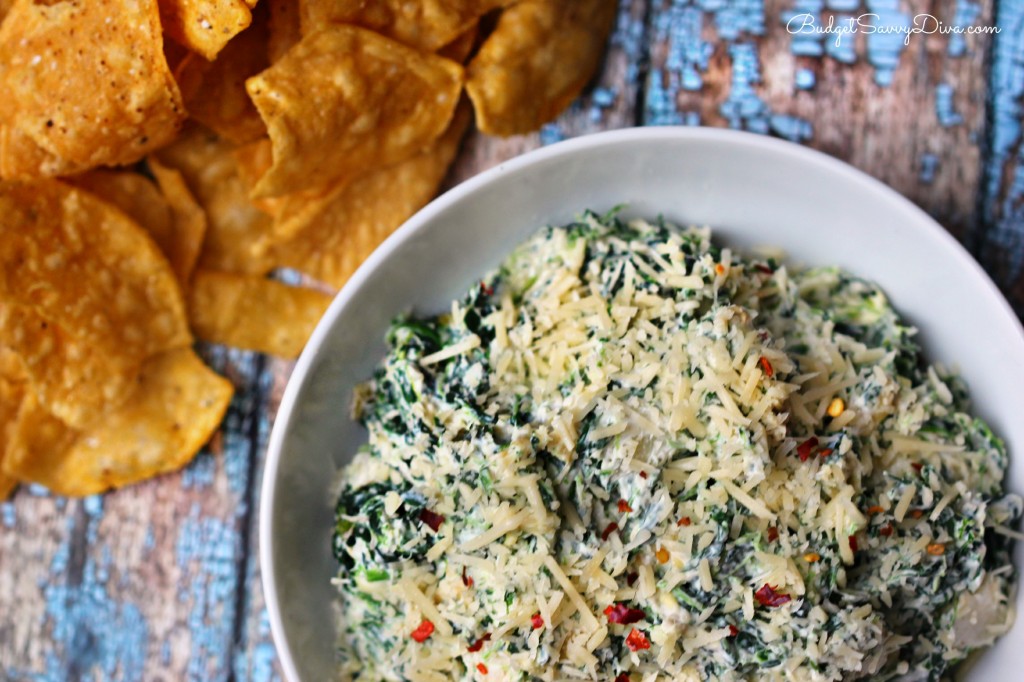 If you saw my Sur La Table Haul video you know where the bowl above is from 🙂 I added some red pepper flakes which I really like — I will always remember the time when I was around 8 and I ate about 1 teaspoon of red pepper flakes… my mouth was on fire.
This dish is enough for 6 – or 4 very hungry people 🙂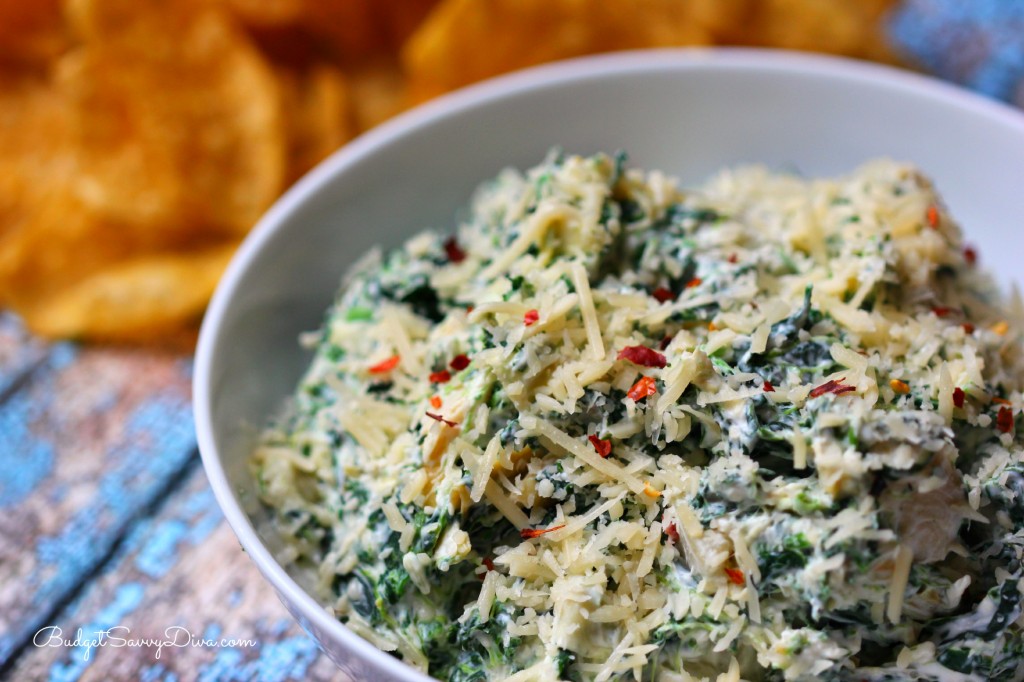 If you do make the Olive Garden Hot Artichoke Spinach Dip Recipe pretty please let me know what you think 🙂
Love You Guys!
Olive Garden Hot Artichoke Spinach Dip Recipe
Ingredients
8 oz of light cream cheese
½ cup frozen chopped spinach, thawed
½ cup grated Parmesan cheese
¼ teaspoon crushed red pepper flakes
1 jar of artichoke hearts - drained and chopped
¼ teaspoon salt
¼ teaspoon garlic powder
¼ teaspoon of black pepper
Instructions
Heat spinach and make sure to drain excess water - I use the microwave
In a skillet over medium heat - add cream cheese - it will start to melt - once almost complete melted add spinach and the artichokes
Add the rest of the seasoning and cheese - heat for 1 or 2 more minutes
Serve with chips
Enjoy!
Recipe is adapted from HERE